Techniques & Tools
Spectroscopy,
Clinical,
Environmental,
Proteomics
What's New in Spectroscopy?
What do bubbles, biomolecular dynamics, and gemstone trading have in common? Spectroscopy!
Markella Loi | | 3 min read | News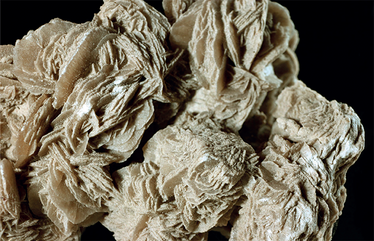 A bubbling LIBS application. Underwater LIBS has shown promise for oceanic applications, but the fundamentals of laser-induced plasma in water aren't well understood. To learn more, researchers examined the role of laser-induced plasma and cavitation bubble interactions underwater. Fast imaging and shadowgraph techniques revealed the temporal evolution of the bubble and plasma, detecting a severe pulse-to-pulse fluctuation in the latter. This was attributed to a transition period, characterized by instant decline of pressure in both elements. The researchers hope the findings will lead to advances in underwater spectroscopic techniques.

No labels attached. Researchers from Texas A&M University, USA, have developed a thermostable Raman interaction profiling (TRIP) technique to study molecular structure and protein–ligand dynamics. The researchers successfully characterized antigen–antibody and protein–drug complexes in real time, while retrieving highly reproducible and accurate Raman signals. This cost-effective and label-free approach demonstrated higher speed than other methods, such as X-ray scattering, suggesting future applications in the pharmaceutical industry – such as a universal profiling tool to investigate the dynamics between drugs and target proteins.

What Raman says. Common analytical techniques for therapeutic protein identification are efficient, but require extensive sample preparation and removal of samples from their containers. To overcome these challenges, scientists applied a Raman spectroscopy-based approach – involving a bioprobe and chemometrics – to monoclonal antibody (mAb) identification. The team were able to rapidly and noninvasively identify three different mAbs, demonstrating Raman spectroscopy's potential in biopharmaceutical analysis.

Beauty lies within… The unique history of Arabian-Nubian Shield gemstones was revealed by scientists employing a trio of spectroscopic techniques. Chemical composition was studied with laser-induced breakdown spectroscopy (LIBS), suggesting that iron content and other elements such as copper influence the color of the stone – a distinct characteristic of its origin. Crystalline structure, another indicator of its source, was identified via Raman spectroscopy, distinguishing gems from Egypt and Jordan. Finally, fourier transform infrared (FTIR) spectroscopy was employed to generate signature water peaks that differentiate synthetic from natural gems. The research could lead to the creation of a "database for characterization, authentication, tracing of ancient routes of trades, and possible further exploration of gemstones," wrote the authors.
In Other News

Laser-induced breakdown spectroscopy (LIBS) coupled with sorting algorithms shown to improve waste characterization and management processing after accurately identifying 80 different waste samples. Link

Attenuated total reflection-Fourier transform infrared (ATR-FTIR) spectroscopy reveals that high levels of organic pollutants in plastiglomerates are damaging coastal ecosystems in Indonesia. Link

Solar cells damaged through proton radiation in low-earth orbit can fully recover their original efficiency in a thermal vacuum, according to thermal admittance spectroscopy (TAS) and deep-level transient spectroscopy (DLTS) analysis. Link

Researchers demonstrate the usefulness of Raman spectroscopy for exploring cultural heritage artifacts by analyzing the yellow coloring in Buddhist paintings from the late Joseon dynasty (17th-19th centuries). Link

NASA Mars Perseverance Rover's deep ultraviolet (DUV) Raman and fluorescence spectrometer reveals evidence of diverse organic material on Mars – providing insights into Mars' potential for supporting life throughout the planet's history. Link

Studying the interaction between calf thymus DNA and the anticancer platinum (Pt) complex with multiple spectroscopic methods reveals the formation of a complex binding mechanism – offering valuable insights for new therapeutic advancements in cancer research. Link
Receive content, products, events as well as relevant industry updates from The Analytical Scientist and its sponsors.