Business & Education
Education
A Tribute to Harold McNair (1933-2021)
Celebrating an outstanding analytical chemist's impact on our field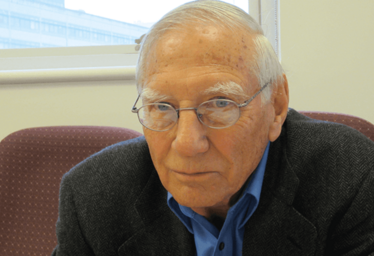 On June 27, 2021, Harold McNair – a titan of gas chromatography – passed away. Harold was a beloved colleague and friend to many in the analytical chemistry field, not to mention a great communicator, mentor, and teacher, and there is no doubt he will be sorely missed.
His impact on the field of analytical chemistry was felt far and wide, so we'd like to take a moment to pay tribute to this outstanding figure of our community. Below is a selection of articles dedicated to Harold that have featured in our magazine through the years, including a touching tribute from some of his past students – Kevin Schug, Nicholas Snow, Vince Remcho, Chris Palmer, and Lee Polite.
Paying Tribute to "Doc"
Back in 2016, Harold was awarded the ACS Award in Chromatography. Here, some of his past students talk about the impact he had on their own careers and why the award was long overdue.
"I cannot begin to enumerate the impact that Harold McNair has had on my own career and that of so many other scientists. In short, I owe everything to him." – Nicholas Snow, Professor, Seton Hall University
"Harold is a gentleman and a scholar who set a stunning example for me and others to try to emulate. His scientific talent is equaled by the quality of his character, and I could not help but be impressed and affected by this […] I learned from Harold that, no matter how eminent or busy one might be, one can still make special efforts to compliment a young scientist who has just given a good presentation, make helpful scientific suggestions to any who are interested, and show genuine interest in the professional and personal lives of others." – Chris Palmer, Professor and Chair, Department of Chemistry and Biochemistry, University of Montana
"Harold built a formula for overcoming the activation energy barrier to engage students in the practice of chemistry by ensuring that the chemistry experience is contemporary: encompassing current public interest; accomplished with tools that are compelling, current, and accessible; and capable of tackling measurement tasks that positively impact broad, diverse groups of people. He taught us, as members of the McNair group, how to appreciate one another more fully, how to support one another more effectively, how to celebrate one another more genuinely, and how to accomplish more together than we possibly could individually. That is a gift!" – Vincent Remcho, Professor of Chemistry and Materials Science, Patricia Valian Reser Faculty Scholar, UHC Eminent Professor, Oregon State University
Magnificent Mentors
Here, Harold shares some of his best stories from an illustrious career working with several pioneers in the field, including Marcel Golay, Carl Cramers and A.I.M Keulemans.
"The best part about Marcel was how funny and humorous he was. Once we had the columns assembled, Marcel Golay would show us his methods for making capillary columns – and we made many. He filled his capillary with a solution, and then told us we had to seal off one end and evaporate all the solvent out the other end. 'How do you do that?' I asked, and he laughed at me and said, 'I just put chewing gum on the end!'"
Science in the Courts!
In this piece from 2018, we spoke to a psychologist and a forensic mass spec expert about the challenges of putting analytical science "on trial" – and Harold told us a fascinating real-life story of a very unusual court case…
Here's a quote to whet your appetite: "I've been involved in several cases that have been important, but a major one was the will of Howard Hughes.
I entered the scene when I was teaching an undergrad class at Virginia Tech. A man walked in, packing a weapon, with a bag handcuffed to his wrist. He said, 'Are you Professor McNair? Can we talk alone?' If somebody has a gun, I tend to do as they say…"
Writing the Book on GC – and Living Life
And finally, we sit down with the man himself as he tells us how he got into analytical chemistry in the first place, why he wrote Basic GC, and his thoughts on academia versus industry.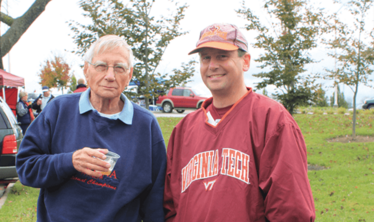 Receive content, products, events as well as relevant industry updates from The Analytical Scientist and its sponsors.