Business & Education
Business,
Technology,
Liquid Chromatography,
Sample Preparation
Business in Brief
A quick-fire roundup of this month's business news!
Jessica Allerton | | News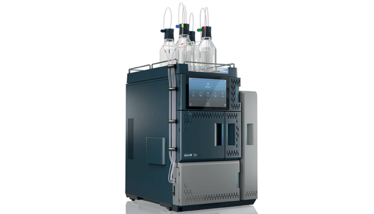 Agilent have announced the acquisition of e-MSion, the company behind the electron capture dissociation (ECD) technology more commonly known as the ExD cell. The move aims to make ECD technology more easily available to biopharma researchers and labs globally for accelerating drug development.

Waters introduced the latest Alliance high performance liquid chromatography (HPLC) system – the Alliance iS – at Pittcon. According to Waters, the touchscreen interface, combined with in-built system health checks and guided troubleshooting can eliminate 40 percent of common lab errors (which Waters identified via customer research). The system is designed for pharmaceutical quality control.

Markes Internationallaunched a new sample preparation platform at Pittcon. The new Centri 90 is a smaller version of the original Centri platform designed for sample preparation, extraction, and concentration analysis. It borrows the same functionality from the original technology, while enhancing GC-MS workflows and increasing productivity.

ELSIE Consortium and ACD/Labs are set to combine their expertise for extractables and leachables research. Together, the companies are developing a worldwide database to support scientists in this area, which is slated for release later in 2023 via a web-based interface.

SCIEX announced at SLAS 2023 that they are collaborating with Beckman Coulter Life Sciences. As a result, Beckman's Biomek and Echo Liquid Handlers now pair with Acoustic Ejection MS technology from SCIEX to automate sample handling. The companies are hopeful the combo will improve workflows for early drug discovery research.

Credit: BusinessWire
Receive content, products, events as well as relevant industry updates from The Analytical Scientist and its sponsors.