Business & Education
Liquid Chromatography
Breaking into the Separations World
Making Sepax Technologies a commercial success was anything but straightforward, but – as they say – the customer is always right
Xueying Huang | | Longer Read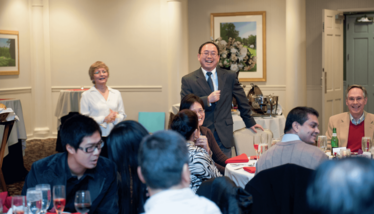 Following the end of the Great Cultural Revolution in 1976, China was a very poor country. My parents – who worked as farmers at the time – earned less than one US dollar each day. Fertilizers were essential to grow rice, but such chemicals were government-controlled and very difficult to buy. I watched my parents stand in never-ending lines from the early morning, only to return empty handed on a regular basis.

I decided that I would study chemistry so that I could produce my own fertilizer to improve life for my parents.

I arrived in the US with 60 dollars in my pocket (borrowed) in the summer of 1993 and joined Mary Wirth's group at the University of Delaware as a graduate student. Mary asked me to study organic molecular diffusion and rotation on LC surface stationary phases, using laser spectroscopy to understand mechanisms of chromatographic separation at the molecular level. Thus began my career in chromatography.

In Chinese culture, even today, parents, teachers, and the government judge a person's value based on obedience. In contrast, Mary encouraged me to adapt to Western culture, guiding me to fearlessly explore the unknown. Under her supervision, we pioneered the production of uniform polymer brushes on a solid surface with controlled chain length and density using atom transfer radical polymerization (ATRP – a living polymerization reaction that controls the length and molecular weight distribution of polymer chains) in 1996. By applying this surface technology to silica gel or polymer beads, we produced completely new stationary phases – and opened the door to a new field now followed by many groups.
A tough transition

I went on to a postdoc in Michael Fayer's group at Stanford University, where I studied the nanodomain structure of blended polymer materials with picosecond laser spectroscopy. This was all very new to me – requiring a background in theoretical calculation and chemical physics – and I soon became frustrated. I thought, "Life is short – do something you're good at!" So I did. On completing my postdoc, I slipped back into experimental research in nanomaterials at DuPont Central R&D – a company with a glorious history.

They invented many revolutionary technologies, from Nylon to Teflon to kevlar, which have all had a great impact. I filed more than 20 patents and published a number of papers during my time there, but none of the technologies I invented were commercialized. For a large corporate like Du Pont, commercialization is a big deal; smaller ideas often went under the radar. I began to worry. Does my work have value?

Spring 2005 marked the beginning of my life as an entrepreneur. I decided to start up a company. But what should I do? During the time I worked at DuPont, it was often difficult to find a vendor who could supply a product that provided good separation of biological molecules and nanomaterials. I identified this as an area of opportunity, and started Sepax Technologies.

Now came the difficult part – the one that I had to tackle on my own. Starting my own business meant that nobody would provide my paychecks, and I had no health insurance or security. Yet I needed to pay everything: salary, rent, supplies, electricity, and so on. No matter how hard I worked, the young company was short of money to pay the employees' salaries, especially at the end of the year for the first few years, even though I wasn't paying myself at the time. There was no way that we could access a loan; the only way we could survive was to get some business from the customers. Lack of money for salaries, however, was just the beginning of the challenging journey ahead. I was encouraged by "I have fought the good fight, I have finished the race" (2 Timothy 4:7).
The customer is always right

In the early days of business, I visited most of the major US biopharmaceutical companies – Amgen, Biogen, Genentech, BMS, Pfizer, Merck, and so on. Reaching out to our customers by giving technical seminars and discussion sessions allowed us to understand their needs and challenges. I was even fortunate enough to receive good advice from acting scientists on exactly what products they needed.

This insight allowed us to rapidly launch a number of new products in quick succession from 2007 to 2009, including NanofilmⓇ Size Exclusion Chromatography (SEC) for membrane protein separation (1), the first 3µ SEC columns (ZenixⓇseries), and CNTTM SEC specially for length sorting of DNA wrapped carbon nanotubes. The main benefits for us? Customer orders flooded in, solving our cash flow issues. Even more importantly though, it laid a foundation that allowed us to further target each market fragment in biopharma (such as monoclonal antibodies, , antibody-drug conjugates, bispecific antibodies, insulin, vaccines, virus-like particles, and liposomes).

Business in bullets

What do we want to achieve in 5 years?
Continue to focus on customer needs and challenges.
Establish long-term relationships with key customers (treat them as business partners.
Establish leadership and ability to influence the industry.
Expand our business in emerging markets, biopharmaceuticals and medical diagnostics.

Key learnings
Life is short. Do something you are good at.
If you wish to become an entrepreneur, do not hesitate. Take action!
Create value for customers.
Focus on an area of technology when the business is small.
Team building is a constant endeavor and critical to business growth.
Sustainable business requires solid products.

The word I heard most from customers was "consistency." LC column products are frequently used for quality control in the pharmaceutical industry, and industrial standards form a key part of these product specifications. And that underscored a move on our part to focus much more energy on lot-to-lot consistency studies rather than on new chemistry development. In 2013, we received ISO 9001 certification across all functions of the company.
Adapt and expand

Focusing on customer needs, we conduct weekly joint meetings for sales, marketing, tech support and R&D, which focus on outstanding product-related or technical issues… Otherwise known as new opportunities! This philosophy is the driving force behind development of our new products – effectively forming a bridge between customer needs and new business through a mixture of serendipity and good old-fashioned curiosity.

As an example, chemists often don't talk to medical professionals, but our opportunity program allowed us to identify a need for high-resolution LC columns to separate glycated hemoglobin (HbA1c) and its multiple charge variants in diabetes testing. In response, we developed a high-resolution ion-exchange column able to separate HbA0, HbA1c, Pre-HbA1c, HbA1a1, HbA1a2, HbA1b, and HbF with incredible precision to meet this demand: the GlyHbTM.

Customers later got in touch to request a faster analysis time – down to 1 minute from 3 minutes. Of course, we developed a new column product to meet this need. We then developed appropriate reagents, then instruments, then a total solution for HbA1c test in blood samples. In short, we had developed a totally new business in the field of in vitro diagnostics.
The story today

Started in 2005 in Newark, Delaware, Sepax Technologies is today a fast-growing technology company and an emerging leader in the biological separation industry. In short, our main achievements are as follows:
Developed and commercialized more than more than 1000 LC column products and 100 types of bulk media for process chromatography.
Over 30 patents on LC materials and processes, owning central IP.
Over 10 trademarks.
ISO 9001:2015 quality management system.
Over 10,000 customers worldwide, many at renowned companies.
170 employees worldwide.
Three business platforms: analytical, process, and medical.
Over 800 publications and references using our products.
Established global R&D, production supply chain and sales and distribution channels.

With innovations heavily focused on chromatography separation materials, we have acted as a leading provider of HPLC columns for bioanalytical solutions, bulk media for process purification, and medical diagnostics. Founded in 2009, Suzhou Sepax Technologies focuses on the emerging market of China. Suzhou Sepax's 26,000 m2 state-of-the-art facility serves as the R&D, manufacturing, sales and marketing center for the rapidly growing China market, with an additional 15,000 m2 bulk resin manufacturing facility for the global process chromatography market – meaning we look forward to an exciting future ahead.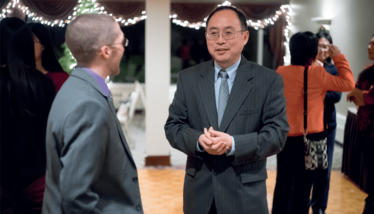 Receive content, products, events as well as relevant industry updates from The Analytical Scientist and its sponsors.