Business & Education
Business,
Education,
Data Analysis
Celebration and Scrutiny
How can we boost productivity, tackle Big Data, educate the public, and regain our mojo post pandemic? Let's consult The Power List.
James Strachan | | Quick Read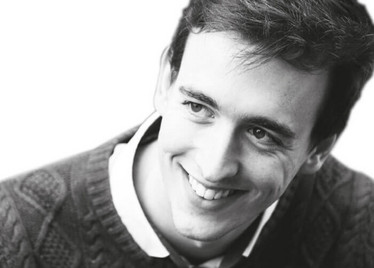 It is my great pleasure to welcome you to the 100th issue of The Analytical Scientist – and to the return of The Power List Top 100!
As we said last month, our bold mission is "to record, scrutinize, and celebrate all endeavors in the analytical sciences." Much of this issue is a celebration – welcome to the festival! But we also felt it prudent to offer some scrutiny for balance. Here, we collated the answers to one crucial question: What is the single-biggest issue facing analytical science in 2021 and beyond? Some strong themes emerged.
Ruedi Aebersold highlighted the challenge of extracting meaningful insights from the "increasing quantity and quality of data" being generated today. Jenny Brodbelt, Alejandro Cifuentes, and Erin Baker also agreed. "How can we overcome bottlenecks and integrate huge amounts of data generated by existing analytical techniques from different levels of expression – genomics, transcriptomics, proteomics, metabolomics?" asks Alejandro.
Another important theme was public education – and the "intrusion of politics into science," as Gary Hieftje put it. "I strongly believe that analytical scientists must report the results in a manner that is comprehensible – giving the true meaning of the findings," says Roy Goodacre. "Education is key here."
Finally, several of our Power Listers highlighted the difficulties of "moving on" from the pandemic. "Online conferences have many advantages, but they can't quite replace meeting and discussing in person," says Nicole Pamme.
"We must get our ambition back," says Ian Wilson. "COVID-19 knocked us all off course, and we need grit and determination to catch up."
So, how can the field boost productivity, turn mountains of data into useful information, educate the public (and politicians), and bounce back from the pandemic? Many of the great analytical scientists appearing on The Power List have faced – and overcome – seemingly insurmountable challenges in their careers, so perhaps their combined advice presents the answer...
In their combined words: "Stay curious," "find and follow your passion," and then "remember your purpose." Be "courageous," "patient," and "flexible." "Collaborate." "Think differently," and "never get tired of asking why." "Have a plan B," "hang in there," and "don't be afraid to admit what you don't know." Oh – and "have fun!"
Receive content, products, events as well as relevant industry updates from The Analytical Scientist and its sponsors.