Business & Education
Education
Do all Analytical Scientists Speak the Same Language?
Instrument versus machine: the importance of accurate terminology in our field
Victoria Samanidou | | Opinion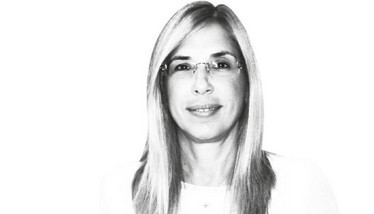 A Twitter post grabbed my attention recently. Eric Dodds, associate professor and director of the Nebraska Center for Mass Spectrometry, was wondering if he was alone in being upset when hearing someone refer to an instrument as a machine.

My first reaction? At last! Someone else not only shares my opinion, but feels equally strongly. Until I saw that tweet, I thought I was the only one who had this problem – or, at least, that it was unique to my own country's academic and scientific community. It appears that is not the case!

Then I read the comments below the tweet. Experts from around the world chimed in. Some seemed to agree; others did not. One particularly funny comment even stated that when it works properly, it is an instrument, but when it doesn't, it's a machine. I understand that feeling, but I'd refrain from using it in a glossary!

As we well know, correct terminology is important in academia. Students learn from us and our words, and they should learn the right things in the right ways. That's why one of the first things I teach my third-year Instrumental Chemical Analysis students is the difference between an "instrument" and a "machine." I insist that the two cannot be used interchangeably. They aren't synonyms and I will always correct my students if they choose the wrong term.

According to IUPAC, the term "analytical instrument" refers to "a device or a combination of devices used to carry out an analytical process. The analytical process is all or part of the analytical procedure that encompasses all steps from the introduction of the sample or the test portion to the production of the result. An analytical instrument may carry out single or multiple analytical procedures. In the latter case it may be selective, i.e., designed to carry out any requested combination of procedures within the set, on each specimen (1)." The word "machine" is not recommended in this context.

So, fellow analytical scientists: please beware of your word choices! Any equipment that leads to measurements is an instrument. Machines, however, are responsible for mechanical outcomes or treatments. The inductively coupled plasma spectrometer, for example, is an analytical instrument, whereas a centrifuge could be considered a machine.

As I put these ideas to paper, it dawned on me that this is not the only occasion when two terms with very different meanings are treated as synonyms. A few common examples:
Methods and techniques: A technique is based on chemical or physical principles, but a method describes its application to specific chemicals or fields.
Analysis and determination: Samples are analyzed; compounds are determined.
Robustness and ruggedness: These are often used interchangeably to signal a "good" assay. In reality, robustness refers to a procedure's capacity to measure something irrespective of small but deliberate variations in method parameters. Ruggedness is the degree of concordance between test results obtained for the same samples under various conditions – for example, in different laboratories or using different instruments (note that I did not say machines!).
Selectivity and specificity: I can't recall the number of times I've read, "the method is highly specific…" The method either is or isn't specific. It can, however, be highly selective.
The confusion gets worse when these mistakes are found in published manuscripts.
Evidently, there are numerous terms in our field that are wrongfully treated as synonyms. We must address this issue to prevent their misguided use and to ensure consistency in peer-reviewed publications and in science as a whole.
Receive content, products, events as well as relevant industry updates from The Analytical Scientist and its sponsors.
AD McNaught and A Wilkinson, Compendium of Chemical Terminology, 2nd edition. Blackwell Scientific Publications: 2019.