Business & Education
Business
Frantisek Svec: Meet the Editorial Advisory Board
Professor at the Faculty of Pharmacy in Hradec Kralove, Charles University, Prague, Czech Republic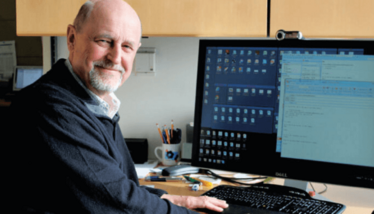 Tell us about yourself and your research...

Well, I started out in polymer chemistry; I received my PhD from the Institute of Chemical Technology in Prague, Czech Republic. I then worked at the Institute of Macromolecular Chemistry, during which time I began doing some work in chromatography – and I've never looked back! In 1992, I moved to the US and joined Cornell University; in 1997, I joined UC Berkeley and became Director of a Facility in the Molecular Foundry at the Lawrence Berkeley National Laboratory. I also spent a few years as a professor at the Beijing University of Chemical Technology. And since 2017, I have been a member of the faculty here in the Czech Republic in the Faculty of Pharmacy at Charles University. But the thing I'm probably best known for is the development of monolithic materials!
What makes you tick?

I like to search for new things – and that's why we started working on monolithic columns in the first place. When I came up with the idea, many of my colleagues told me: i) it would never work and ii) even if it did, no one would be interested anyway. But if you never try, you will never know what is possible! It's that drive to make the impossible possible that has kept me going throughout the years. My other motivation is simply to share knowledge – I would never like to stake a claim to a particular area, and I've always shared new results and research on monolithic columns because it simply extends the range of knowledge available in the field. And this philosophy also applies to working with younger people in the field. I find it incredibly interesting to watch them coming up with their own ideas. Some of them might be crazy, but, as I like to say: if even one percent turns out okay then that's a pretty good yield!
What keeps you up at night?

The worry I have is that the heavy weights in chromatography are getting older – and I'm not seeing the younger generation getting as highly engaged in the field. I'm not sure if it's such a big issue in Europe, but it certainly is in the US. Chemistry is not an area you enter if you want to get rich! Chromatography in general is not particularly attractive in that sense, and it makes me very uneasy to see the numbers dropping off…
Do you have any personal (or general) milestones from 2020 you'd like to share?

It's always difficult to single out one highlight from any particular year, especially last year! But something I'm still proud of is the fact that my work on monoliths remains relevant. There is no better feeling than knowing that your research is still being put to use in so many different applications. In January, a large review paper was published on column technologies, and a significant part of that concerned monoliths. It's great seeing that the technology is still alive!
Top paper of 2020

I wouldn't like to pull out a certain paper actually, but something I've been really interested in and watching closely in 2020 is the rapidly booming application of metal organic frameworks in chemistry. They are getting a lot of interest from the separation community for being specifically designed for sample preparation – or even as stationary phases. I also think 3D printing of columns is on the horizon, and I'm excited to see where that technology will go in the future!
Receive content, products, events as well as relevant industry updates from The Analytical Scientist and its sponsors.