Business & Education
Education,
Spectroscopy
Gary Hieftje: Meet the Editorial Advisory Board
Retired – Distinguished Professor and Robert & Marjorie Mann Chair, Indiana University Bloomington, Indiana, USA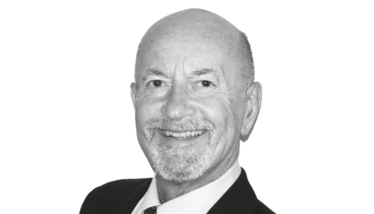 Tell us about yourself and your research!

I spent 50 years investigating atomic, molecular, and biomolecular emission, absorption, fluorescence, and MS on the faculty at Indiana University Bloomington and have been retired for a year now. But that doesn't mean I'm not still scientifically active. I contribute to ongoing research projects with former students, serve on a number of editorial boards (including The Analytical Scientist's!), and serve on review committees for several different government agencies, including the Department of Energy.
What makes you tick?

Research is, of course, enjoyable and tremendously useful, but educating students has always been my focus. Some of my students have gone on to become award-winning scientists – or are even beginning their own retirements! Another activity that has kept me busy is pulling together special issues of journals dedicated to these former students of mine. It's incredibly gratifying and I couldn't be prouder.
What keeps you up at night?

The long-term impact of COVID-19 on our world is a big worry – especially with regard to science and education. Schools and universities are not built to operate in vacuums like they are right now – our remote ways of working are a poor substitute for in-person teaching and research. The impact of politics on science is also of concern (an impact now visible in many countries), as is the tendency for analytical chemistry to lean excessively toward bioscience. This is an important field, but it's a mistake to forget all other fields in its pursuit. I fear our focus has become too narrow.
Do you have any personal (or general) milestones from 2020 you'd like to share?

I'd say retiring is a pretty big milestone! I've also moved to a considerably smaller dwelling, albeit in a much nicer climate, and become a great-grandfather for the third time (I have 13 grandkids!). Closer to my scientific career, a special issue of the Journal of Analytical Atomic Spectrometry was published in my honor to commemorate my retirement.
Top paper of 2020

There are countless good papers out there and I wouldn't want to make any seem less important than the others! I have, however, started reading a lot of trashy novels and renewed my love for science fiction. I've always enjoyed sci-fi and, looking back to the books I read as a child, it's strange to see that a lot of my best research ideas have come from science fiction. Maybe my best idea in 20 years' time will come from the reading I'm doing now!
Receive content, products, events as well as relevant industry updates from The Analytical Scientist and its sponsors.