Business & Education
Education,
Pharma & Biopharma
Ian Wilson: Meet the Editorial Advisory Board
Professor, Department of Metabolism, Digestion and Reproduction, Imperial College London, UK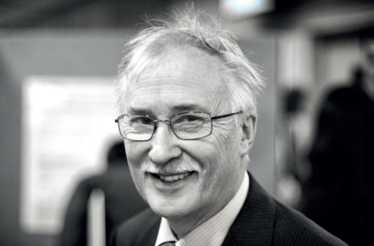 Tell us about yourself and your research!

That must be the most embarrassing thing you can ask an Englishman, but here goes... I'm a visiting professor at Imperial College London, having (semi-)retired from an academic position there, and I also work with Waters, Evotech, and Liverpool University – among others. I like to think that I've fallen into the James Lovelock paradigm of being an "independent scientist." This has a nicer ring to it than a freelancer, which once described medieval mercenaries for hire. My main research interests are drug metabolism, omics, instrumentation, separations, and toxicology.
What makes you tick?

My main driver is a desire to know more, and to improve the efficiency of drug discovery and evaluation. An example is movement away from animal models. Nobody wants to conduct animal experiments, but nobody in the pharma industry wants to use granny either. Progress is apparent in increasingly powerful analyses that use fewer samples (and fewer animals), and in vitro and organ on-a-chip systems. Yet, the latter could one day raise ethical questions. An example: at what point does a human-on-a-chip constitute a human?
What keeps you up at night?

Despite working from home, I'm exceptionally busy. And, with many of us spending half of our time on Zoom calls, we end up with less time to do our real work. The worry then becomes: who am I letting down today? Another concern – one I think all professional scientists share – is making an appalling mistake in a publication. You hear horror stories of comments like, "Should we cite the crappy Gabor paper here?" making it to print (that example from Ethology is now sadly corrected in the online version!).
Do you have any personal (or general) milestones from 2020 you'd like to share?

Well I finally saw the last of my PhD students successfully launched! If you're ever in a position to take on PhD students, my advice is to always select students who are brighter than you are – it saves you a great deal of thinking!
Top paper of 2020

"Crystalline Sponges as a Sensitive and Fast Method for Metabolite Identification: Application to Gemfibrozil and its Phase I and II Metabolites" (1). The technique described, which uses crystalline sponges to enable X-ray crystallography of micrograms of metabolites isolated following HPLC separation, gives more defined structures than NMR.
Receive content, products, events as well as relevant industry updates from The Analytical Scientist and its sponsors.
L Rosenberger et al., "Crystalline Sponges as a Sensitive and Fast Method for Metabolite Identification: Application to Gemfibrozil and its Phase I and II Metabolites," Drug Metabolism and Deposition, 48, 587 (2020). DOI: 10.1124/dmd.120.091140