Business & Education
Mass Spectrometry,
Professional Development
Leading the Charge
Sitting Down With… Carol Robinson, Professor of Chemistry, University of Oxford, UK.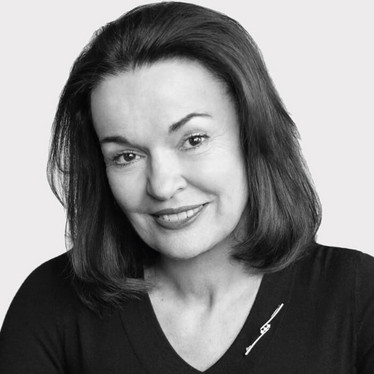 How did your career in science begin?
I've always loved chemistry, but never thought about going to university as a child because nobody in my family had done it before. I eventually got a job as a technician and worked in several laboratories, which only nurtured my interest further. At Pfizer, I was encouraged to take part in day release studies, through which I eventually earned my chemistry degree and found myself wanting to conduct further research. This soon led me into my PhD in the use of MS – a technique that I've always had a fascination with – for peptide sequencing at Cambridge University. The process of fitting spectra to structures to solve problems excites me – it's like a giant jigsaw puzzle. I focused on peptides because proteins were of huge interest at the time, especially neuropeptides and their roles in nerve signaling.
You took a significant career break after your PhD…
I did – and it was considered a very unusual thing to do. Many people doubted that I would return to research because it would be so difficult, but I was determined to try. When I did return, it was no straightforward task – I applied for various posts and eventually had to take a more junior position in which I had next-to-no input into the research taking place. As the research advanced, however, I developed many of my own ideas and came to a point where I knew that I really wanted to investigate protein folding and interactions.
How has your work developed since then?
It's come on leaps and bounds – I've been researching molecular states through ion mobility MS, and I've particularly enjoyed the challenge of getting membrane proteins to "fly" in different ways in detergent, nanodiscs and the membranes themselves. Right now, I'm focusing on studying the complexity of a number of natural targets in the gas phase: lenses, mitochondria and plasma membranes, to name a few. At first, nobody expected gas-phase protein analysis to work, so each new nugget of information we obtain feels validating, and I'm confident that we will continue to surprise ourselves in this area in the future as the technology continues to expand. These days, the possibilities are more or less limited only by your imagination.
You were the first female Chemistry Professor at Oxford and Cambridge – did these achievements feel like milestones to you?
They did – and I felt a lot of pressure because I thought maybe other women might not follow in my footsteps if I didn't succeed. I felt a huge responsibility to show that women can flourish in this field, and I would say that I have achieved that. Today, the ratio of male to female professors is more even, and it's great to see so many women on the programs for key conferences and so on, but – of course – there is still some way to go. To any women considering entering this field, I say go for it! It's a fantastic career with endless opportunities, and a little confidence can go a long way. In fact, if I could give my younger self any advice, it would be to have more confidence: you're capable of much more than you realize.
Many people doubted that I would return to research because it would be so difficult, but I was determined to try.
What would you say is your greatest achievement?
I've received many awards over the years, but (not to embarrass my children) I always say that being a mother is my greatest achievement.
What's most enjoyable about being a scientist?
Definitely observing something for the first time – there is nothing that can prepare you for that excitement. But, as I get older, I also love to see how the careers of my students take off; it's great to hear from them, catch up on what they're doing now, and hear that I helped them to achieve what it is they wanted from their careers. The best thing about science is that there is always a new breakthrough on the horizon – and the excitement that follows when it eventually rears its head.
Can you tell us of a recent breakthrough that gave you that feeling?
We published a paper in Science last year that documented the study of biological molecules directly from membranes. The study used vesicles formed from intact membranes; the vesicles expelled complexes that had never been seen before, so we were able to analyze them for the first time in terms of their interactions within the native membrane. It was incredible because we always thought that it would be far too complicated to achieve and interpret, but now we're able to conduct many studies in this way. I'm sure many more such breakthroughs will come with the arrival of our new mass spectrometer, which we helped to develop – watch this space!
Receive content, products, events as well as relevant industry updates from The Analytical Scientist and its sponsors.