Business & Education
Mass Spectrometry,
Business,
Professional Development
Musings from the Power List: Lingjun Li
Lingjun introduces us to her mentors, presents her views on the future of the field, and provides advice for those following in her footsteps
James Strachan |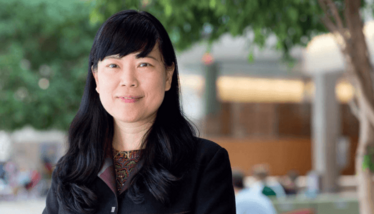 What's been the biggest breakthrough in analytical chemistry over the last 10 years – and why?

There have been many exciting breakthroughs in analytical chemistry in the past 10 years. In the area of mass spectrometry, major innovations in the development of more sensitive, high-resolution, high-performance mass spectrometers, coupled with software development, have greatly accelerated the progress of multiomics-based systems biology, single-cell omics, and large-scale PTMs analysis and structural proteomics.
Is there a particular instrument you would not have been able to live without over the past 10 years?

In general, mass spectrometers have been our major workhorse to support daily research activities. Specifically, in the past 10 years, we have relied heavily on several high-performance Orbitrap MS instruments that are essential for our high-throughput peptidomics, proteomics, and glycoproteomics research endeavors.
What is the single biggest challenge facing the field in 2021 – and beyond?

I would say the COVID-19 pandemic presents the single biggest challenge facing the field and our society in 2021 and beyond. Since analytical science has been driven largely by meeting our society's needs, there are an increasingly large number of studies focusing on developing improved diagnostics for viral infections and structural characterization of viruses, as well as other emerging topics to address the challenge. On a practical side, the pandemic has negatively impacted many analytical scientists in numerous ways ranging from loss of research time in the lab to difficulty in traveling to meetings and making connections with fellow analytical scientists around the world. On a positive note, the pandemic presents unprecedented opportunities for analytical chemists to continue pushing the boundaries of measurement science to address the pressing needs of our society. The various online virtual conferences and meetings also serve as a way to connect global analytical scientists together.
If you weren't an analytical scientist, what would you be doing?

I could be an environmental scientist/engineer as my undergraduate study was focused in that area. I could also see myself becoming a teacher in a middle school or a primary school. I enjoyed sharing knowledge and working with young students and it could be satisfying and rewarding to motivate younger kids to get excited about science and discovery.
Who are your heroes and mentors?

I have been very fortunate to have three wonderful mentors in my career. They are my PhD and postdoctoral advisors Jonathan Sweedler, Dick Smith, and Eve Marder. Not only do I admire their science, but they are also amazing people. They each have a different style of mentoring trainees, managing the research group, and doing science. I learned from each of them, and I have kept in touch with them. The common thread is their passion for science and research, and being very supportive of their graduate students and postdocs as they continue their career development. I have also benefited from great interactions with many senior colleagues in the field who I admire for their research; I have received a lot of constructive criticism and advice over the years, which has helped me to continuously advance and improve our research program.
What advice do you have for those following in your footsteps?

Follow your dreams and never give up. Study what really fascinates you and just have fun. You can't get passionate about anything if you are not having fun. If you really love what you are doing, it is not hard to work long hours when necessary. Persistence and hard work will pay off. Don't rely on luck to be successful – focus on the elements that you can control. It is also important to think creatively and think outside the box. Analytical science has evolved as the "central science" that enables and impacts multiple areas of discovery and advancement. Its interdisciplinary nature allows an analytical scientist to work at the interface of chemistry and biology to push the boundaries of each field while solving significant biomedical problems. Have an open mind and seek opportunities to collaborate with researchers from diverse fields and backgrounds.
Receive content, products, events as well as relevant industry updates from The Analytical Scientist and its sponsors.