Business & Education
Education
P(r)aying for Authorship: Integrity in Publishing
With authorship in journals for sale, we must all do our bit to maintain integrity in scientific publishing
Victoria Samanidou | | Opinion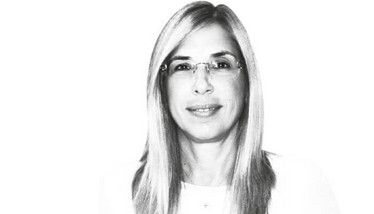 I recently received a message from a connection on social media who isn't an actual acquaintance. It read, "Hi Dr! We are submitting a research article to the [name of journal]. We wonder if you are interested to be added as co-author and can contribute an [X] USD amount in APC upon acceptance." I replied to point out that this way of publishing is unethical and not for me. A response. Apparently they were requesting not just my APC contribution, but also wanted me to proofread and review the manuscript for substantial revisions…
I denied the presumably misleading offer (the word "substantial" was a giveaway, because it appears in many guidelines for academic publishing). It did, however, highlight some of the pertinent issues in scientific publishing. Article authorship, as we know, influences tenure, funding, and promotions. But what happens when undeserved instances of authorship become more commonplace? One should only be included as an author if they have contributed significantly to the work described in the paper.
Acknowledging specific contributions to a paper is not a simple task. It is impossible to quantify individual author contributions. Luckily, nobody is asking for that – but authorship should indicate a distinct contribution. Accordingly, authorship criteria should be clear from the early stages of a research project. No one should be added at the writing stage unless new data or expert interpretations are required.
The Committee on Publication Ethics (COPE) provides resources for authors and editors to support and ensure authorship integrity. Though there is no universal definition of authorship, COPE say that an "author" is generally considered to be anyone who has made a significant intellectual contribution to the research or study (1). According to the guidelines for authorship established by the International Committee of Medical Journal Editors (ICMJE), "All persons designated as authors should qualify for authorship, and all those who qualify should be listed." They also provide four criteria that must be met for an individual to be credited as an author (2):
Substantial contribution to the study conception and design, data acquisition, analysis, and interpretation
Drafting or revising the article for intellectual content
Approval of the final version
Agreement to be accountable for all aspects of the work related to the accuracy or integrity of any part of the work

Contributors who supplied assistance (technical, linguistic, reagent supply) but do not meet these criteria should be mentioned in the Acknowledgement section – not listed as an author.

Moreover, there are three types of authorship that are considered unacceptable. These are "ghost" authors, who contribute substantially but are not acknowledged; "guest" authors, who make no distinct contribution but are listed to help increase the chances of publication acceptance due to their stature; and "gift" or "courtesy" authors, whose contribution is based solely on a questionable affiliation with a study (such as a senior faculty staff member or head of project).
In my opinion, there should be a new addition to these unacceptable contributions: solely sharing APC in open-access journals. Because open-access publications continue to emerge and publication fees increase with a journal's reputation and impact factor, this problem will only become more prominent. This will be especially true for developing countries with low budgets and funding rates.
Fortunately, all journals and publishers – as well as institutes and organizations – have basic policies on publication ethics and on what they consider authorship. This is often stated in the journal's "information for authors" section. Confirmatory statements are also requested of authors prior to publication, as stated clearly in the journal's information for authors.
Responsibility for maintaining ethical standards in scientific publishing falls to each of us as individuals. We must all do our bit to ensure that the good name of "author" is not soiled for generations to come. How can we start? In my experience, be careful of authorship offers on social media, for one!
Receive content, products, events as well as relevant industry updates from The Analytical Scientist and its sponsors.
COPE Council, "Discussion Document: Authorship (Version 2)" (2019). Available at: https://bit.ly/354eSoV.
International Committee of Medical Journal Editors, "Defining the Roles of Authors and Contributors" (2021). Available at: https://bit.ly/3zfCkNS.