Business & Education
Spectroscopy
SciX 2021: A Brave New World
As we take small steps to re-opening our world, SciX prepares to take a giant leap with the greatest scientific exchange in quite some time
Matt Hallam | | Longer Read
That's right. After many months away from our favorite events (and friends), we are finally (somewhat) free to meet once more. SciX 2021 – the first physical event for analytical chemists in the pandemic world – represents a welcome milestone. And so we wanted to explore its offerings ahead of time to make sure you're all just as excited as we are!

Grab your things, quick! We don't want to miss the keynote speaker in action…
Meet the Keynote Speaker: David Walt

Hello! I'm David Walt – a Professor at Harvard Medical School. My research is largely focused on the development of diagnostic technologies to address unmet needs in clinical medicine. My lab has successfully translated multiple technologies into the marketplace – many through start-ups that I played a key role in establishing. The most famous of these is undoubtedly the microarray, which has now found a place in exciting applications the world over. That discovery also landed me a spot in the USA Inventors Hall of Fame alongside names as big as Thomas Eddison!

With SciX 2021 on the horizon, I wanted to excite and inspire with a sneak preview of my keynote speech. The topic: how to create a successful business in science. There's no formula for a successful company because every technology is different – and every company is different. Think of it like raising kids – no two kids are the same, and what works for one may not work for the next. But there are some key considerations that remain for any business, namely the people and the different skills that they bring to the table. Scientists have a tendency to think that they can do everything themselves because science itself is so complicated. The reality of the matter is often entirely different.

I plan to talk attendees through a couple of my entrepreneurial journeys, as well as the lessons learned each time. What worked? What didn't? And why? The two that I've chosen to speak about turned out to be quite successful. Illumina is now the most successful genetic analysis and sequencing company in the world. The other, Quanterix, focuses on ultra-sensitive protein detection by capitalizing on technologies developed in my lab. It's been incredible to see some of our technologies make a real difference in the world. I want to help the next generation of scientists to do that, too!

I look forward to seeing you there!
Orals are back! Meet the speakers

Here, we catch up with a few of the speakers to cover just some of the depth and breadth you can expect to find at SciX 2021.

Ionization techniques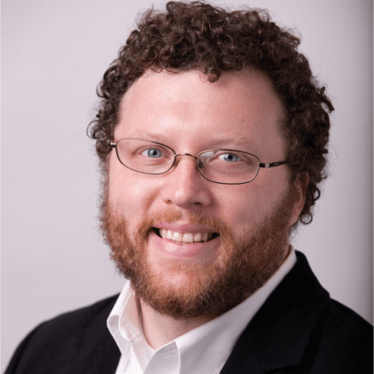 Steven Ray, Winkler Assistant Professor of Chemistry, State University of New York at Buffalo, New York, USA

I will be speaking about our work in microwave-enhanced ionization techniques for MS at SciX this year. As is the case for many, this will be my first in-person conference since the pandemic began. I'm excited to get back at it!

Microwaves are appealing for chemistry and plasma spectrochemistry applications for many reasons, and there is a large body of expertise available in microwave engineering. We thought it was time to exploit that expertise in our own field! After quite a learning curve we have reached the point where we can simulate, build, and tailor new microwave waveguides for specific analytical chemistry applications.

We started by developing microwave plasma excitation and ionization sources for atomic spectrometry – several such sources are now commercially available! Now we have started to investigate how microwave fields can influence ionization sources for molecular MS and chemical kinetics… In the future, such systems may help us address challenging analytical problems, such as the determination of fluorinated-materials at ultra-low concentrations!

SciX is a conference that serves a community. It brings excellent science to an atmosphere that fosters conversation, fruitful debate, and networking. And, this year (as always), the research looks top notch.
Surface-enhanced Raman spectroscopy (SERS)

Laura Fabris, Associate Professor, Department of Materials Science and Engineering, Rutgers University, Piscataway, New Jersey, USA

I'm looking forward to giving my talks on SERS – an area that I've been passionate about since my postdoc work. I will cover how SERS can be translated from the lab to the clinic, our work detecting viruses with SERS, and how the interactions between target molecules and metal surfaces affect the SERS response – and how the SERS signal can also be used to understand these interactions!

SERS has many key characteristics, most importantly selectivity and sensitivity, that allow it to act as an excellent diagnostic tool. I would love to see SERS applied in such ways in the clinic – and with recent technological developments (a key example being portable equipment) this goal feels more within our reach than ever before! Our group works alongside clinicians and biologists to help push the technique forward and we're particularly proud of our work in virology. But that's not to say we haven't overcome many challenges along the way… Our vision is an advantage in the face of these challenges: we believe in what we are doing and are dedicated to seeing our vision realized.

I see a lot of work being published in this area that gives me confidence that we are headed in the right direction. Many groups are collaborating with clinicians and biologists to address complex, long-term goals – which is very exciting! There's a way to go yet, but new tools like integrated AI will likely play a pivotal role in our success.

Our return to SciX marks not only the reprise of conferences, but also a return back to our normal, free lives. I've missed many friends dearly and SciX will be a great opportunity to be reunited with a number of them. In addition to the friendly atmosphere, I'm looking forward to the event for its great social events (the gala, for one!), insightful talks, and engaging discussions – it's a great opportunity for everybody, but particularly young scientists! I'll also have the opportunity to see many long-term friends and colleagues receive well-earned awards – and that will be lovely.
COVID-19 diagnostics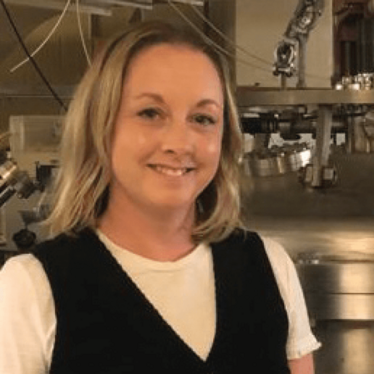 Katherine Hollywood, Senior Experimental Officer, Manchester Synthetic Biology Centre, SYNBIOCHEM, Manchester Institute of Biotechnology, University of Manchester, UK

My SciX presentation is titled "COVID-19 Diagnostic and Prognostic Analysis using Mass Spectrometry: Weighing Viruses and Consequential Metabolic Response." The focus: my recent involvement in two COVID-related projects. The first evaluated MS as a viral detection method for eventual clinical applications (see our recent feature: Putting MS to the COVID Test), and the second used proteomics and metabolomics analyses to identify additional prognostic markers.

The onset of COVID-19 placed a huge burden on national testing regimes, which relied heavily on RT-PCR. Our alternative viral detection method has multiple benefits. MS allows for viral detection with comparable sensitivity and specificity, but with the added benefit of multiplexing. Samples can be analyzed for COVID alongside other dominant viral loads, such as the winter respiratory virus panel. It also allows for the detection of mutations within the protein sequence. And, though infection rates are declining and vaccine uptake is increasing, population testing remains paramount.

We were lucky to be supported by partners in both the National Health Service (NHS) and the Department of Health and Social Care to make this project a resounding success. There are multiple rewarding and beneficial outputs from this work – like the potential translation of our method into the NHS – and it's all incredibly exciting! I can't wait to see what happens next. Want to know more? Come along to the talk – it'd be great to see you all there!

I'm presenting in the Charles Mann Awards session for Roy Goodacre (my PhD supervisor many years ago and the person who introduced me to metabolomics and MS) – a great honor. I'm also due to be a co-chair for the biopharma section of the conference, alongside John Wasylyk. I imagine the talks there will be just as wonderful as elsewhere.

Overall, SciX is a wonderfully friendly place that gives opportunities to so many people at crucial (and often early) stages in their careers. It's a great place to gather ideas to really push analytical research forwards. After such a long time away from the conference hall, it'll also be great to see some of the faces behind the many emails we have been exchanging!
Geochemistry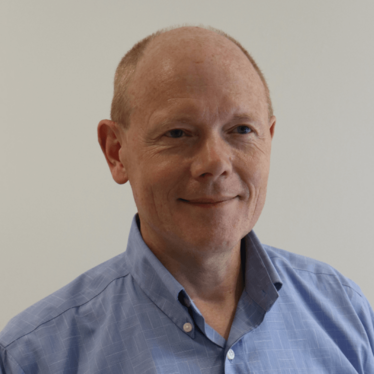 Richard Hark, Conservation Scientist, Institute for the Preservation of Cultural Heritage, Yale University, West Haven, CT, USA

SciX will be my first in-person meeting (as I'm sure it will for many others, too) since the end of 2019. I have given several virtual talks (all of which were fine), but the chance to interact with something substantially bigger than a 2" x 2" square on a screen is something I am looking forward to. One of the great things about SciX is the eclectic mix of talks and the opportunity to mingle with scientists working in multiple analytical fields.

I will be giving two invited talks, both involving the application of laser-induced breakdown spectroscopy (LIBS) – an atomic emission spectroscopic unique that's attractive in research on topics from forensics to cultural heritage object and space exploration. The two NASA rovers operating on Mars have LIBS units because it is essentially the only technique that can perform elemental analysis at standoff distances of up to tens of meters. All elements (hydrogen through uranium) have emission lines in the typical range that LIBS spectrometers operate (~200 to 900 nm) and the technique has very high throughput. Plus, commercial laboratory and handheld instruments are available, and analysis can be performed without sample preparation, making the technique especially useful for in-situ field work!

Most of my publications are focused on geochemical analysis, with a couple of papers devoted to the use of LIBS to identify the source of so-called "conflict minerals." I am also one of several authors on a review paper with over 250 citations on the application of LIBS for geochemical and environmental analysis. Unsurprisingly, my talks at SciX will be on similar topics: "Analysis of Geological Sample Suites with Laser-induced Breakdown Spectroscopy" and "Identification of Mahogany and Lookalike Wood Samples Using Laser-induced Breakdown Spectroscopy."

There are many exciting talks and poster presentations scheduled for SciX and I am excited to take in as many of them as I can! The plenary talks are always very interesting and allow me to learn about other areas of analytical science that could have potential applications in my current position. I look forward to meeting with old friends and making new ones. The annual meeting of the North American Society for Laser-Induced Breakdown Spectroscopy is also held at SciX; I am a member and officer of that group, and that makes me even more excited!
Electrophoresis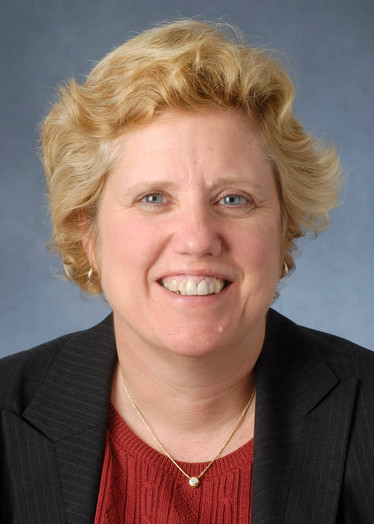 Susan Lunte, Director, Adams Institute for Bioanalytical Chemistry, University of Kansas, USA

Lisa Holland and I are organizers of the sessions for the AES Electrophoresis Society. Among our duties is to hand out awards for a distinguished mid-career scientist (Nathan Swami, who has been a leader in the development of methods for separating cells via dielectrophoresis) and a lifetime achievement award (Juan Santiago, a pioneer in the field of electrophoretic separations responsible for much of the theory used today), which should be great fun!

Lisa and I have been involved in electrophoresis research since the early 1990s. In my case, this started with capillary electrophoresis and then later with microchip electrophoresis-based separations. Electrophoretic methods are very important and are used to separate everything from amino acids to neurotransmitters to whole cells and recombinant proteins. The challenge is to finetune these separations to give better resolution (for example, of cell types) more quickly (which is important in monitoring applications).

SciX will be my second in-person conference since the pandemic started, ACS being the first. It will definitely be good to see people and chat to them in person about their research. As for what to look out for at the conference, specialized groups like the AES are able to deliver their own symposia – so there's sure to be something relevant. I'm really excited for the one that we're running; a lot of leaders in the field are due to speak!
Biomedicine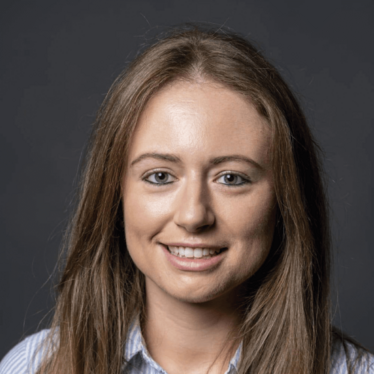 Fay Nicolson, Research Fellow at Dana-Farber Cancer Institute & Harvard Medical School, MA, USA

I'll be speaking about using SESORS (surface-enhanced spatially offset Raman spectroscopy) for the detection of cancer in mouse models. I don't want to give too much away (it's not published just yet), but hopefully you can get the general gist. If we can detect cancer earlier, and if we can gain a deeper understanding at a molecular level, then we can enhance patient treatment – hopefully improving the length and quality of their life.

With Raman, you can conduct multiplexed imaging (simultaneously detect multiple signatures, for example, surface markers). Another advantage: the technique is very precise, with high resolution that allows us to detect tumors on the micron scale, which is essential – especially in surgical removal, as even the smallest amount of remaining tumor can lead to regrowth of the cancer. And another advantage: the technique is non-destructive! All of these advantages should help us tackle the clinical translation hurdle in the not-too-distant future.

I first attended SciX in Minneapolis in 2016 and I can't wait to get back in the conference hall! It's an amazing place to network; I've made so many great connections there – many of whom have become close friends and collaborators. I'm co-chair of the Biomedical and Bioanalytical section with Karen Esmonde-White and Jürgen Popp – it's shaping up nicely! There are sessions on nanotheranostics, multimodal imaging technologies, and biophotonics in point of care – and I will chair a session on "Vibrational Spectroscopy for Cancer Screening and Diagnosis". I'm also co-chairing a session on "Spatially Offset Raman Spectroscopy" with Sara Mosca.

Then there's my work with the Society for Spectroscopy early career interest groups. We will be running a networking event on Monday night, which will be our first ever activity together. I'm super excited to launch that – and to have an informal networking session. We hope that this will give early-career scientists a chance to discuss paths and learn from others. Sound helpful? Come along – everybody is welcome!
Lanyard image credit: Rhode Island Photo by Craig Fildes / CC BY
Receive content, products, events as well as relevant industry updates from The Analytical Scientist and its sponsors.