Business & Education
Spectroscopy,
Technology,
Professional Development
Supporting Growth: from Seed to STEM
Whether tapping into the relentless curiosity of the under 10s, furthering the understanding of high school pupils or equipping grad students for the most promising future, meet three scientists working to inspire the next generation of analytical chemists.
Susan Olesik, Ivo Leito, Dayna Mason |
Reaching Out
Susan Olesik, Dow Professor and Chair at The Ohio State University, USA, explains why time and effort spent inspiring young minds is an investment in the secure future of science, technology, engineering and mathematics (STEM) fields.
Tell us about your school outreach initiative…
In 1999, I started an outreach program called "Wonders of Our World" in elementary schools. Now in its nineteenth year, the goal of the program is to improve science education in elementary schools. We bring scientists and students from the university into schools to carry out scientific experiments with the kids. So far, we have reached over 10,000 children and 1,000 teachers. We "adopt" schools for a period of three years, and over that time students involved in the program achieve a 30 percent increase in their standardized test scores in science and math. Those scores stay high even after we leave – so we know we've had a long-term impact. We have also seen a number of volunteers decide to go into science education as a result of the experience, so it's had benefits all round.
There is a lot of research indicating that middle school is the point at which women and underrepresented minorities decide against science as a career. So we have added a middle school outreach program and a high school mentoring program.
Showing students that science is an exciting career is important when it comes to filling currently vacant STEM roles – and in fortifying our economy.
Why did you start the initiative?
It was an interesting confluence. When I was teaching general undergraduate chemistry, I found myself talking to a student who didn't know how to balance an algebraic equation – middle school math. That same month, I visited my daughter's elementary school classroom as a helper, and found that although the students were taught basic math, they struggled to apply it. I realized that the school needed to fortify their science and math, and that's where this program got started. A year later, I took the program into inner-city Columbus, where it's had a major impact. People from inner city schools across the country visit us and go on to model some of our programs in their areas.
Why are such programs important?
In the USA, we don't have enough science and engineering majors to support our growing STEM sector, and I think that's true in most countries. Showing students that science is an exciting career is not only important when it comes to filling currently vacant STEM roles – but also, ultimately, in fortifying our economy. Another issue, especially in inner-city USA, is that many underrepresented minorities don't consider college as an option – let alone a career in STEM.
It must also be very rewarding...
It's incredible to see how excited the kids are when they see our vans pull up at their school – they are so enthusiastic about the science they're doing. Elementary school kids are some of the best scientists I have ever seen. When I talk to them after the experiments, I often marvel at the wonderful questions they ask, and wonder why my college students aren't as inquisitive as these young kids! We are now starting to see some of the minority students who we worked with in Columbus city schools volunteering in our program at OSU, and helping the next generation move into college – that's very rewarding to see.
What advice would you give to analytical scientists who want to be better mentors?
If the field of analytical chemistry is to blossom, I think we need to support each other. I worry that the field is not as strong as it needs to be, and I would like other analytical chemists to consider mentoring junior faculty and recruiting more students into this vibrant field.
Making Every Encounter Count
Helping people to engage with chemistry is key to boosting public perception of its importance.
With Dayna Mason, Education Coordinator at the Royal Society of Chemistry, UK.
Science outreach is increasingly important. The number of people applying to chemistry degrees in the UK is falling, and recent report discovered that – even from the age of ten – pupils start thinking that science is not for them (1). It's not that they don't enjoy studying it, but they don't see science as a career path.
Perhaps even worse, a RSC report (http://RSC.li/PAC) discovered that, in the UK at least, the public barely engage with chemistry at all. This void leaves chemistry vulnerable to stereotypes and misunderstanding. People generally recognise the value of chemistry but they don't have tangible examples of chemistry in action and they don't feel informed or confident about the subject. Additionally, most people associate chemists with pharmacists and are not aware of the wide range of industries that chemists work in. But there's a lot we can do together to change this.
Encouragingly, the "Science for All" work performed by the UK's Department of Business Innovation and Skills (BIS) shows that people do want to know more about chemistry now than they used to, but that they feel less informed than in the past. By having open conversations with people about what they do, chemists can make it more accessible.
From the age of ten, pupils start thinking that science is not for them.
Teaching teachers
Four days a week, I work for the Royal Society of Chemistry (RSC) as one of the Education Coordinators (ECs) in Wales. The fifth day, I specifically work for the School of Chemistry at Cardiff University in outreach and engagement.
In my RSC role, I help teachers teach chemistry more effectively and support engagement with chemical sciences across the whole region. Working with teachers gets more "bang for your buck" since each teacher can reach hundreds of children. In my university role, we work with teachers and with students; Cardiff University delivered "Spectroscopy in a Suitcase" workshops until last year (a scheme previously covered in this very magazine [tas.txp.to/1116/suitcase]). I also supervise some final year Bachelor of Chemistry students running workshops in schools. Much of the work I do at the university is about helping undergrads and postgrads gain the skills to do outreach; for example, to deliver workshops or to run activities at public events.
When I have my RSC hat on, I help teachers find free resources (like those on our website), and demonstrate activities; for example, I recently ran a "DIY Chemistry in the Classroom" workshop which made use of things you could buy from the supermarket. We dyed a cotton sheet yellow using turmeric, and turned it red by painting on it with bicarb – a nice way of looking at acids and alkalis. We also did some of the experiments from the RSC website; for example, investigating the absorption of water in disposable versus cloth nappies.
Beyond these workshops, our website – Learn Chemistry (www.rsc.org/Learn-Chemistry) – is a one-stop shop for chemistry teaching resources. The RSC also has a grant scheme called the Outreach Fund, which can offer up to £10,000 for outreach projects for schools or the public.
My personal driver? Helping people! Whether it's a school audience, teachers, RSC members, or the general public – I like being there to help them to understand something, or to see something in a different light. I really enjoy watching other people being thrilled by science. Another big motivator is giving people the confidence to do outreach – and ensuring that their activities are clear, engaging and inspiring. When it goes well, they come back buzzing!
By having open conversations with people about what they do, chemists can make it more accessible.
Keeping it real
The RSC has put together a Communication Toolkit covering seven key principles; the first one is that every encounter counts. It's important for chemists to get involved, and we have 50,000 members who could make a massive difference.
You don't necessarily have to work in schools, but you can help overthrow stereotypes about chemists and chemistry. Start small, with the conversations you have in everyday life – tell people what excites you about your work. Why is it important? Keep it simple. Last year we handed out glo-sticks during Cardiff's Pride Cymru event and talked to people about the chemistry of the glo-stick. Even short interactions like these can get people thinking about the chemistry all around us.
Charting a Course
The EACH Erasmus Mundus Master's program coordinated by the University of Tartu is just one example of an innovative, future-facing analytical chemistry graduate course designed to prepare students for a fulfilling STEM career. Here we speak to the program's Director, Ivo Leito, to find out how collaboration with partner universities benefits students, and – crucially – also helps meet the needs of society.
With Ivo Leito, Professor of Analytical Chemistry, University of Tartu, Estonia.
The Excellence in Analytical Chemistry (EACH) program has a long history. Originally, our analytical chemistry group here at the University of Tartu created a study program called Applied Measurement Science, which embraced both analytical chemistry and chemical measurements, as well as physical measurements and calibrations, and metrology. Later, we sought out partners with complementary competencies in other European countries to create an Erasmus Mundus Joint Master's Degree – a prestigious international study program. The four partners – Tartu, The University of Uppsala, The University of Claude Bernard Lyon 1 and Åbo Akademi – each bring something unique to the table.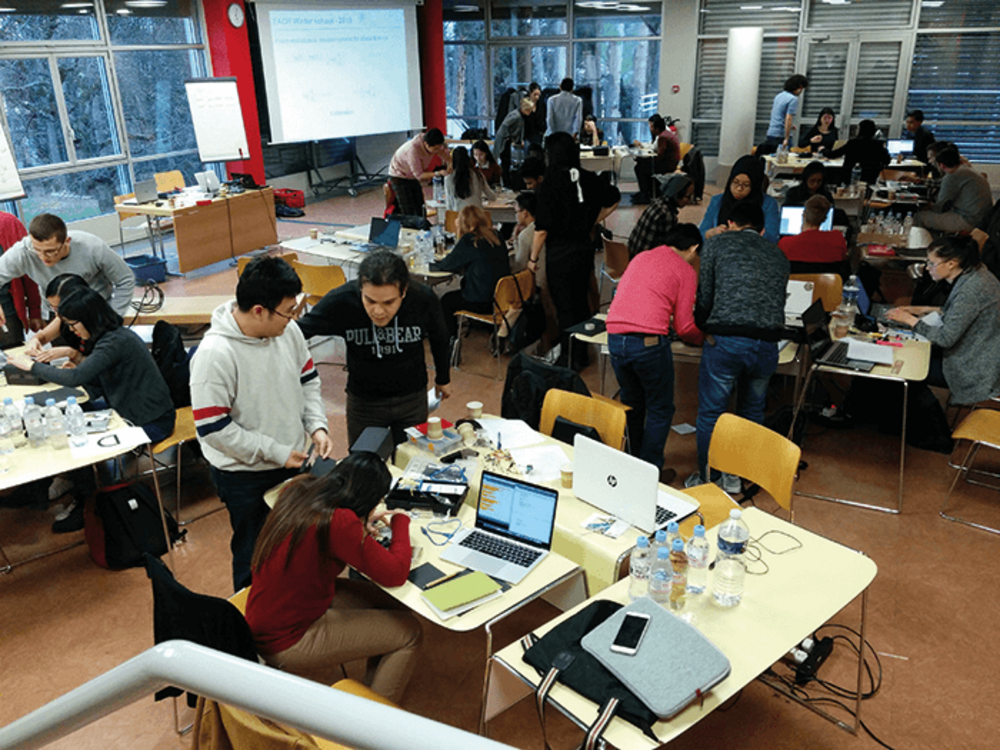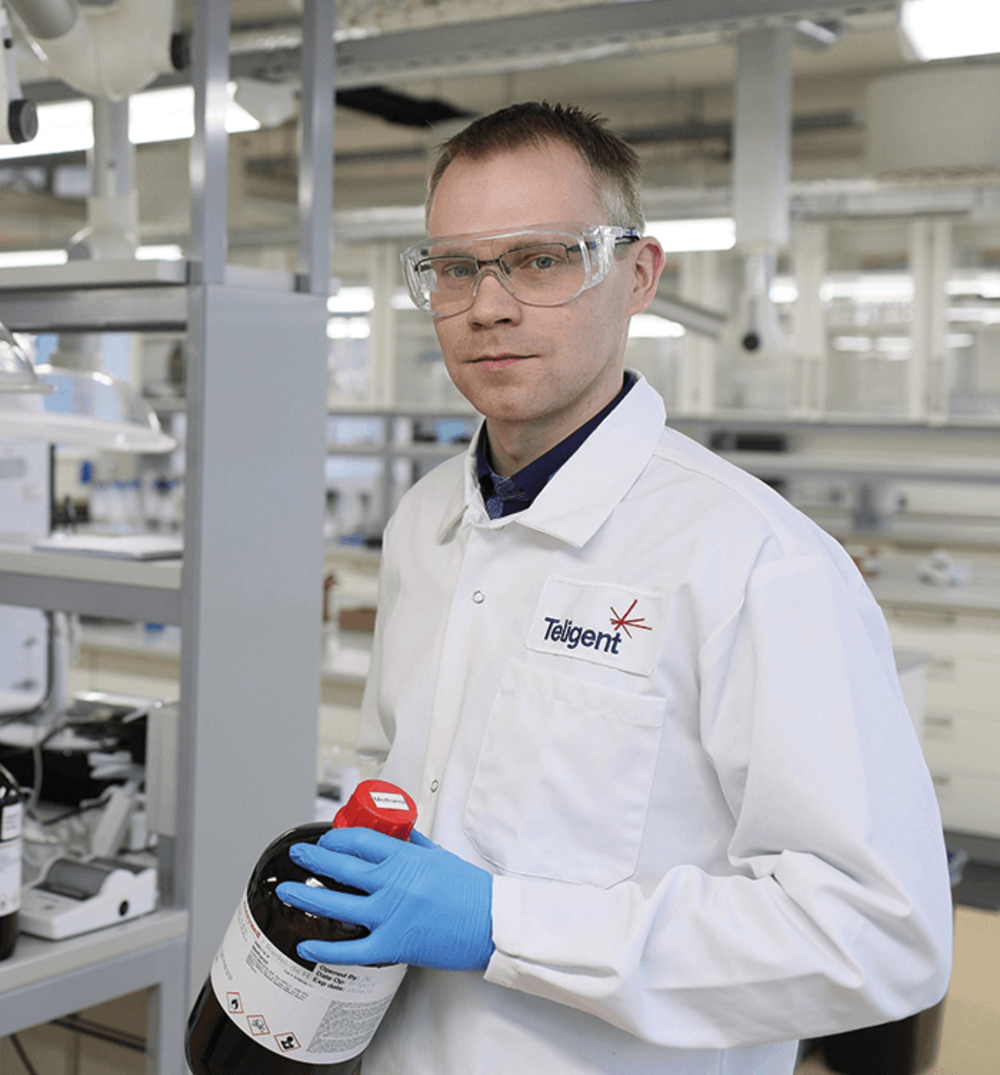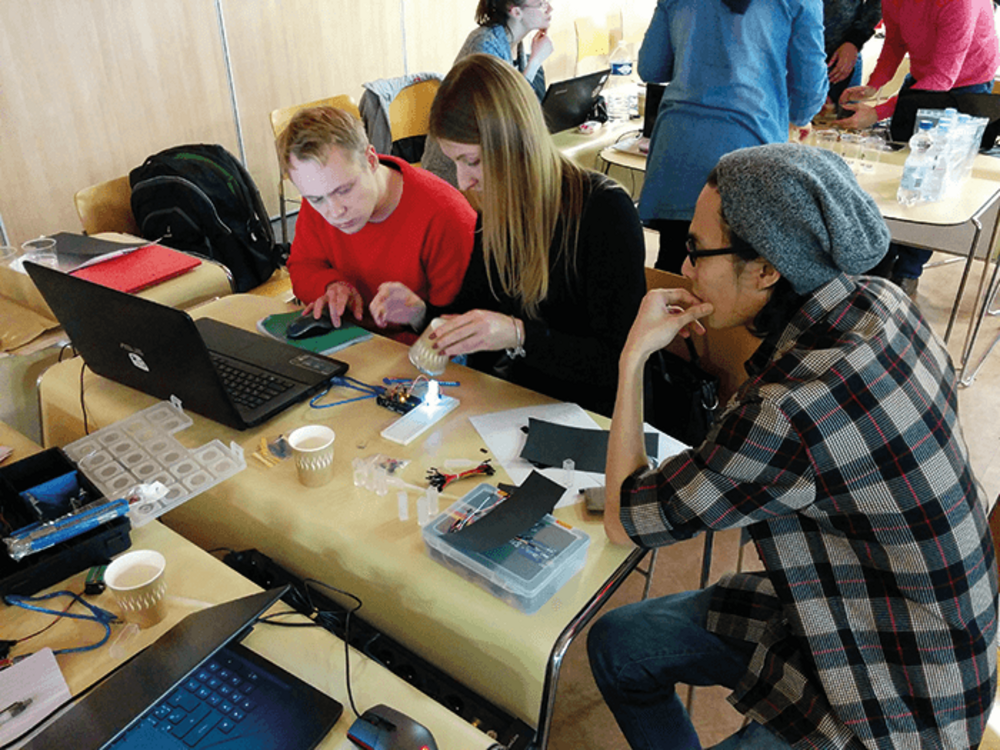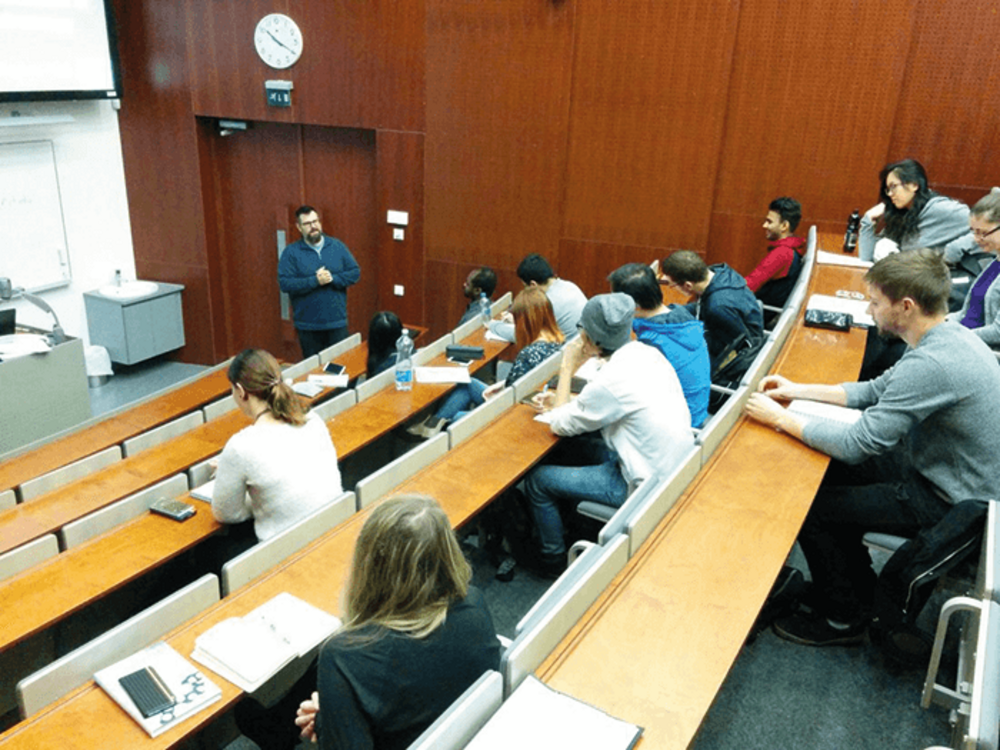 Each track addresses an area of importance, where a lot of progress is being made in the contemporary analytical chemistry world.
On track
At Tartu, we cover general analytical chemistry and the metrological and socioeconomic aspects of analytical science. This is covered in the first "bridging" year, when we make sure all the students have a good understanding of the fundamentals of analytical chemistry. Each student takes a socioeconomic module, which offers the chance to learn the language of their second-year university, plus courses covering measurement and the law, economics and the environment, which put analytical activities in a societal context. There are also courses that give them a grounding in data handling and statistics, as well as optional courses, a practical placement and electives.
Year Two is a specialization year, which can take place in one of the three remaining universities, and this is where the very specific strengths and key competencies of those universities come into play: Uppsala is very strong in organic and biomedical analytical chemistry; Åbo Akademi in modern analytical devices and miniaturization; and Lyon in process control and analytical chemistry applications within industry. Each track addresses an area of importance, where a lot of progress is being made in the contemporary analytical chemistry world.
We have many applicants but, sadly, only a limited number of EU-funded scholarships. There are students from all over the world. The regions with the largest numbers of students are Southeast Asia and the Balkan region.
Two-way street
We are proud of the quality of the analytical education we provide. We reassess regularly, to make sure the course reflects the needs of the analytical chemistry field and equips the students for the future. We constantly collect and analyze student feedback, and make changes in response. Right now, we are in the process of buying a dedicated LC-MS instrument, purely for the student lab, which will allow us to reshape the introductory lab course.
Every semester (usually every two or three weeks), we have at least one small guest lecture course by visiting scholars. It's an open call – anyone on the planet can submit an application to participate in EACH as a visiting scholar and present a short course. We have had a real variety of guests, including speakers from industry and academia, and from all around the world. It's a great way to broaden our students' horizons.
The practical placement at the end of the first year is mandatory. Such placements/internships are very beneficial for the students; it's good for them to gain experience in the world of work as early as possible. But finding placement possibilities is one of the most challenging parts of the program for me as the director. Companies can be reluctant to take part – often because staff don't have time to supervise, but also, because the students as a rule are not fluent in the local language. But there is a lot to be gained from the internships from a company's point of view – for example, trainees can undertake non-standard developments and investigations, problem-solving, and so on, for which the staff don't have time.
A 'golden era'?
Analytical chemistry is becoming more and more important, and has an increasingly strong position at universities. In Europe, there is more demand for analytical chemists than higher education can supply, and we are keen to expand our program. We are working towards providing more lab experience, and a greater variety of industry placements. At the second-year universities, there is ongoing debate on the development of interesting research topics for Master's theses. Already, important scientific results have come out of those projects (1)(2)(3).
The American Chemical Society recently did a survey on the top ten trends driving science/contemporary research (4) – and they concluded that we are living in a 'golden era' of measurement science. We believe that to be true, and we are committed to providing an education that will help students to excel in their future careers.
Subscribe to The Analytical Scientist Newsletters
King's College London, "Aspires 2" (2017). Available at: bit.ly/2oP7JTR. [Last accessed April 3 2018]
H Liu et al., "Is vacuum ultraviolet detector a concentration of a mass dependent detector?" Journal Chrom A, 1530, 171–175 (2017).
R Neupane et al., "Effect of mobile phase composition on the analysis of aggregates of antibody drug candidates (ADCs) using size exclusion chromatography", Anal. Methods, 10 938–941 (2018).
ACS Axial, "Discover the top ten trends in science" (2017). Available at: bit.ly/2q1q4P1. [Accessed April 3, 2018].
About the Authors
Susan Olesik
---
Ivo Leito
---
Dayna Mason