Business & Education
Business,
Education
The Hidden "Me" in Team
As we prepare to celebrate 100 issues of The Analytical Scientist, we recognize that we couldn't have done it without you. "Me?" you ask. Yes, you.
Rich Whitworth, James Strachan, Frank van Geel, Lauren Robertson | | Opinion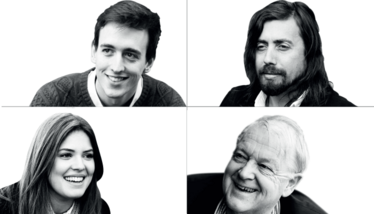 Some of us – and hopefully a good many of you – can remember Issue #01 of The Analytical Scientist...
Thank you to the pioneering contributors and interviewees in our inaugural issue: Samuel Kounaves, Ian Jardine, Caroline West, Luigi Mondello, Peter Tranchida, Norman Dovichi, Amanda Hummon, Barbara Bojko, Janusz Pawliszyn, Alun Cole, Liz Woolfenden, Marco Koenen, Eric Yeatman, Terry Berger, Razi Imam, Hans Versnel, Willem van Raalte, and Fasha Mahjoor.
And thank you to our first commercial partners: AkzoNobel, Tosoh, Thermo (Fisher) Scientific, Shimadzu, Leco, Markes International, HPLC (2013!), Pittcon (2013!), and PSS.
January 2013 seems like a very long time ago now – possibly because some of us have been intimately involved in the 98 issues of The Analytical Scientist that followed. Apologies, but we don't have the space to name all those who contributed editorially or commercially to issues 2–98 – but our eternal thanks is yours.
We launched The Analytical Scientist with a bold mission: to record, scrutinize, and celebrate all endeavors in the analytical sciences. And we've been doing it ever since. How? By listening to as many of you as possible; by seeking out the opinions of (vocal) leaders in the field; by keeping our ears to the ground for the latest challenges; and by keeping our eyes open to the future. Having dedicated over 5000 pages to a very special bunch of scientists, we can honestly say that we could not have done it without you.
And so, if Rich Whitworth ever states (undoubtedly, tongue in cheek): "It was all me" – you have our permission to knowingly smile or tut-tut. Equally, as you become familiar with a new face at The Analytical Scientist – a big welcome to Editor James Strachan – you can rest assured that it's not all him either.
Next month, we look forward to welcoming everyone to our 100th issue, which we hope will be a true celebration of analytical scientists everywhere. In particular, we'll pay tribute to 100 individuals in The Power List – all of whom would say, if asked, that they could not have done it alone, before genuinely acknowledging the great efforts of their own excellent teams.
And so, though we can unequivocally agree that there is no "I" in team, there are plenty of you(s).
Best wishes,
Team TAS!
Receive content, products, events as well as relevant industry updates from The Analytical Scientist and its sponsors.
---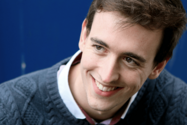 ---
---