Business & Education
Education,
Professional Development
The Power List Slam: Spotlight on the Future
As part of our 100th issue celebrations, we invited a handful of early career researchers to tell us what they're working on, why they're passionate about analytical science, and whether they have a "grand plan" for their careers. Join us – as we celebrate the potential Power Listers of the future.
James Strachan, Lauren Robertson |
Adam M.A. Simpson
PhD Candidate, Mitch Lab, Civil & Environmental Engineering, Stanford University, USA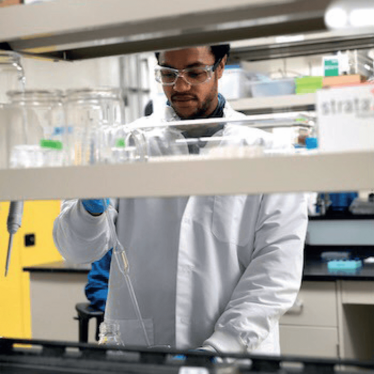 The elevator pitch… Food disinfection is necessary to help prevent food-borne pathogenic outbreaks. However, many chemicals used during food disinfection, such as chlorine, can react with internal biomolecules and biopolymers in the foods (for example, proteins, lipids, carbohydrates, vitamins, and pigments). These transformation products are covalently bonded inside of foods and are only liberated in consumers during digestion. Research on F-DBPs is very young – but, based on my findings, the transformation products are toxic.
The "grand plan"... I hope to continue my research as a tenure-track assistant professor at an R1 institution. I'm mostly excited to develop young researchers and see them thrive in any career direction they want to pursue. I also have a strong interest in Science Communication: I have a YouTube channel (titled: "Adam MA Simpson") where I aim to humanize academia with a focus on STEM higher education. As a Jamaican-American Dual Citizen of mostly African descent, I also often feature underrepresented minorities in Academia, where they talk about their road to academia, how their research impacts society, and common misconceptions they'd like to dispel. The aim is to show the public that there is a space in STEM for everyone. In the long run, I'd like to produce a talk show where I can help scientists answer questions from everyday people and pop-culture icons.
Alba Alvarez-Martin
Postdoctoral researcher, AXIS Research Group, NANOlab Center of Excellence, Department of Physics, University of Antwerp, Belgium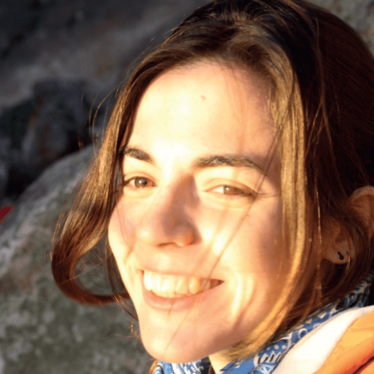 The elevator pitch… My father is a sculptor, so I grew up surrounded by all kinds of materials (wood, metal, paints, varnishes, and so on). From a very young age, I learned to appreciate the immense work that goes into both the creation and preservation of a piece of art. While seeing my dad deal with problems associated with the yellowing of coatings, the loss of consistency or cracking, an obsession started to grow in my head: how can I contribute to maintaining the beauty of art? I did not inherit any artistic skills, but I have focused my scientific career on understanding the chemical interactions associated with the degradation of museum artifacts. Today, I study the degradation of historical organic pigments that have been used by painters such as Van Gogh, Gauguin, or Rembrandt. These complex pigments are metal-dye clusters that change their conformation over time. With ESI-Orbitrap, we can detect those small changes over the lifetime of a painting. In addition, these clusters can interact with other components in oil paint, leading to the gradual loss in vibrancy of the original color. These chemical changes can be monitored by using a combination of spectroscopic and high resolution-MS techniques. The ground-breaking aspect of the project is the unique approach of using micro-destructive techniques to drastically improve our understanding of the molecular fragmentation pathways of organic pigments and to expose their triggers.
Bren Mark B. Felisilda
Postdoctoral Fellow, Institute of Physical Chemistry, Polish Academy of Sciences, Warsaw, Poland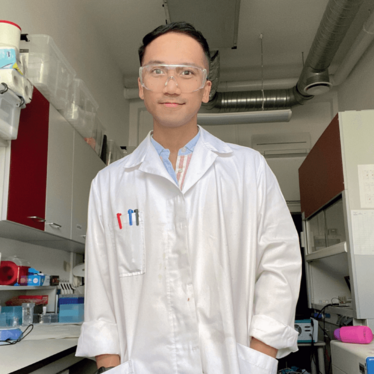 The elevator pitch… Society's increasing need to transition into a sustainable future requires an energy sector dominated by renewables – especially for energy conversion and storage. At the heart of these developments are breakthroughs in materials design and synthesis. Conducting polymers are a known material for such applications, but the use of additives, such as surfactants, in manufacturing changes their properties, leading to decreased performance. My research aims to explore the use of the electrochemistry at soft polarized interfaces as a disruptive platform technology to enable controlled interfacial electrosynthesis without the need for additives. Exploring the use of "greener" alternatives, like Fenton's reagent, as polymer oxidant will also combine the advantages of "green" chemistry and interfacial electropolymerization.
The "grand plan"... As a first-generation scientist and coming from a minority background, I know first-hand the struggles of having limited resources and not having someone to look up to in my chosen field. However, all of these did not stop me from trying to achieve my dreams and, hopefully, I can be that "someone" for any aspiring scientists from the "barrios."
Georgia May Sinclair
PhD Candidate at RMIT University, Victoria, Australia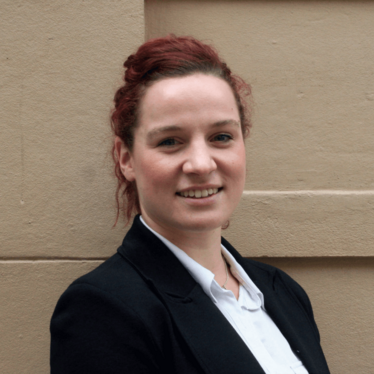 The elevator pitch… There are over 4700 man-made compounds in the environment right now, including poly- and perfluoroalkyl substances (PFAS). We know the dose makes the poison, but we don't know what impact PFAS are having on ecosystems at the concentrations they are being detected – little is known about the effects of PFAS, especially the long-term biochemical effects on organisms. I want to determine the effect of PFAS on aquatic organisms, using metabolomics. I want to contribute to the development of molecular markers for PFAS exposure to aid in the development of environmental PFAS regulations that are effective in fully protecting the environment.
The "grand plan"... I aim to continue in environmental toxicology research and to contribute to understanding the overall effects of contamination in our wetlands and our terrestrial systems using analytical science. I want to contribute to policy and guideline regulations to protect the environment from anthropogenic causes.
Srishti Joshi
Postdoctoral Research Fellow, Centre of Excellence, Biopharmaceutical Technology, Indian Institute of Technology, Delhi, India
The elevator pitch… My research domain is the "analytical characterization of biopharmaceuticals," with a focus on characterization of critical quality attributes. The in-built quality of these products is a result of precisely controlled processes that result in structurally homogeneous products. Analytical characterization is essential for process control, as well as for evaluating the eventual outcome of the bioprocess (i.e. the drug product). The unambiguous evidence gathered for structural integrity or similarity from these exercises forms the bedrock for regulatory approval of these products. Therefore, a well-designed analytical characterization platform is critical to manufacturing safe and efficacious biodrugs. My research involves using multiple chromatographic and spectroscopic techniques towards development of precise, accurate, robust, and affordable analysis for biotherapeutics.
Max Edney
Postgraduate Research Student, Low Carbon Energy and Technologies (LCERT), The University of Nottingham, UK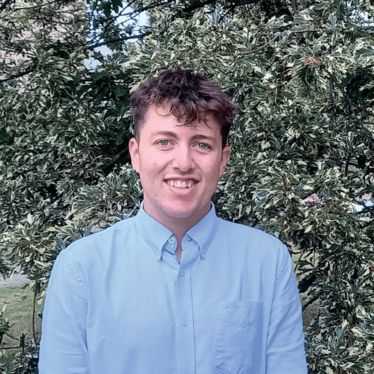 The "why"... I enjoy the multidisciplinary nature of analytical science. There are so many research teams that will, at some point, need an analytical scientist to help answer their really important questions. My days are incredibly varied as I get to collaborate on projects across a vast array of fields – one day I am looking at petroleum fractions and the next single cells or skin tissue. This means I am always learning about new areas and being exposed to cutting edge science.
The elevator pitch… We are investigating ways to prevent the formation of insoluble fuel deposits in internal combustion engines. Deposits are prolific and lead to significantly higher levels of vehicle emissions, especially particulates. They are also tricky to analyze, so we are using state-of-the art MS techniques (mainly using 3D OrbiSIMS) to tell us what's in our samples and where the key chemical species are located. We collaborate with Innospec, a specialty chemical company with manufacturing and research centers across the world. They use our crucial data to develop new chemical additives to clean engines by removing deposits – and that means our work has a real-world impact and will help to reduce vehicle emissions and improve global air quality levels.
Shimon Atunde
PhD Student, Department of Cardiovascular Sciences, University of Leicester, UK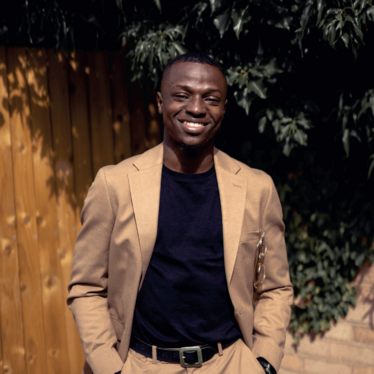 The "why"... Why not! Today, the lack of precision in diagnosis and the prognosis of many diseases is rather alarming. I believe analytical science can play a crucial role in providing answers to these challenges.
The elevator pitch… My research uses MS to identify and quantify novel biomarkers for heart failure (HF). In the UK, 450 people die every day from a heart or circulatory disease and we have a very limited number of biomarkers that can predict HF risk with a high degree of sensitivity and specificity. I aim to contribute novel biomarkers for HF to this list and in doing so improve HF prognosis both here in the UK and worldwide.
The "grand plan"... I don't have a "grand plan." I hope that one day, I can look back on my thesis and find that some of the potential biomarkers I have looked at are helping reduce the number of deaths from HF across the world.
James Swift
Postgraduate Doctoral Researcher, Centre for Analytical Science, Department of Chemistry, Loughborough University, UK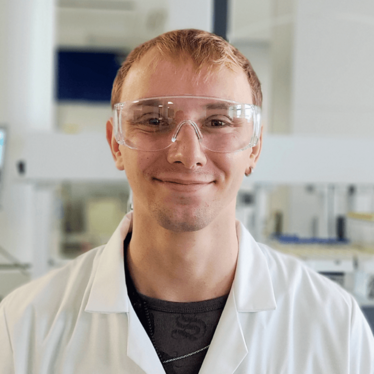 The "why"... The thing that draws me most to analytical chemistry is being given the chance to push limits of detection further, to develop new ways of performing measurements, and to prototype new sampling methods to analyze increasingly varied samples.
The elevator pitch… My work involves analyzing the headspace to non-destructively determine volatiles on equipment that is inexpensive and readily portable. I'm also coupling this with machine learning in the form of artificial neural networks in the pursuit of saving researchers time on data analysis.
The "grand plan"... My goal for the moment is to continue with and finish my PhD. I'd like to carry on and do a postdoc to apply machine learning to more analytical techniques – hopefully including analysis of volatiles. I'd very much like to stay in academia as a lecturer, but whether I do a detour through industry first, I'm not sure.
Imari Walker
PhD Candidate, Duke University Pratt School of Engineering, USA
The "why"... Analytical science, and in particular environmental analytical chemistry, is a powerful tool for providing information on the chemicals we interact with but cannot see at extremely low levels. This work is so important because even at low concentrations, some chemicals can be harmful to either human health or the quality of the environment. Also, some chemicals aren't even known to exist until we work to identify and quantify them with these instruments.
The elevator pitch... I investigate – specifically within aquatic environments – the fate, occurrence, and transformation of chemicals associated with plastic that are of possible concern to human health and the environment. In particular, one aspect of my work focuses on identifying the release of endocrine-disrupting chemicals like Bisphenol A (BPA) into simulated seabird stomach digests.
The "grand plan"... My plan is to continue to serve my community by using the information that environmental analytical chemistry provides on water quality to help folks make informed personal and policy-based decisions. What that role looks like over my career will likely evolve with time – and that is the truly exciting part of it all!
Receive content, products, events as well as relevant industry updates from The Analytical Scientist and its sponsors.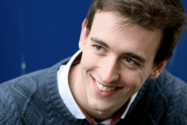 ---