Business & Education
Business,
Education
Towards an Open Access Future
If we all embrace Open Access, the research community will be better able to tackle pandemics, climate change, resource issues, and more. The most pressing question: How do we get there?
Sara Bosshart | | Longer Read
sponsored by The Royal Society of Chemistry
Open access (OA) keeps me up at night. Not the why, or the what, but the how. With the advantages of OA for research so clear now – especially in the midst of a global pandemic – the real question is how we – as researchers, publishers, societies, and institutions – can get there. How can we co-create the new open research environment we need while preserving integral aspects of the current ecosystem?
As the new Head of Open Access Journals at the Royal Society of Chemistry, these questions form the very core of my role and responsibilities. I'm tasked – in collaboration with my colleagues – with figuring out how we can sustainably transition our successful publishing business that, for decades, has relied on subscriptions to a model that will support OA for the more than 37,000 articles we publish annually.
Luckily, the RSC is no stranger to OA innovation. In 2012, we launched our "Gold for Gold" initiative (1) – a program unlike any other at the time. Put simply, it granted institutions subscribing to the full package of RSC journals credits that they could apply towards OA publication. The program equated to the RSC donating over £1 million worth of gold OA-article publishing fees to the UK research community and over £5 million worth of vouchers to researchers globally. We were also one of the first publishers to negotiate "read and publish" agreements (a term we coined), which transferred the onus of payment for OA from the author to the institution.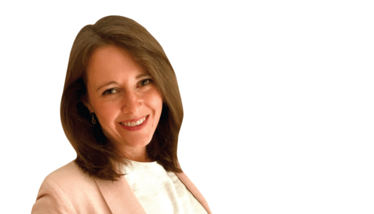 Today we're setting our sights even further – figuring out if, when, and how we want to make all of the important chemistry-related research we publish OA. It's clear that OA is the future; embracing OA is the only way we will accelerate the pace of research to help us solve the many pressing global issues of today and tomorrow. As a society, our mission is to help chemists to make the world a better place and there's no better way to do this than by making research outputs freely available.
Equally important in our transition to OA is continuing to ensure OA is a viable option for all of our authors worldwide. And means engaging with our communities globally to find OA solutions that work for local research ecosystems — both those with the funds to cover article payment charges and those without. Luckily, although most of the current OA models focus on per-article author payments, there are multiple new models emerging, such as "Subscribe to Open" (2) and PLOS' Community Action Publishing (3) that seek to move away from per-article charges and instead build on existing library budgets to support OA.
We'll need to figure out what we want the future open research landscape to look like – and then work together to get there.
Essentially, as we move further towards an OA future, we are going to need to be creative and open to engaging with emerging OA models. We'll need to adapt them to different regional requirements and emerging trends not only with Open Access but with Open Science and infrastructure developments generally.We won't be able to do this alone or in isolation – we'll need the support of our community, authors, members, and partner institutions. We'll need to figure out what we want the future open research landscape to look like – and then work together to get there.
In many ways, as a society, we're uniquely placed to do this – we have an active and invested global community. On the other hand, we also have the extra responsibility to get this right from a financial point of view so that we can continue to support our members and chemists generally – from education, to funding, to resources, and so on.
These are exciting times and, though I may not get much sleep, I'm looking forward to being a part of the OA future we'll be shaping at the RSC; an open future that's better placed to tackle pandemics, climate change, resource issues… you name it.
Receive content, products, events as well as relevant industry updates from The Analytical Scientist and its sponsors.
RSC, "RSC Gold for Gold Goes Global" (2012). Available at: https://rsc.li/3Eudv3t
STO, Subscribe to Open" (2021). Available at: https://bit.ly/3hGJVOf
PLOS, "Community Action Publishing" (2021). Available at: https://bit.ly/2VPOT3B