Business & Education
Education
Will You Play Upon This HPLC?
Are new analytical "instruments" becoming more like smart phones?
James Strachan | | Opinion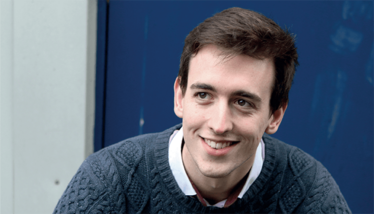 If you were to hand me a guitar, I'd happily pluck the strings and make some noise, but I couldn't command them to any utterance of harmony – as Shakespeare put it. Similarly, I could push a few buttons on a HPLC – perhaps even get it to run – but extracting information is another matter entirely. But the first time I used an iPhone, I quickly figured out how to make calls, browse the internet, or stream a movie. And that's why HPLC systems (and not iPhones) are referred to as "instruments" – a true master can extract a magnum opus, and there's a certain level of expertise required to use them at all. But for how long?

I recently asked a number of people from our 2022 Power List for an opinion with which the rest of the field might disagree. Michael Marty, Associate Professor, Department of Chemistry and Biochemistry, University of Arizona, USA, discussed the offense often caused when analytical instruments are referred to as machines. "My controversial opinion is that I don't really care," he said. "I'd be confused if you called a guitar a machine, but I wouldn't correct you for calling an HPLC a machine." I wondered whether Micheal's point is reflective of a wider trend. Namely, are analytical "instruments" becoming less like guitars and more like iPhones – "smart devices" that any novice can pick up and play? And if so, where does that leave the analytical scientist?

Admittedly, this trend is not new – and there are certain advantages to opening up analytical techniques to many more researchers, with sensors and portable devices. But there's a big gap between the cutting edge and the truly accessible – and this middle ground must not become an open but confused playing field.

Education is key. But as Gert Desmet and Deirdre Cabooter discuss here, some universities are in danger of focusing too heavily on chromatography application at the expense of chromatography fundamentals. Could this leave students ill-equipped to tackle new problems, to adopt the latest tools and techniques, or to become instrument innovators in their own right?

If this year's Innovation Awards (see here) are anything to go by, the cutting (or bleeding) edge will always deliver exciting but, almost by definition, less mature instruments and technologies. Will the next generation of analytical scientists have the skills and knowledge to apply – and, perhaps more importantly, critically assess – these new tools?

One thing's for certain, I couldn't command any of this year's Innovation Award winners to any utterance of harmony – so we are firmly in instrument territory!
Receive content, products, events as well as relevant industry updates from The Analytical Scientist and its sponsors.