Fields & Applications
Metabolomics & Lipidomics,
Data Analysis,
Liquid Chromatography,
Mass Spectrometry
ASD: Precision Medicine Powered by Metabolomics
Could a more detailed understanding of the metabolome lead to personalized treatments for autism spectrum disorder?
Jessica Allerton | | 2 min read | Interview
Given autism spectrum disorder's (ASD) complex interplay of genetic and environmental risk factors, a team of researchers from Brigham and Women's Hospital and Harvard Medical School in Boston, USA, wondered if the metabolome would reflect changes in pathways, providing a better understanding of ASD. To start testing their hypothesis, they classified individuals with ASD into groups based on relevant clinical and diagnostic characteristics, before exploring the differences between phenotypically-derived subgroups in terms of their plasma metabolomic profile (1).

We spoke with co-authors Rachel Kelly, Assistant Professor of Medicine at Brigham and Women's Hospital, and Nicole Prince, Postdoctoral Research Fellow at Harvard Medical School and Brigham and Women's Hospital, to find out more.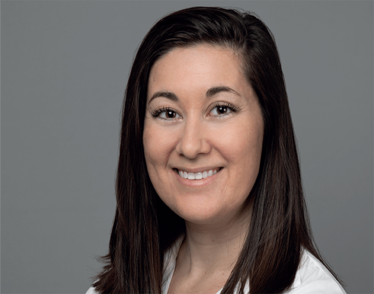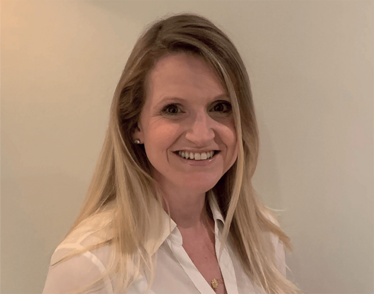 Please briefly describe your method…

We collected information on individuals with ASD ages 4–17 years old from Simons Simplex Collection (SSC) and performed an analysis to divide them into three different groups based on their characteristics – group 1 expressed fewer maladaptive behaviors, group 2 showed the most challenges across all domains, and group 3 exhibited maladaptive behaviors with co-occuring conditions and the highest IQ scores. Metabolomic profiling was performed by a company called Metabolon, through ultra-high performance liquid chromatography-mass spectrometry/MS (UPLC-MS/MS).
What were your main findings?

The 862 children in group 1 showcased decreased levels of lipid metabolites and increased levels of amino acids and nucleotides. In group 2, all 631 individuals had abnormal metabolism of membrane lipids and an increased production of lipid oxidation products. Finally, the 508 children in group 3 showed increased levels of sphingolipid metabolites and fatty acid byproducts in their metabolism.

Overall, these findings indicate distinct metabolic patterns between phenotypic subgroups – providing new information about the underlying biology that gives rise to diverse ASD traits. These identified pathways may represent important targets for more personalized medicine approaches to alleviate the burden of symptoms.
What were the key limitations of the study?

Our primary limitation was that our analyses were based on a population who were selected to exclude children with some of the most severe ASD symptomologies. For example, the Simons Simplex Collection (SSC) excluded individuals with a nonverbal mental age below 18 months, those with presence of severe neurological deficits, or those with genetic evidence of Fragile X or Down syndromes. Furthermore, the population was predominantly White males. Replication of these findings in more diverse populations is necessary to determine the generalizability of these findings to a broader range of children with ASD.
What's next?

We are excited to continue to work with the wonderful team at the Simons Foundation Autism Research Initiative (SFARI), who developed the SSC, to continue to improve our understanding of this common condition through metabolomics. We are particularly excited to leverage their immense resources to integrate genetic information into our analyses – particularly exploring the relative contribution of genetics and the environment to our phenotypically-derived subgroups as well as the metabolomic differences between them.
Receive content, products, events as well as relevant industry updates from The Analytical Scientist and its sponsors.
R S Kelly et al., Phenotypically driven subgroups of ASD display distinct metabolomic profiles (2023). DOI: 10.1016/j.bbi.2023.03.026.