Fields & Applications
Food, Beverage & Agriculture
Beverage Analysis: Just Press Go?
To fast-track beverage analysis, laboratories should explore technology that specifically addresses the pain points of routine testing
Hari Narayanan | | Opinion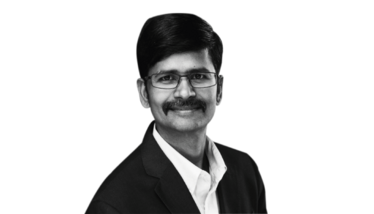 Behind every refreshing glass of craft beer, cider, fruit juice, or red wine, there is a team of skilled operators using complex beverage analysis workflows. To ensure customer satisfaction (and subsequent business profitability) there is a critical and constant need for high-quality and desired taste – at scale. Given its crucial role in guiding quality and taste, it's fair to say that beverage analysis lies at the heart of successful beer and wine production.
In fact, accurate and reproducible measurements are also needed to guide production and product release as well as to ensure that alcoholic beverages are safe for consumption. But beverage analysis also faces a number of challenges that make it difficult for laboratories to work efficiently – not least the need to analyze multiple parameters at different time points under a heavy workload.
Many characteristics are routinely monitored; in wine, for example, free and bound sulfur dioxide (a regulated allergen) must be measured alongside pH, volatile acidity, total acidity, residual sugars, residual malic acid, and other wine spoiler indicators that can affect flavor and product stability.
And analysis is not a "one and done" affair. In beer production, for example, changes that affect the later characteristics can occur at any time – some of which alter shelf life. To detect such changes, beer samples must be tested at all process stages – from feed water, malting and fermentation through to the addition of flavoring agents and bottling.
Obtaining data across numerous parameters over time requires the use of different wet chemistry methods, each of which must be calibrated and conducted by skilled operators. But, given the volume of testing, it can be difficult for labs to find staff who are sufficiently proficient at titration, HPLC, spectrophotometry, and all of the other methods required for beverage analysis. And staff shortages aren't the only issue these labs face… There are time pressures, too. The use of numerous multi-step analytical approaches means the overall process is not as fast or as automated as it could be. Indeed, traditionally-used techniques are often tedious, time-consuming, and prone to manual errors. Together with the need for enzymatic reagents and standards preparation, analysts often face workflows that are difficult to execute.
In my view, routine workflows should facilitate walkaway efficiency – you should be able to simply put the samples in, add reagents, and press go…with discrete analyzers (DAs), you can. DAs make use of unique, discrete, and disposable cuvettes to gauge multiple characteristics from a single sample, drastically reducing analysis time. Tedious and time-consuming processes are replaced by automated calibration and sample dilution, thereby reducing the risk of manual error. And each sample is analyzed in a fresh cuvette, minimizing the risk of contamination and giving laboratory staff peace of mind.
But, as with any analytical technique, there are a few drawbacks to DAs that would be remiss of me to avoid. For example, the precision and accuracy of results are highly dependent on the type of photometric setup, direct read or fusion, type of cuvette (single time disposable or reusable), and rinse cycle between measurements. To ensure accurate analysis time after time, operators must therefore be trained to complete this all-important step. This could be more challenging for microbreweries and small wineries, which can face more resource-centric challenges than their larger counterparts. What's more, some DAs are optimized for use with proprietary reagents, which can limit the possible applications using inhouse or third-party reagents, making careful instrument selection key.
For beer and wine producers, having confidence in analytical results is critical to delivering delicious, high-quality beverages for consumers to enjoy. Behind the scenes, laboratories continue to navigate an array of challenges in their quest to ensure integrity of results and support businesses in these industries. DAs offer a way to address some of the difficulties associated with current workflows, while improving reproducibility (1, 2) and reducing time invested. By implementing easy-to-use DAs and ready-to-use reagents, laboratories involved in beverage analysis can look toward a simplified, more efficient future!
Receive content, products, events as well as relevant industry updates from The Analytical Scientist and its sponsors.
X ShuFei et al., "Determination of total sugar in wine by gallery automatic discrete analyzer," J Food Saf Food Qual, 8, 4208 (2017).
X ShuFei et al, "Determination of citric acid in wine by gallery automatic discrete analyzer," J Food Saf Food Qual, 9, 5129 (2018).