Fields & Applications
Spectroscopy,
Pharma & Biopharma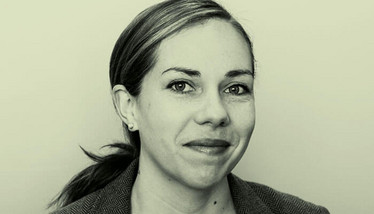 In academia, I see women who are interested in analytical chemistry, who get to a PhD or post-doc level and still encounter issues around continuing into more senior positions. I have seen numerous PhD students and postdoc colleagues become very frustrated by the inflexibility of trying to balance a family with a fast-paced research career working on fixed-term contracts. About the time I was trying to decide whether or not to do a PhD, a supervisor flatly told me, "You have to decide whether you want to do a PhD or get married and have kids." Either/or.
My mom was a physics professor and a single mom for a long time. She made me realize what is possible. Somebody without a role model may have been very easily discouraged by a comment like that. In fact, such conversations could (and do) make or break careers.
We need men and women in supervisory roles to be sensitive to these issues, and realize the impact that such comments could have on their students. It's important to have women role models as a woman scientist, but men can be fantastic and supportive role models to women as well. Aside from that one negative incident, all of my supervisors were very supportive. My PhD supervisor was crucial in my career development, taking me to international conferences and helping me to become involved in the scientific community by encouraging me to join the Society for Applied Spectroscopy.
At SciX, we hold conference sessions on women and diversity in analytical science with different women representatives – from academia, industry, government researchers, and at different career levels, speaking about their career experiences. We called the first one 'Women in Analytical Chemistry', and had an all-woman audience and speakers. We've been wondering if that's the best approach, because everyone needs to be in the discussion. Last year, we had two male panel members and a male speaker in a management position. The latter spoke of his challenges in giving career advice to women and men, and how he navigated that. To be honest, I don't know if you should give the same career advice to female and male students. You may better serve women by telling them that these issues exist and that they have to be aware of them.
The conference session has faced criticism, mostly from those saying that a scientific conference is not an appropriate place to talk about these issues and that we should 'stick to the science', but in my opinion it's exactly the right forum. That's the point of a conference: people in the field coming together to discuss relevant topics. The network that has formed from this conference session and the online Women in Spectroscopy group has been just amazing.
I do think people are becoming more aware, but we are often still in the 'old boys club' mentality. I have witnessed plenty of sexist jokes in professional settings like conferences and award ceremonies. I'm sure these aren't meant to be malicious, but there's still a general lack of thought about how something like that might affect people in the audience. Senior scientists, conference organizers, and others in positions of power should advocate for those in weaker positions who may not be able to speak up for themselves, and help build a community in which this behavior is not appreciated or acceptable. Additionally, you don't always have to pick the same old Caucasian males as plenary speakers; you can use it as an opportunity to highlight the careers of women scientists, and others who could really benefit from such an opportunity.
"We need men in analytical science to be sensitive to these issues – everyone needs to be in the discussion".
What I do and why I love it:
I am an analytical chemist, specializing in Raman spectroscopy. I love working to solve analytical challenges in terms of developing new technology and new tweaks on
established techniques.
The Top 50 Women Power List…
It's important to highlight the careers of women and what they're doing. If you look at the lists of people who receive awards, it's mostly men. The argument is that there is not a huge pool of women with successful, lengthy careers to select from. To that I would say: you need to look a little bit harder.
A piece of advice…
Find some mentors or a network of people who will be supportive. The Internet has made that less difficult for those around the globe. Join a group, do your best to make it to a conference and make some friends in the field.
Ingeborg Petterson is Postdoctoral Fellow in Chemistry at Goucher College, Baltimore, USA, specializing in Raman spectroscopy in biomedical applications. She is Membership Chair of the Society of Applied Spectroscopy, and was recognized in The Analytical Scientist's 'Top 40 Under 40' in 2014.
Receive content, products, events as well as relevant industry updates from The Analytical Scientist and its sponsors.