Fields & Applications
Liquid Chromatography,
Clinical
Breaking Boundaries with Bioanalysis
Sitting Down With… Michael Lämmerhofer, Professor of Pharmaceutical (BIO-) Analysis, Institute of Pharmaceutical Sciences, University of Tübingen, Germany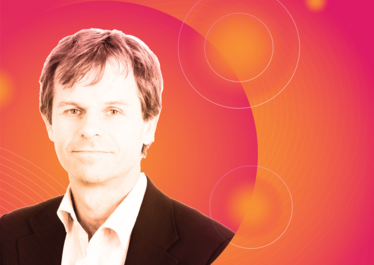 You're a noted proponent of bioanalysis. Tell us more.

It's an ever-growing field that presents a number of interesting challenges for analytical chemists. Biomolecular networks are extremely complex, dynamically regulated and difficult to understand. Too often we have a narrow focus – just a spotlight on a specific pathway or small set of molecules, but practicing a wider perspective is a major challenge. Rather than use a single technique, a complex array of approaches is required.

The clear link to clinical application makes it a fascinating field; samples are obtained from patients and we derive as much important information from them as possible. This insight can be fundamental to achieving correct diagnosis, and subsequently for delivery of the correct treatment; personalized medicine of this kind can rely on many sets of omics data, making life in this multi-disciplinary field (requiring knowledge of biochemical background and technical analytical chemistry) a serious – but exciting – challenge.
Do you find bioanalysis demanding?

It requires a particular set of skills; it's not enough to simply know how to operate an instrument – you must also understand sample preparation and handle the data produced. That can be challenging for many students. Very few tend to get much, if any, bioinformatic training during their regular studies. They must quickly acquaint themselves with these approaches during their PhD. That's crucial – many modern projects involve a considerable amount of data processing. While the "wet chemistry" portion of the project may only take a week, the resulting analysis could take many months!
How do you keep your students inspired?

I like to work with students in the lab because it's much more personable – you're open to one-to-one, in-depth discussion. My motivation is clear – I want to help talented students develop and grow. Combining my own experience with the student's skills (they are often very tech savvy) has produced some very encouraging results. When you're standing in a lecture hall, you can't have that same level of individual connection. In the lab you get to know one another, you work together, and you provide each other a source of inspiration.
How were your own experiences as a student?

My school experience certainly left a lasting impression; I attended a boarding school that was part monastery, part high-school. I learnt about the importance of discipline, which has stood me in good stead throughout my career. I found all the sciences equally fascinating, opting to pursue pharmaceutical sciences because it was so interdisciplinary. Later, I focused solely on chemistry, which appealed to me because it was so understandable and logical. I was fortunate to undertake a PhD with Wolfgang Lindner – a titan of the field – and then follow him to Vienna when he gained a qualified professorship position.
You're also particularly interested in chirality – why?

I've worked on chiral separations for much of my career, and have developed a number of chiral stationary phases. The interesting thing about chiral separation is the depth of molecular recognition and its core in the molecular creation path. How can a small molecule distinguish between stereoisomers just as a ligand recognizes a receptor? What particularly fascinates me, however, is the development of functional materials that can be modified to induce a change in selectivity.
What does the future hold for you?

Over the next five years we hope to develop complementary technologies that will allow us to carry out robust clinical-level lipidomic studies within a reasonable timeframe. It will be important to incorporate seamless data processing into those protocols in order to ensure that clinicians are appropriately supported. This will involve working with around 50 PIs – mostly from the clinic – to ensure we produce a friendly operating structure; we're aiming to automate as much of the system as possible to accelerate output. We're also hoping to share what we learn with researchers at our institution in order to foster new collaborations and developments.
And what about HPLC 2021?

Interaction with colleagues supports our work as scientists, so the cancellation of conferences amidst the pandemic is very unfortunate. Sadly, this included HPLC 2020 in San Diego. Next year, HPLC will be back (we hope), taking place in Düsseldorf, Germany (www.hplc2021-duesseldorf.com). Düsseldorf combines modern life with Rhenish tradition at the center of one of Europe's most densely populated regions – and it has great transport links, too!

We hope that many scientists will be keen to attend the meeting to present their results, exchange ideas and discuss them with colleagues. HPLC 2021 will be Europe's largest separation science-focused meeting in 2021, taking aim at MS-hyphenated techniques and their applications in fields from pharma to bioanalysis, the environment and forensics. We will spotlight hot topics, like multidimensional separations, ion-mobility MS, personalized medicine and food quality, but also more industry-centered topics, such as digitalization in the analytical lab. Besides these, traditional topics related to fundamentals of chromatography and new separation materials will also take center stage. What's more, there will also be a large exhibition in which vendors of analytical instruments and products will showcase their latest developments.

We hope many will join us… After all, the great connections you make at 2021, could well guarantee perfect peaks in the future!
Receive content, products, events as well as relevant industry updates from The Analytical Scientist and its sponsors.