Techniques & Tools
Micro/Nano-scale,
Pharma & Biopharma,
Liquid Chromatography,
Translational Science
Chip Off the Old Block
Mini-organ technologies are on the rise, but could analytical approaches hold the key to supercharging their potential?
Steven Wilson | | Opinion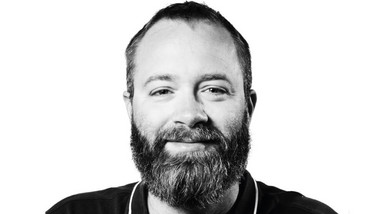 Organoids and organ-on-a-chip technologies represent two potential game-changers in the study of human biology. The former are three-dimensional tissue models derived from primary tissues, embryonic stem cells or induced pluripotent stem cells, while the latter are miniature organs that are grown in or introduced into a microfluidic device, allowing for the real-time tracking of responses to a given stimulus.

Not only are these developments conceptually exciting, but they're also emerging as important tools in drug development. Animal models are often not accurate predictors of human physiology, and so preclinical success is not necessarily indicative of subsequent success in humans, which results in anticlimactic results, lost time and wasted money. Here, organoids and organ-on-a-chip technologies serve as important complementary techniques.
I believe it's only a matter of time before we witness a union between the mini-me and the mini-LC!
If we have access to a tiny clone of a patient's own organs (a kind of "mini-me"), we can overcome the physiological disconnect of animal studies – and find ourselves with an invaluable asset to progress personalized medicine. In fact, mini-livers, mini-hearts, mini-kidneys, and even models resembling the embryonic human brain are already available to us. Efforts are also being made to monitor how these mini-organs can interact with one another, pointing towards the eventual possibility of "human-on-a-chip" systems. It may sound crazy, but these applications are very much within the reach of our capabilities.

Though organoids and organ-on-a-chip systems remain a focus in developmental biology and drug development, they are yet to be partnered with key approaches in analytical chemistry; for example, with separation science and MS. One reason for this is that mini-organ systems are still in their infancy, but it's my opinion that many mini-organ researchers simply do not know enough about the power of these approaches – and may harbor some misconceptions.

One example is that the mini-organ scientists often see LC-MS as a technique reserved for larger samples, and thus believe it would not be compatible with sub-millimeter-sized organoids. Perhaps this belief stems from the fact that some mini-organ scientists interact solely with small molecule LC-MS researchers, who are used to running samples with conventionally sized LC columns that would admittedly struggle with the small samples warranted for mini-organ studies.

I think that scientists who work with miniaturized LC systems (capillary and nano, for example) would find excellent partners in mini-organ scientists. Miniaturized LC is known for being highly compatible with limited samples… yet, with the exception of proteomics, the "mini-LC" system is avoided by many due to the inherent difficulties of working with nanoliter to microliter per minute flow rates while also trying to minimize "dead volumes" or leakages. But, considering both the increasing evidence behind mini-organ systems as tools in biomedicine and the unquestionable power of LC-MS and related techniques, I believe it's only a matter of time before we witness a union between the mini-me and the mini-LC!

I would also wager that miniaturized, online sample preparation approaches will find homes in mini-organ research, too. Take the immobilized enzyme reactor, for instance; in-tube reactors have been developed with the promise of automated analysis in proteomics for decades, but these devices have never really caught on because off-line alternatives are considered more suitable. If online proteomics of organ-on-a-chip systems were to be performed, maybe this would create space for the immobilized enzyme reactor, and see it adopted to a loving home.

It's a fantastic area of research to work in; many exciting partnerships and developments lie in wait. To facilitate this, biologists in the field of organoids and organ-on-a-chip must be shown the applicability of mini-LC for challenging samples with the potential for high-throughput and reproducibility. As in any area of science, communication and collaboration between these groups is essential for progress.
Receive content, products, events as well as relevant industry updates from The Analytical Scientist and its sponsors.