Fields & Applications
Spectroscopy,
Food, Beverage & Agriculture
Raman's Future in Food
Cicely Rathmell from Wasatch Photonics discusses how Raman spectroscopy is increasingly being applied in the food chain
Jessica Allerton | | 4 min read | Interview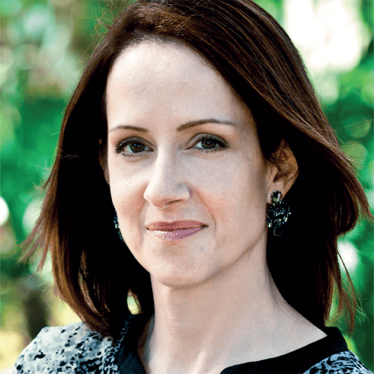 What are the main analytical challenges within the food chain?

From farm to fork, analytical techniques play an important role in the food chain – from assessing ripeness to quality control in the plant to authentication as products exchange hands on their way to market.
Early in the food chain, assessing ripeness or quantifying protein, oil content, and other important components in raw materials, such as soybeans, is important for optimizing output and reducing waste.
In the manufacturing plant, the focus is on process optimization and quality control, which may include inline monitoring of fermentation or extraction processes, or measurement of specific chemical components to assess freshness and quality. Detection of bacterial contamination is also a prime concern, as rapid discrimination between pathogenic bacteria like E. coli and harmless species can avoid costly plant shutdowns.
As products travel through the food chain, adulteration and counterfeiting become a concern, particularly for high-value items – and this is an issue that occurs more frequently than many people realize. Despite being outside the manufacturer's control, adulteration and counterfeiting can risk harm to consumers, reflecting poorly on the brand.
Why are spectroscopic methods particularly useful in food analysis?

First, optical spectroscopy techniques, such as Raman, can be deployed non-destructively with no direct contact, delivering rapid sequential measurements. Second, they can be used to detect components through packaging, which reduces waste and allows for 100 percent inspection. In short, manufacturers can uphold precise process control and quality assurance using spectroscopy.
And why is Raman spectroscopy increasingly finding its way into food and beverage quality control?

Raman spectroscopy is rising in popularity because of its ability to provide a detailed chemical fingerprint – performing similarly to FT-IR/mid-infrared spectroscopy. However, Raman spectroscopy doesn't have the same sensitivity to water and moisture content as FT-IR/mid-infrared spectroscopy, and requires little to no sample preparation. Even minor components resulting from adulteration or quality degradation can often be detected with Raman. By building up and training a chemometric model with a wide range of "good" and "bad" samples, it is possible to define a simple pass or fail to assess authenticity, purity, or safety.

The food industry is also starting to explore surface enhanced Raman spectroscopy (SERS) to detect trace contaminants, such as pesticides, mycotoxins, and bacteria. With this technique, noble metal nanoparticles or a nano-structured metal substrate is used to significantly enhance the Raman signal. It's still early days, but SERS technology has the potential to further improve food safety and quality control.
How are analytical challenges in the food industry driving technology development?

Put simply, the industry needs more compact, application-specific instrumentation for authenticity, quality, and safety testing in the field; for example, at commerce checkpoints in transit, on entry and exit of the warehouse, in storage and production facilities, and at the point of sale. The instruments must be cost effective, portable, and deliver rapid and accurate results when in the hands of unskilled users. With the significant progression of Raman instrumentation – and as chemometric data analysis continues to improve – the problems to which Raman can be applied will increase.
Are there any significant hurdles to adoption of new technology in the food and beverage industry?

Any new technology must provide two things: i) enough return on investment to fund its initial development and ii) a benefit sufficient to justify the cost-per-measurement on an ongoing basis.

One key hurdle is that significant development work is needed to use optical spectroscopy techniques in this field because of the complex composition and variability of foods; for example, to create a Raman chemometric model that is robust enough to handle a wide variety of samples, you must begin with a data set that includes as much natural variation as possible and conclude with thorough validation testing at point of use. The specific answer that will be obtained using that data must be important enough to justify the investment by an individual manufacturer, a grocery chain, or a government agency concerned with health or trade. That said, as more food-related problems are solved with Raman, the easier this process will become – and that's why research and industry partnerships in this area are critical to the growth of the field.

Another barrier is the burden of continued maintenance for chemometric models with the fluctuation of seasons and ingredient changes. Due to the low margin nature of produce, consumers are hesitant to take on this extra cost, so the burden falls to the manufacturer and the value they place on defraying the perceived risk to their brand. And that's why Raman and other spectroscopic techniques are easier to adopt for processed foods than fresh produce.
What other trends in food and beverage analysis need more attention?

Data analysis. Foods and beverages are chemically complex – and so are the resulting Raman spectra in a beautiful, information-rich way. A Raman spectrum can be used for identification or quantification when analyzed using the chemometric methods already widely applied in analytical chemistry, such as principal component analysis (PCA). But newer, more sophisticated classification methods (like those based on neural networks and AI) can take this analysis to the next level to detect subtle changes, trace contaminants, or origin. As we get better at applying these methods, our food chain will become safer and more reliable for us all.

Credit: Images sourced from Unsplash.com
Receive content, products, events as well as relevant industry updates from The Analytical Scientist and its sponsors.