Fields & Applications
Food, Beverage & Agriculture,
Forensics,
Mass Spectrometry
Spotting the Bad Apples
To all honorable athletes out there, be careful where you source your supplements – they could be laced with anabolic steroids! But fear not, because Xia Xu and her team at Zhengzhou University have developed a 2–5 fold more sensitive detection method, which she discusses here.
James Strachan | | Interview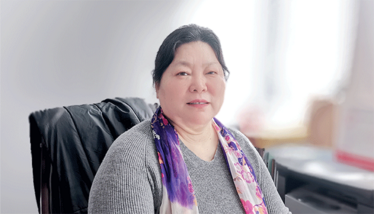 Why are people adding anabolic steroids to foods!?

Anabolic-androgenic steroids (AAS) are a class of chemical synthesis derivatives, similar to testosterone in structure and activity, and can enhance physical conditioning, including body mass and muscle strength. Banned for the first time at the 1976 Montreal Olympics, they're often abused by athletes to increase muscle quality and improve their overall performance.

Some health foods claim to have strength-enhancing properties, which are attractive to bodybuilders and athletes, but the actual effects are usually not significant. But this interest can tempt some unscrupulous manufacturers to add AAS to otherwise healthy foods to enhance their pharmacological effects – and thus increase sales. However, AAS can cause a range of adverse effects, including brain and cognitive abnormalities – not to mention bans from sporting competitions. To ensure food safety and maintain market order, we set out to develop a quantitative analytical method for detecting AAS in health foods.
What sorts of foods are being adulterated with anabolic steroids?

Foods that claim to have strength-enhancing properties may be adulterated with anabolic steroids – so dietary sports supplements are certainly on the list. In China, AAS may also be illegally added to some traditional Chinese medicines. In addition, because AAS can reduce the fat ratio and improve the feed conversion rate, AAS may also be added to animal feed for the purpose of improving the economic benefits of animal breeding.
What methods are usually used for this kind of analysis?

Numerous detection methods for AAS analysis have been developed, including high-performance liquid chromatography with ultraviolet (HPLC-UV), gas chromatography-mass spectrometry (GC-MS), LC-mass spectrometry (LC-MS) and enzyme-linked immunoassay (ELISA). The methods that combine chromatographic separation and mass spectrometry (LC-MS and GC-MS) provide sensitivity and specificity, and for that reason have become the most widely used methods.
What were your most important findings?

We developed a novel stable isotope labeling-flow injection analysis-tandem mass spectrometry (SIL-FIA-MS) based strategy for detecting AAS in foods, which used 3-nitrophenylhydrazine (3-NPH) to label the AAS prior to mass spectrometry analysis. The 3-NPH labeled AAS showed dual-polarity property, observing chloride adduct ion ([M+Cl]−) in negative ion mode and proton adduct ion ([M+H]+) in positive ion mode. This simultaneous monitoring [M+H]+and [M+Cl]- guaranteed 2–5 fold improvements in detection sensitivity.
Could your research have any implications for anti-doping analysis in sports? Or for athletes?

Our validated method provides very specific and high throughput screening of AAS illegally added to healthy foods, which means anti-doping tests could also be done more quickly. Thus, cheating athletes could be caught on the day of the race – or even before. This would be a huge deterrent to athletes taking AAS.
What are your plans for future research in this area?

In the future, we will explore ways to automate the specific and high-throughput methods we've established here, as well as develop screening methods for other illegal adulterants.
Receive content, products, events as well as relevant industry updates from The Analytical Scientist and its sponsors.