Fields & Applications
Forensics,
Mass Spectrometry,
Spectroscopy
Stashed Skull, Hidden Dragon (Man)
Once stowed away in an abandoned well, analysis of a Hominin fossil suggests we've found a long-lost sister lineage
Lauren Robertson | | Quick Read
A team of researchers from Hebei GEO University, China, have recently published findings that suggest a human fossil known as the Harbin cranium represents a new lineage in the Homo family tree – and potentially our closest relatives (1,2,3).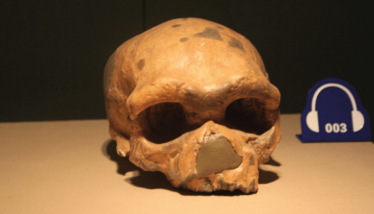 One of the best preserved human fossils, the Harbin cranium was discovered in the 1930s near the Songhua River in Northeastern China – but it has raised questions ever since. To confirm the provenance of the skull, the team analyzed the concentrations of rare earth elements and the strontium isotopic ratio via ICP-MS, followed by XRF fluorescence spectroscopy to determine the distributions of these elements. The results confirmed the fossil does indeed hail from the Harbin area, with direct uranium-series dating placing it in the late Middle Pleistocene era.
Based on further morphological evidence, the authors suggest the Harbin skull should be recognized as a new sister species in itself – the Homo longi or "Dragon Man." Though still up for debate among scientists, such a classification would disrupt our current understanding of human evolution.
Receive content, products, events as well as relevant industry updates from The Analytical Scientist and its sponsors.
Q Shao et al., The Innovation (2021). DOI: 10.1016/j.xinn.2021.100131
Q ji et al., The Innovation (2021). DOI: 10.1016/j.xinn.2021.100132
X Ni et al., The Innovation (2021). DOI: 10.1016/j.xinn.2021.100130