Fields & Applications
COVID-19,
Metabolomics & Lipidomics
The Long (COVID) Shadow
Post-COVID conditions have been in the public eye for a while now, yet the scientific research around their treatment still has a long way to go. It's time they got the attention they deserve.
Timothy Garrett | | Opinion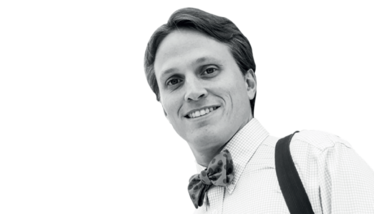 Long COVID, post-COVID, long-haul COVID – whichever term you prefer, we are now all acutely aware that there is a subset of individuals suffering COVID-19 symptoms long after they initially contracted the disease. And yet, we still don't really know what is happening in these cases. Why?
It's true that research into long COVID has taken a back seat while we focus on containing transmission of the disease – and rightly so. But the impact of these conditions will only increase with time – so it's vital that we in the clinical world come together to find solutions to this growing issue.
Often, clinical pathology can be overlooked in analytical science. When a test is "sent out," it's easy to forget where that test goes or what eventually happens to it. For me, the pandemic really highlighted the capabilities of analytical science to help diagnose, trace, and monitor diseases – not only on an individual level, but across populations. It also highlighted the need for investment in analytical technology that is faster, cheaper, and easier to use. We learnt the hard way that it is expensive to perform diagnostic testing on a large scale. We also learnt that setting up such capability is not a quick job – and, once up and running, it relies heavily on certain reagents that may end up in short supply… What if we diversified the tools we use to perform these tests – for example, by using MS? For me, the more options we have to explore (potential) clinical problems, the better.
Over the last couple of years, my team and I have been involved in COVID-19 research in various capacities. In particular, we've been looking at how to harness the power of MS and multi-analyte analysis not only to rapidly diagnose the disease using very small sample volumes, but also to identify the specific variant. Of course, we can't replicate the same ultimate sensitivity as something like PCR, but I believe its impact could be significant. Being able to identify a specific variant would be invaluable – but multi-virus detection could add even more value in a clinical setting (imagine receiving a diagnosis for any other infection along with the "yes" or "no" answer for your COVID-19 test).
The potential power of MS in a clinical setting got me thinking about the long COVID problem – and whether metabolomics could provide any insight. And I'm pleased to say that our team has come up with a panel of metabolites that we deem significant in monitoring long COVID. After all, once we know more about why they are exhibiting symptoms, we can figure out the best way to treat post-COVID conditions – something we've mostly failed to do so far with COVID-19 itself. Moreover, a better understanding of long COVID could feed a better understanding of the virus itself, which may help us tackle the next phase of the virus – whatever that may be.
Right now, we are working to implement our metabolite panel within a clinical research setting and will then seek to implement the panel in a CLIA lab (e.g. UF Pathlabs). Even though we have the ability to measure many of these metabolites already, we need to understand the best way to do so – and that's what we are focusing on for the time being.
All of this work has left me with a couple of more general conclusions. First, we need more collaboration between physicians, clinical pathologists, and analytical chemists! Second, now is the time to make a switch in clinical pathology: from merely diagnosing patients to monitoring them. After all, that's how we can best serve physicians and help them actually treat their patients.
Receive content, products, events as well as relevant industry updates from The Analytical Scientist and its sponsors.