Fields & Applications
Environmental,
COVID-19
The Proof Is in the Pandemic
COVID-19 has shown that we can, when required, rapidly adapt and respond to a crisis. We now need to apply this same vigor to saving our planet…
Lauren Robertson | | Quick Read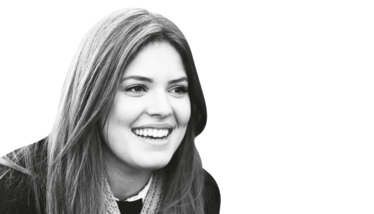 April, for me, represents a key turning point in the history of our planet's two current crises (COVID-19 and climate change). On April 1, 2020, the COP26 conference was officially postponed until 2021 due to the unraveling pandemic – just one day later we saw global cases surpass one million. This month also celebrates the anniversary of another important event – Earth Day. If you're unfamiliar with the backstory, April 22 marks the day (in 1970) that 10 percent of the US population took to the streets and demanded immediate environmental action. Not only did it usher in a new era for this movement, but it was chosen as the date to sign the Paris Agreement.
I don't know about you, but I've spent many hours trapped indoors this year, contemplating the state of our planet and resolving to see a better (and greener) post-pandemic world. Thankfully, it seems we are not alone; with the countdown to COP26 fully underway, many countries are finally embracing "net zero" and making significant plans to cut their carbon emissions. It appears 2020 was the final wakeup call the world needed to realize there is no plan(et) B.
Even within our own analytical sphere, there is much to be optimistic about. Though we are all – understandably – desperate to get back to our beloved face-to-face conferences, there are certainly some positives to come from our new-found virtual world. For example, I suspect the days of hopping on a plane for a meeting that could easily be done via video call are long gone. The same connectivity also makes collaboration on global challenges easier than ever before.
There's a huge amount of work ongoing across our field to tackle a great number of environmental issues – from analysis on microplastics and microfibers, to wildfire contaminants and peatlands research. Even the polymer industry itself is now focused on providing more sustainable solutions to plastic. But this is just a taste of the immense role analytical science can play in saving our planet – if you, or someone you know, is doing work in this area, I'd love to hear about it: [email protected].
As we emerge from our state of enforced hibernation, it's vital – for ourselves and the Earth – that we all fully wake up to real danger. If the pandemic has proven anything, it's that nature does not favor those who wait.
Receive content, products, events as well as relevant industry updates from The Analytical Scientist and its sponsors.