Fields & Applications
Pharma & Biopharma,
Proteomics,
Mass Spectrometry
What's New in BioPharma?
Pioneering proteomics, super-speed cell separation, collaborations continued, and more…
James Strachan |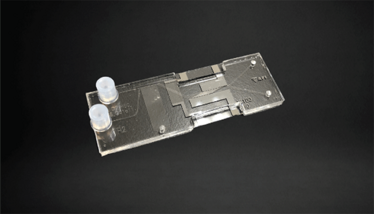 Super-speed cell separation. Researchers fromHiroshima University have created a microfluidic chip that uses dielectrophoresis to sort living cells in just 30 minutes – eliminating the need for sample pretreatment and chemical tagging. The lab-on-a-chip device could come in handy for stem cell developers, where cell separation techniques are crucial, and for cancer diagnosis, which often involves circulating tumor cell separation. "Future research may examine refinements, allowing us to use dielectrophoresis to target certain cell types with greater specificity," said Fumito Maruyama, who led the research. Link

Remembering Anthony Franklyn Fell. Anthony Fell, founder and former editor of Journal of Pharmaceutical and Biomedical Analysis, Professor Emeritus at the University of Bradford, UK, and "Tony" to his friends, passed away on 13 January, 2022, at the age of 80 years. Tony was a leader in pharmaceutical and biomedical analysis, publishing on separation methods (GC, HPLC, CE), spectroscopic methods (UV–VIS, FTIR, NMR, MS, AAS) and hyphenated technologies (DAD-LC, LC-MS). His research focused on analyzing bulk drugs, formulations and clinical samples for research, drug development, and quality assurance. Link

Why multiple myeloma returns. An interdisciplinary team of researchers in Berlin were able to show that the production of CDK6, a cell division-promoting cell cycle regulator, is particularly high once multiple myeloma has become resistant to treatment. They used integrated global quantitative tandem mass tag (TMT)-based proteomic and phosphoproteomic analyses along with RNA sequencing, which Evelyn Ramberger – one of the authors – believes could "unveil further treatment targets and biomarkers for use in personalized cancer medicine." Link

The battle to improve AAV characterization continues. The latest weapon in the arsenal? Online two-dimensional liquid chromatography-mass spectrometry (2DLC-MS), developed by Regeneron researchers. The technique uses high-resolution anion-exchange chromatography (AEX) in the first dimension to separate and measure empty and full capsids in AAV samples, followed by reversed-phase liquid chromatography coupled with mass spectrometry (RPLC-MS) to separate and characterize viral proteins. The method "allows for high-throughput and multi-attribute AAV characterization in a single run, with minimal sample handling required for different AAV serotypes", concluded the researchers. Link
Also in the news…
Bruker launches new timsTOF-based MALDI platform for label-free high-throughput screening for drug discovery. Link

Waters acquires Megadalton Solutions, an early-stage developer of charge detection mass spectrometry – a useful tool for cell and gene therapy characterization. Link

Thermo Fisher and Symphogen extend their collaboration with the aim of developing new analytical tools for the characterization of complex biotherapeutics. Link

Biognosys expands its suite of MS-based proteomics platforms aimed at supporting drug discovery and clinical development. Link.
Receive content, products, events as well as relevant industry updates from The Analytical Scientist and its sponsors.