Techniques & Tools
Liquid Chromatography,
Mass Spectrometry,
Business
Chromatography on Your Wrist?
Tony Edge, site director – production and R&D – at Avantor Sciences, gives us an overview of his illustrious career and shares his thoughts on the future of LC-MS/MS
Tony Edge | | 7 min read
sponsored by Avantor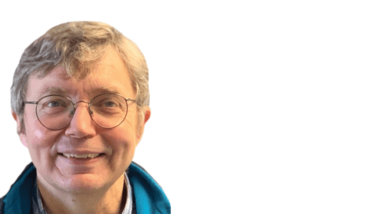 Can you give us an overview of the various roles you've had over your career – and some of the lessons you've learned along the way?

I left university after doing a couple of post docs, and I started working for a small fluid engineering company called BHR Group. At BHR Group I learned the importance of understanding the science behind fluid dynamics, and also how to apply this to in line chemical reaction systems. This knowledge has put me in good stead throughout my chromatography career. From here I joined LGC – specifically a team comprised of three other incredibly talented scientists. We each had our unique talents within analytical chemistry and were tasked with solving some incredibly difficult tasks, which could only be solved a broader spectrum of knowledge. This was a fantastic introduction to collaborative working and also to the CRO industry. I then moved to a small venture capital-based company called Cohesive Technologies. And that was a real eye opener. Being venture-capital funded, you had to demonstrate each hour of every day that you were a benefit to the organization. The learning curve was huge, but the size of the organization was small, so you could end up doing pretty much anything – we literally had a toilet cleaning rota when I first started!
In LC-MS/MS, we're seeing yearly improvements in mass sensitivity, mass resolution, and so on. But I think the greatest potential is in new application areas.
The business was based on a new technology called turbulent flow chromatography. My role was to do demonstrations, application support, and initially some of the installation across Europe. Through this role, I made contacts with several pharmaceutical companies – and one of them (AstraZeneca) poached me!
This was another completely different lifestyle. Cohesive was very fast paced and energetic – you didn't know what you were doing from one day or another. In the pharmaceutical world, you have to know what you're doing in a regulated environment. A big part of my job there was to improve people's understanding of chromatography and why it was important in bioanalysis, as well as how solid phase or liquid extraction could improve the performance of LC-MS/MS- based assays. This was important because not only did it give me the customer perspective, it also demonstrated the importance of the regulated bodies in determining work flows.
From there, following an impending departmental reorganization, I started working for ThermoFisher Scientific, which was a lot more like Cohesive – incredibly fast paced and dynamic. The application team I led grew from four to 30 in the UK alone over just a couple of years. I also had the chance to go out and visit customers across the world. It was great fun, and I was amazed to find that separation scientists all over the planet face very similar challenges.
From there, I headed up the R&D team at Agilent, which had some enthusiastic and gifted polymer scientists. They taught me a lot about the chemistry behind polymer bead generation, as well as their potential for the chromatography field.
Then you joined Avantor...

Yes, Avantor approached me with an opportunity I couldn't resist. I've been fortunate enough to work with two or three people from Avantor previously, and all of them have inspired me with their enthusiasm and technological knowledge. It is unique to see so many gifted scientists at a company of their size, so I couldn't say no.
My first role was to regalvanize the R&D pipeline – populating it with a wide range of ideas. Some were deemed quick wins, others we might finish in the next couple of years. We also have some more esoteric ideas – in fact, I'd say they that if they work, they'll change the world of chromatography. I then took up the role of site lead, which meant looking after the production side of things too. This was a little daunting – I'd worked in a production environment, but I'd never been in charge of one! But I've enjoyed looking at how we can drive productivity and increase efficiency. It hasn't been easy by any means but I've been rewarded by having an incredible and suppor tive team around me.
What about your "out of hours" work?

While I was at Thermo, The Chromatographic Society (ChromSoc) sent me an invitation to join them. I knew they organized quite a few events and gave out awards – there seemed to be quite a buzz around the society – so I joined. Over time, I got increasingly involved and eventually took on the role of Vice President, and more recently, President.
One of our main focuses is supporting the younger generation. We run training courses, which last four days with about 20 or 30 attendees. They're very intensive, with lectures starting at nine in the morning but not finishing until 11 at night, but we host them in parts of the UK with plenty of hills and some nice walks, which we dedicate the afternoons to while discussing the science in a more relaxed environment. We tend to alternate between the Lake District and Shropshire (Church Stretton, my home town). We also launched ChromCom, our Society's magazine, which has hints, tips, and troubleshooting articles aimed at early-career professionals.
We might even get to a point where we've all got LC-MS devices built into our watches – that might not be as far away as you might think...
I'm also part of the Permanent Scientific Committee for the International Symposium on Chromatography, which meets once every two years. I'm looking forward to chairing the meeting next year in Liverpool – we've already started pulling together what I believe will be a fantastic program!
What is the current state of LC-MS/MS? And are there any exciting developments on the horizon?

In LC-MS/MS, we're seeing yearly improvements in mass sensitivity, mass resolution, and so on. But I think the greatest potential is in new application areas. Mass spec is already in a strong position here, particularly when compared with more conventional technologies associated with liquid chromatography, such as UV. But I'd love to see more effort going into things like remote analysis.
When you look at a mass spectrometer today, they're still fairly big bulky machines that sit on a bench of some description. But we're seeing developments on the horizon related to the miniaturization of these devices. You can get mass specs that you hold in your hand, which are truly portable – opening up a vast array of new application areas. Yes, you might lose out on sensitivity, but for many applications sensitivity is not an issue.
We're also seeing great strides made in the miniaturization of chromatographic instruments. This combination would make it easier to analyze samples from difficult-to-access areas or samples that decay quickly. We might even get to a point where we've all got LC-MS devices built into our watches – that might not be as far away as you might think...
What is Avantor doing in the LC-MS/MS space?
We're working hard on making columns more robust to enhance the range of selectivities we can offer to customers. The Avantor® ACE® range of columns and the method development kits really do support separation scientists in developing their methods. In short, we're bringing more intelligent design to stationary phases. Sample preparation is another area we're interested in – we want to ensure that we understand the full chromatographic workflow, rather than just taking a sample and injecting it into a column. We're also working on some exciting stuff in mass spectrometry. I can't say too much, but I have already alluded to some of the areas that may be of interest... Watch this space!
How have you found working at Avantor so far?

I was initially attracted by the enthusiasm and the knowledge of the individuals at the company. But I was surprised at the camaraderie that is instilled within the organization across all levels. I've never joined an organization and been expected to present to the board in the first month! But the aim wasn't to scare, the members of the board were all engaged and able to provide suggestions.
I've also been impressed with how receptive the company is to new ideas – people are happy to say "yes, make it happen" or give constructive feedback. It's a very supportive environment that fosters creativity. Avantor also invests in its staff with training. Companies sometimes worry about loss of productivity in the short term, but Avantor is happy to provide support in the knowledge that it'll pay off in the long term.
Receive content, products, events as well as relevant industry updates from The Analytical Scientist and its sponsors.