Techniques & Tools
Business,
Technology
Final Call for Innovation Awards Nominations
Nominations for The Analytical Scientist Innovation Awards 2021 will close on November 11. Nominate now!
James Strachan |
We've had some fantastic innovations featured in the Innovation Awards over the years. In 2018, Hyperchrom clinched the top spot with its hyper-fast GC with cycle times of less than 60 seconds; in 2019, Activated Research launched the world's first universal flame ionization detection for HPLC; and last year, we featured PerkinElmer's NexION 5000 – the industry's first four-quadrupole ICP-MS system. What will we find in this year's Innovation Awards? Well, that's up to you.
Our judging panel can only assess the technologies and solutions that have been nominated, so please make sure you get your nominations in by November 11. Simply fill in the quick form available here.
The only rules are that the technology or solution must have been released (or planned for release) in 2021 – and it must be expected to have a significant impact on analytical science.
Good luck!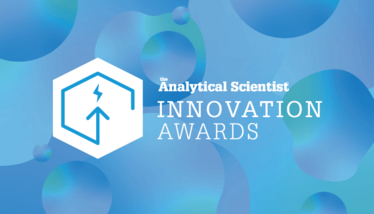 The Innovation Awards 2020: Who Made Last Year's List?
1. NexION 5000 Multi-Quadrupole ICP-MS
The NexION 5000 is the industry's first four-quadrupole ICP-MS system.
Produced by PerkinElmer, Inc.
2. timsTOF flex MALDI-2
An enhanced MALDI technique linked to Bruker's timsTOF fleX instrument.
Produced by Bruker Daltonik GmbH.
3. HPIMS (High-Performance Ion Mobility Spectrometry) for Process Analytical Technology
HPIMS reduces analysis time from days to minutes, reducing cost and increasing efficiency.
Produced by Excellims Corporation.
4. Culpeo QCL-IR Liquid Analyzer
Laser-based mid-infrared liquid analyzer for real-time biophysical characterization.
Produced by DRS Daylight Solutions.
5. Thermo Scientific Orbitrap Exploris 240 mass spectrometer
A new-generation high-resolution mass spectrometer for research and high-throughput analyses.
Produced by Thermo Fisher Scientific.
6. NanoDis System
Provides formulation scientists with accurate drug release profiles of nanomedicines.
Produced by Agilent Technologies, Inc.
7. Thermo Scientific Vanquish Core HPLC Systems
An advanced LC system for optimized routine testing workflows.
Produced by Thermo Fisher Scientific.
8. iMScope QT Imaging Mass Microscope
An imaging mass microscope that combines qTOF MS with optical microscopy.
Produced by Shimadzu.
9. MET ONE 3400+
Fully automated and portable air particle counter optimized for environmental monitoring workflow improvement.
Produced by Beckman Coulter Life Sciences.
10. IONICON PTR3-TOF 10K
High-performance PTR-TOF for detecting highly oxygenated organic molecules.
Produced by Ionicon.
11. WITec alpha300 apyron
A Raman microscope capable of self-optimization and remote operation.
Produced by WITec GmbH.
12. The Massbox
Approachable organic and inorganic quantification where you need it.
Produced by Exum Instruments Inc.
13. Laser CryoSTUCK Labels
Laser-printable cryogenic labels that stick to frozen vials.
Produced by GA International.
14. Analytical Module for an Electronic Lab Notebook
Automates instrument data collection and enables data access almost simultaneously to analysis.
Produced by Arxspan, a Bruker company.
15. Polychromator System for an Atomic Spectrometer
A polychromator design that improves the analytical performance of an atomic spectrometer.
Produced by Agilent Technologies, Inc.
To read more about last year's winners, click here.
Receive content, products, events as well as relevant industry updates from The Analytical Scientist and its sponsors.