Techniques & Tools
Mass Spectrometry,
Gas Chromatography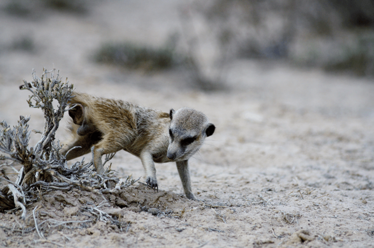 Love at First Glands
Think you've had a rough week? At least you haven't had to swab the anal glands of a meerkat, like one group of researchers (1).
To identify the origins of the animals' distinctive odor, the team used GC-MS to analyze the smelly "paste" that acts as their calling card to friends, rivals and potential mates. They identified volatile compounds in the glandular secretions and compared them with samples from the anal pouches of the meerkats, determining that each animal's delicately balanced "bouquet" is a result of shared bacteria – rather than shared genes – a finding that's likely to be important for social interaction.
Reference 1. S Leclaire et al., "Social odours covary with bacterial community in the anal secretions of wild meerkats", Scientific Reports, 7 (2017). PMID: PMC5468246 Credit: Lydia Greene, Duke University
Receive content, products, events as well as relevant industry updates from The Analytical Scientist and its sponsors.