Techniques & Tools
Mass Spectrometry,
Metabolomics & Lipidomics,
Business,
Gas Chromatography
In our regular column, we partner with www.mass-spec-capital.com to let you know what's going on in the business world of analytical science. Some exciting new products this month, with potential impact on food analysis, sample throughput and forensics.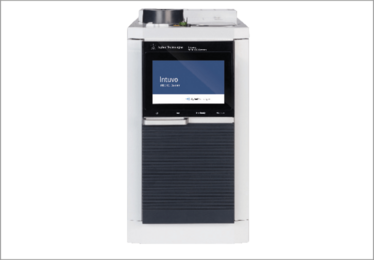 Products
Peak Scientific introduces Solaris Nitrogen Gas Generator and FlexFlow gas subscription service.
Agilent introduces the Intuvo 9000 GC system.
Shimadzu has had a busy month launching the i-Series Food Safety Analyzers, the Quick-DB GC/MS/MS Forensic Toxicological Database, the GCMS-TQ8050 Triple Quad GC/MS system, and the Nexera MX system, which doubles sample throughput.
SpectralWorks releases AnalyzerPro Version 5.3.
Sciex presents forensic solutions with X500R QTOF System at TIAFT.
Waters and NIBRT announce new RapiFluor-MS Glycan GU Scientific Library.
Phenomenex introduces Yarra 1.8µm UHPLC SEC-X300 column.
Leco unveils the Pegasus BT GC/MS ToF system.
Bruker launches the solariX 2XR FTMS system at IMSC 2016, and the MetaboScape 2.0 solution for metabolomics.
Waters introduces iKey HT device at IMSC 2016.
Collaborations
Laboratory at Kyungpook National University named Waters Center of Innovation.
Thermo Fisher to offer Hamilton Bonaduz Automation in EMEA & China.
Illumina Partners with FlowJo for single cell analysis s/w.
Investments and acquisitions
Danaher to acquire Cepheid for $53 per share in cash, or approximately $4b net of cash and debt acquired.
Tecan acquires SPEware Corp for $50m in cash plus $10m potential earn-out.
Microsaic announces £5.4m conditional placing.
VUV Analytics closes $6.5m Series B financing.
Metabolon closes $15 Million financing with Essex Woodlands.
Vanderbilt University: $10.5m NIH grant for Richard Caprioli.
Agilent completes asset acquisition of iLab Solutions.
Receive content, products, events as well as relevant industry updates from The Analytical Scientist and its sponsors.