Techniques & Tools
Mass Spectrometry,
Education
iQ Test
In July, we told the development story behind the new Agilent InfinityLab LC/MSD iQ, which aims to bring accessible LC-MS to routine analyses. The innovative instrument addresses some of the key barriers to adoption of MS – ease of use, downtime and cost. But what do end users make of the potential? We spoke with Phil Anderson, Principal Scientist at Cambrex, to find out why the small-molecule contract development organization is investing in LC/MSD iQ.
sponsored by Agilent Technologies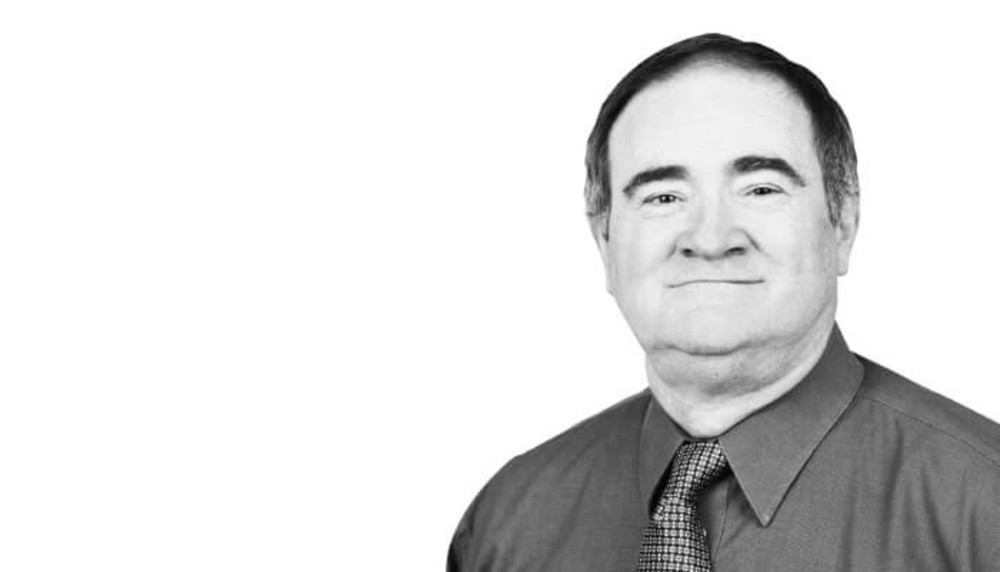 Profile of an Early Adopter
I have a PhD in analytical chemistry from Indiana University, USA, and have worked in pharmaceutical chemistry, manufacturing and control for 27 years, primarily dealing with small molecule drugs. I've worked across the pharmaceutical industry – from big pharma to start-ups and contract companies.

I lead a small specialty analytical chemistry group in a pharmaceutical contract development organization. We support projects from preclinical to commercial release, most of which are in early development, such as in Phase I or IIa studies. We conduct analyses for both research and good manufacturing practice (GMP) purposes, employing mostly LC-MS, GC-MS and nuclear magnetic resonance.
What is the most rewarding aspect of your job?
I find the most satisfaction in helping less experienced colleagues learn how to approach and solve the analytical challenges we encounter every day. I'm constantly motivated in my role by the "fun" that comes with constant opportunities to learn new things; in the development environment we are in, we are always looking at new chemistry, and unexpected things happen all the time. It's always exciting to find something previously unencountered, and it's challenging too because I'm kept on my toes by the need to do work more quickly and with reduced resource.
What challenges do you face in your LC-MS analyses?
Besides the usual analytical challenges relating to limits of detection, specificity and repeatability, the biggest issue is generating relatively simple LC-MS methods that can be executed successfully by non-specialized analytical development and quality control (QC) colleagues and collaborators. We also face the additional hurdle of developing methods in a compressed timeframe, so that we can avoid delays in the drug pipeline.
Is it becoming more important that analyses can be done by nonspecialists? Why?
The number and complexity of analyses utilized by QC constantly increases due to expanding regulatory expectations. Highly experienced analytical chemists are a limited commodity, and it is critical to our success that we expand the impact of complex analytical instruments as broadly as possible. As previously described, the LC/MSD iQ should simplify analysis for non-MS specialists, and reduce the training required to successfully execute these analyses.
How do you plan to apply the LC/MSD iQ in your lab?
We use unit-resolution single-stage LC-MS for a number of problems; for example, potential genotoxic impurity methods, cleaning verification (especially for poorly UV-absorbing analytes), assays of non-UV absorbing impurities in intermediates and active pharmaceutical ingredients, and impurity tracking during method development.
What advantages will the new technology provide compared with existing instrumentation?
There are two big winners in our view: first, the simplified dashboard approach to assessing the health and operational status of the instrument (Instrument Health Tracking); second, the two-tiered method control system (Auto Acquire and Advanced Acquire).

The dashboard will be particularly good at letting analysts – especially those who are not subject-matter experts – know if the instrument is operating properly. A correctly operating instrument is essential for analyses conducted in a GMP environment. The proactive instrument health tracking for planned maintenance will also be very useful in predicting service periods. Maximizing the uptime of instruments is vital to meeting deadlines – and for busy contract development and manufacturing organizations, that's a constant endeavor!

Two-tiered instrument control is also valuable – by allowing full-parameter access for method developers, the best instrument performance for any method will be accessible. For routine analysis, especially by non-specialists, the simpler operation interface is likely to be more suitable.
The LC/MSD iQ should simplify analysis for non-MS specialists, and reduce the training required to successfully execute these analyses.
How does the new technology address some of your core challenges?
We believe it will simplify analysis for non-MS specialists – and also reduce the time it takes to train non-specialist analysts to successfully execute these tasks. In short, it's really all about making MS more accessible. It should also support us in maximizing instrument uptime and minimizing unplanned downtime by allowing for better monitoring of instrument performance. This, in turn, should enable better scheduling of preventative maintenance, as noted earlier.
What other applications can you see for the LC/MSD iQ?
I foresee a number of useful applications in other areas of pharmaceutical development and manufacture. For example, it could prove invaluable in the assay of small-molecule, non-UV-absorbing raw and starting materials, reagents, and intermediates, including impurity and identity analysis. Similarly, I would expect to see the instrument used in routine identification of biomolecule raw and starting materials, reagents, and intermediates for use in GMP processes.
Why would LC/MSD iQ be particularly suitable for these applications?
These are all analyses that would typically be done in a QC environment, and the operational accessibility of this instrument to a wide variety of analysts is critical to efficient analysis in such labs. The design and control strategy of the instrument should also help in maximizing instrument uptime, and minimizing unplanned downtime by allowing for better monitoring of the instrument performance. This should enable better scheduling of preventative maintenance.
What advance in technology would really change how you work?
Scientifically: broader ionization coverage for MS with regards to molecule polarity. Practically: compliance and data integrity support for a broader array of instrumentation. The greatest practical necessity is for more streamlined data reduction and analysis tools; we can generate huge amounts of data relatively quickly – the time-consuming component is converting that data into information and subsequently into knowledge.
How important is it for your team to stay up to date with the latest instrumentation?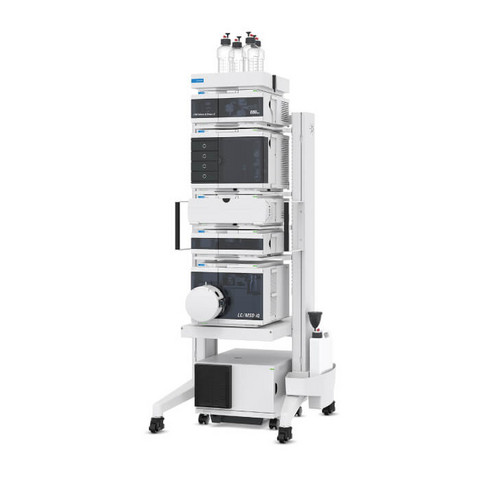 Although we don't always have the very latest instrumentation, we must remain close to the state-of-the-art from a competitive standpoint. There will always be a need for certain pieces of equipment in different client situations with regards to the time and resource involved, and the need for a lower limit of detection or higher precision. Clients frequently approach us due to our unique capabilities and expertise that is not available in other labs, and we typically leverage that into additional work in further areas.
What other technology are you investing in?
Our top priority is adding more MS capability and redundancy. Specifically, adding quadrupole time-of-flight will allow us to carry out high-resolution MS/MS for better impurity identification and structural elucidation. We are also aiming for redundancy in our triple-quad capability, interfacing GC with high-resolution MS via atmospheric pressure chemical ionization, and inductively coupled plasma with high-resolution MS to reduce interferences from polyatomic ions. Looking further ahead, we may look at adding ion mobility to LC-MS and matrix-assisted laser desorption/ionization for polymer and biomolecule ID.
Subscribe to The Analytical Scientist Newsletters