Techniques & Tools
Spectroscopy,
Genomics & DNA Analysis,
Environmental
Of Mice and Methylation
Our quickfire round up of the most eye-catching spectroscopy research.
Matt Hallam | | Quick Read
Simply Red
The pigments in ancient fossil samples can provide us with valuable insights into evolutionary processes, but methods to study them are scarce. Researchers recently developed a method to attribute red fossil pigmentation to organosulfur-Zn complexes using synchrotron rapid-scanning x-ray fluorescence and both sulfur and zinc x-ray spectroscopy. Using this method, the team could see that the fur of a three-million-year-old mouse fossil from Germany was probably a similar reddish color to modern field mice (Figure 1).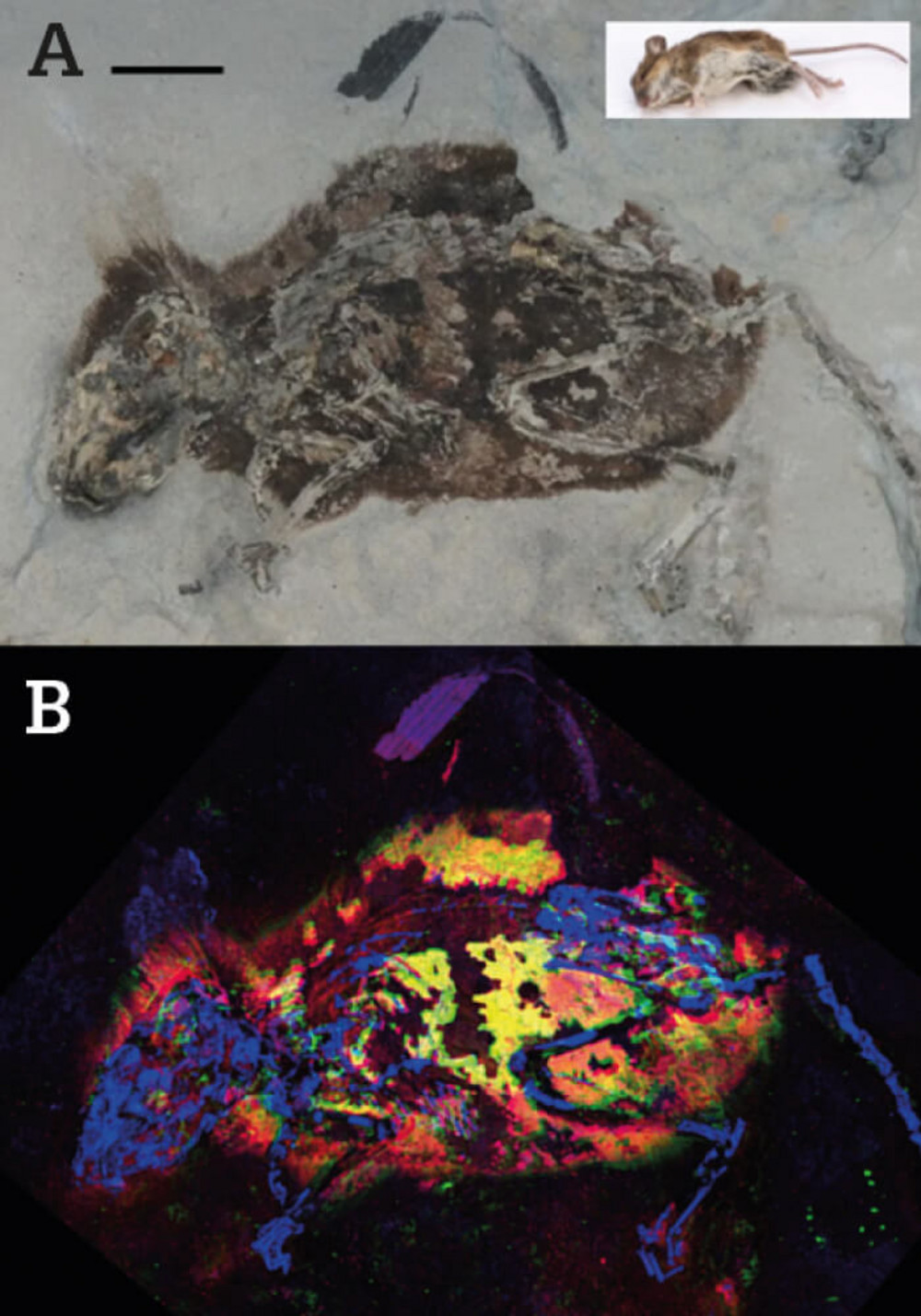 Monitoring Methylation
DNA methylation guides gene expression in cells and has important implications in disease and embryonic development. Current methods to study global methylation are invasive, but Raman spectroscopy may provide an easier alternative. By using Raman to monitor methylation in human colon carcinoma cells (high methylation), a standard cell line and murine embryonic stem cells (low methylation), Ruben Daum and team demonstrated how Raman can act as a real-time, marker-independent tool for detecting DNA methylation.
Washing Wastewater
Adsorbent materials developed from biomass are helpful in removing heavy metal pollutants from industrial wastewater. Using inductively coupled plasma-optical emission spectroscopy, a team from Islamic Azad University (Iran) were able to measure the removal of Cr(VI) and Ni from wastewater by the powdered bark of Platanus orientalis. At optimized pH, average removal power was 90.15% for Cr(VI) and 65.76% for Ni, and the authors suggest that the bark may provide a cheap biosorbent for this purpose.
There's Something in the Air
Traffic-related air pollutants (TRAP) may contribute to childhood anxiety. Kelly J Brunst and colleagues used magnetic resonance spectroscopy to study brain metabolites – largely myo-inositol – in 145 adolescents. By linking the measurements to anxiety symptoms, the team were able to identify significant associations between TRAP and myo-inositol levels, and between myo-inositol levels and generalized anxiety symptoms.
Subscribe to The Analytical Scientist Newsletters
About the Author
Matt Hallam