Techniques & Tools
Liquid Chromatography
Powering Polymers
The key to meeting the demand for new and more complex polymeric materials? High-performance and application-tailored GPC/SEC systems.
Christian Schmidt | | 3 min read
sponsored by Knauer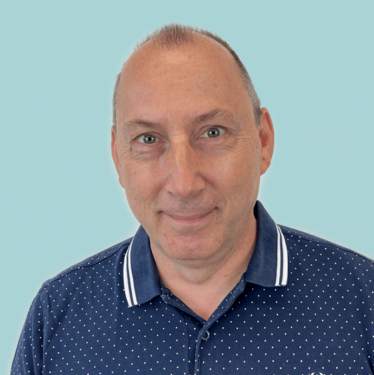 Gel permeation chromatography (GPC) and size exclusion chromatography (SEC) separate analytes by size, using special columns with defined porous particles in the stationary phase. In doing so, they open up interesting possibilities – especially in the analysis and characterization of polymers, for which there is rising demand. This increasing interest is not only limited to industrially produced materials, but is also applicable to natural polymers, such as cellulose, starch, rubber, or even proteins. These methods are also used in sample preparation to separate high-molecular and low-molecular components for further analysis.
Over the years, KNAUER has adapted its HPLC systems – based on extensive discussions with leaders in the field and fruitful cooperation with manufacturers and users – to the unique requirements of GPC/SEC. For example, the AZURA SEC systems incorporate special seals and ball valves for long-lasting performance, paired with outstanding flow precision and ultralow pulsation.

These specialized systems allow users to easily analyze samples, perform purification tasks, or collect fractions. In the polymer and food industries in particular, we can draw on an extensive pool of applications. However, we can also offer even more specialized solutions that, for example, enable the analysis of polycations that are used in the cosmetics industry, for water treatment, or in paper production.

To give a specific example, customers have used KNAUER's AZURA SEC systems in the field of biopolymer engineering. Molecular weight distribution in this area is a critical parameter that can impact behavior in various applications, and, as such, it is an important consideration when selecting biopolymers for specific uses. Customers have also used AZURA SEC systems to monitor the degradation of biopolymers over time to better understand product design, processing, and longterm performance – for example, as biodegradable packaging materials, as food supplements, or in medical applications.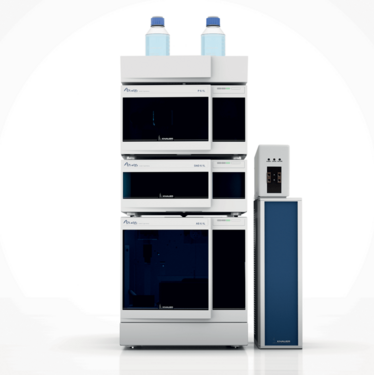 But it is important to note that each application is different – and that means GPC/SEC systems should be optimized and equipped with easyto- use, modern software. Selecting the right column-eluent combination is also essential for the quality and robustness of analyses. Thanks to a highly modular concept, the AZURA SEC systems can be fully tailored to customer requirements. In addi t ion , ou r exper ienced experts can support customers in finding the best AZURA SEC system solution for their GPC/ SEC applications.

One major challenge for GPC is ensuring an optimal separation mechani sm in the desired molecular weight range; optimization involves selection of a suitable combination of column material, solvent, and further parameters, such as temperature, flow rate and sample concentration. And although these conditions are known for the most common synthetic polymers, it is often necessary to develop a method for novel materials to find optimal parameters for the analysis. Again, KNAUER's team of experts are available to guide you through these challenges at any point in your method development.

Looking to the future, it is likely that the demand for new – and, by extension, more complex polymeric materials – will continue to rise. In particular, sustainable polymers, more specialized and smarter engineering polymers, and polymeric materials for biomedical and pharmaceutical applications will all require increasingly detailed data on the molecular structure and the internal distribution of the building blocks. Here, classic GPC/SEC methods typically reach their limits. Researchers are currently applying new and more complex chromatographic and detection methods to the development of these materials, which will slowly become established in routine analysis – at which point a high degree of automation will be required; fortunately, this is one of KNAUER's strengths!

We certainly expect interesting innovations in the GPC/SEC area in the future – and we're excited to support customers through their unique journey!
Receive content, products, events as well as relevant industry updates from The Analytical Scientist and its sponsors.