Techniques & Tools
Mass Spectrometry,
Pharma & Biopharma
(Still) Pushing the Limits of Mass Spec Miniaturization
Discussing the multidisciplinary engineering challenge that is developing increasingly small mass spectrometry instruments with 908 Devices CEO and co-founder Kevin J. Knopp
James Strachan | | 7 min read | Interview
We last spoke with Kevin Knopp, CEO and co-founder of 908 Devices back in 2014, after 908 Devices' handheld mass spectrometer (the MX908) – a world first – took the top spot in our inaugural innovation awards.

How has the instrument landscape changed over the past decade? Which applications are the team at 908 Devices excited about today? And what are the limits to mass spec miniaturization? We caught up with Knopp at ASMS 2023 to find out.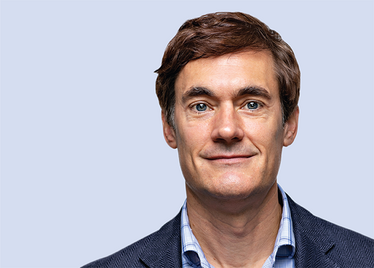 Refresh our memory… What was the inspiration behind 908 Devices?

Myself and a handful of other co-founders – some of whom worked together at a previous company – saw a need for what we thought of as high-quality trace detection. We really got enamored by the concept of taking mass spectrometry – arguably the gold standard of chemical and biochemical analysis – out of the lab to that point of need.

We wanted to democratize the notion of mass spectrometry. There is a whole side of the industry trying to push the envelope in terms of sensitivity and speed. You see these big, high-horsepower, heavy, supercomputer-style mass spectrometers – which are wonderful and necessary – but there's an unmet need for simpler solutions where you can expand the user base of these tools. There are tons of laptop and tablet users that just need to run their samples without having to send it off to a lab.

That's the road we've been on for over 11 years – finding new ways to do mass spec on a smaller scale, while also optimizing sample preparation on the front end and AI and machine learning on the back end.
Have your priorities shifted over the past decade?

We started off in the forensics space with our first handheld mass spectrometer – and it continues to be used to combat the opioid crisis and to detect counterfeit pharmaceuticals. We keep track of the number of pills, for example, that are being detected and seized each quarter with the MX908 technology, which is really exciting and rewarding – especially when you consider that six out of every ten pills contains a lethal dose of fentanyl, according to the DEA.

Over the years, we've expanded into biopharma and bioprocessing. Biopharma manufacturers want to be able to measure and control their key process parameters – amino acids, metabolites, and so on – at-line. And that's why we launched the REBEL cell culture media analyzer. But there's still some manual sampling that's required, which we'd like to eliminate through on-line connections. In August 2022, we acquired TRACE Analytics with this in mind. And earlier this year, we launched MAVEN, a device for on-line monitoring and control of glucose and lactate in cell culture processes.

A big focus for us at the moment is critical quality attributes – post-translational modifications, charge variant analysis, native analysis – and making a system that removes the complexity of chromatography. We've got this simple chip-based solution – ZipChip – that you can take out of the box and use without having to do any method development.

Finally, we're excited about the emergence of multiomics and remote sampling. We're working with researchers at Duke University to conduct multiomic analyses from a single sample containing 20 microliters of dried blood using our prototype microfluidic chips in our ZipChip device. For context, our multiomics approach combines metabolomics, top-down and bottom-up proteomics, and peptidomics to better understand what's happening at the molecular level. Given the nature of personalized medicine, sample volumes matter, and ultimately such a complete analysis could potentially be performed at the single cell level.
What are the main technical challenges associated with pushing the limits of miniaturization?

I remember seeing a cartoon from the 1980s that showed someone in the future with a laptop-sized mass spectrometer – larger than the devices we've got today. So it's interesting to think about what might be possible in the future. But we certainly haven't reached a limit.

Looking at the theoretical curves, you can operate closer to atmospheric pressure while maintaining resolutions by increasing frequencies of the drive. So that puts a lot of pressure on your electronics and other parts of the system. Fundamentally, it's about creating a balance with multiple levers to pull. You need a small and power-efficient pump that has the flow rate you need, then you need to make an ionizer that's also small and efficient, as well as a trapping structure that will handle the higher pressures. There are many factors in play.

It becomes a multidisciplinary engineering challenge, where you're taking the mechanics, fluid handling in some cases, electronics (analog and digital), and putting them together in close proximity while also being smart about how you operate to maintain speed. That's where the software and algorithms come in.

But there is a roadmap to keep making things smaller. We see a path to a device that's half the size they are today – and I'm sure we'll be able to see the next step once we get there.
How do you tackle the multidisciplinary nature of the problem?

This is the biggest challenge. Even when you've figured out, from a mechanical engineering perspective, how to put things within close proximity of each other so that your pumping system can operate efficiently at the required pressures and flow rates, there's more work to do. You have to start thinking about potential applications, which means data interpretation software.

You need to involve experts in electronic design and software algorithms. You must also work closely with customers to find out what they really need – be that from the perspective of an operator working on in-field drug testing where true positive and false positive rates are important to someone working in bioprocessing where accuracy and precision for specific analytes are key.
What commercialization lessons have you learned?

It can be a long road from the initial idea through to commercialization. Persistence and perseverance are key. You also have to listen to the market – what do they really want? You might not like the answer, but there needs to be an appetite for your invention. The engineering, mechanics, and the science of creating the product is half of the work – the other half is on the commercial side. So that means marketing, investing in sales professionals, publishing application notes, building your brand, and so on. It's quite an endeavor in itself. You can control physics, but humans are humans – you have to persuade hearts and minds to adopt a new way of thinking and doing things.
What other trends are you seeing in terms of instrument innovation?

We're seeing an increasing number of faster – supercomputer-style mass specs – from some of the big players. But there's a lot of room for improvement on the chromatography side too, where method development can slow down the overall analysis. Our Science Founder, Mike Ramsey, often says that we could cut down analysis times from seven or eight minutes to less than one minute.

This move towards faster mass spec is really exciting when you start thinking about where we can go in terms of high-throughput proteomics and metabolomics.
What do you see as the killer applications for miniaturized mass specs over the next 5–10 years?

There's certainly a lot of opportunity remaining in the markets we're playing in today, such as forensics, bioprocessing, and multiomics. Within bioprocessing, I'm excited about the emergence of cell therapies. With autologous cell therapy, such as CAR T, you're talking about one batch per patient. I've been to several cell therapy conferences recently. And some of the players in this space are taking more conventional instrumentation and adding robots to make big pods, which is an interesting approach. Other companies are looking at it more fundamentally, asking how we might be able to make small-volume bioreactors integrated into the transfection process and informed by analytics. I see miniaturized, on-line mass specs fitting in here.
AI is a hot topic right now…

We've spoken about using miniaturized mass specs to harness data from a large molecule or cell therapy manufacturing process. But the next step is figuring out what to do with that information to tweak the process and increase yields – this is where AI or machine learning could come in to make predictions and offer feedback with regard to what you should be changing; for example, adding a particular supplement or sugar in a few hours based on the available data. But you need the data in the first place. So as these AI-based models emerge, the demand for inputs into those models will increase – which is where, once again, the analytics and on-line sensors come in.
Receive content, products, events as well as relevant industry updates from The Analytical Scientist and its sponsors.