Techniques & Tools
Mass Spectrometry,
Gas Chromatography
Scent of Cerumen
Submitted by Katharine Prigge, Monell Center, USA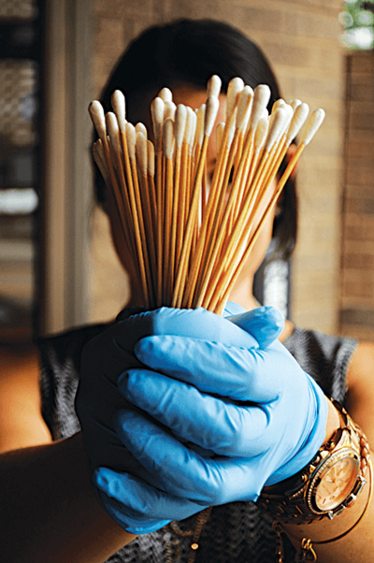 Earwax – or cerumen – comprises secretions from specialized sweat glands and fatty materials produced by sebaceous glands. Until now, it has been a little-studied human secretion. We analyzed, for the first time, the volatile organic chemicals in earwax using gas chromatography-mass spectrometry. Differences were detected in the earwax of East Asians and Caucasians, suggesting that earwax is an untapped source of personal information.
Soil on Mars
Submitted by Samuel Kounaves, Tufts University, USA
The first sample of martian soil that the Phoenix Mars lander analyzed in 2008 contained almost 1 percent perchlorate. This unexpected finding has changed the analysis of Mars soil and has wider implications for organics, past and extant life, human exploration, and habitability.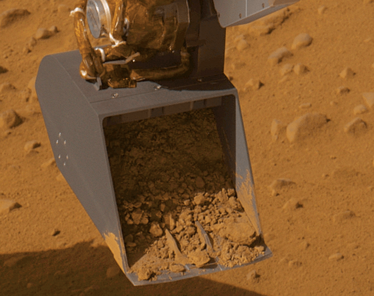 Germ Welfare
Submitted by the Desert Research Institute (DRI), USA
During Desert Research Institute's (DRI) Lake Vida project, a temporary camp was erected for one month in McMurdo Dry Valleys of East Antarctica to support scientific efforts to study the lake's ice, brine and underlying sedimentary layers. In November of 2012, a pioneering study co-authored by DRI's Alison Murray and Christian Fritsen revealed, for the first time, a viable community of bacteria that survives in a dark, salty and subfreezing environment beneath nearly 20 meters of ice.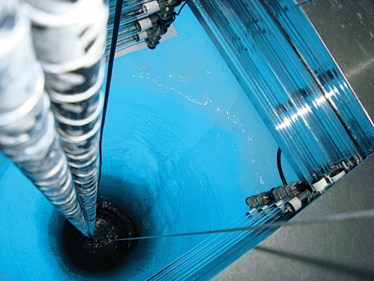 Inside Amber
Submitted by Jennifer Poulin and Stephanie Vuicic, Government of Canada, Canadian Conservation Institute
Characterization of Canadian amber has revealed the structural role of succinic acid. Fragments of the amber polymers were broken away with their succinyl cross-linkages intact. The work was performed using a novel method of pyrolysis-gas chromatography-mass spectrometry.
Click the links below for more Art of Analysis:
Data Visualization & Infographics
Receive content, products, events as well as relevant industry updates from The Analytical Scientist and its sponsors.