Techniques & Tools
Spectroscopy
Swifter Spec
Taking measurement into the ultrafast range with spectral vector beams
Lauren Robertson | | Quick Read
Many advances have been made in spectroscopy over recent decades, namely by manipulating the complexity of the light field in question. In a recent paper, researchers have developed a viable method for high-speed spectroscopic measurements with GHz readout rates by generating "spectral vector beams" (SVBs) – beams with different polarization states for each wavelength (1).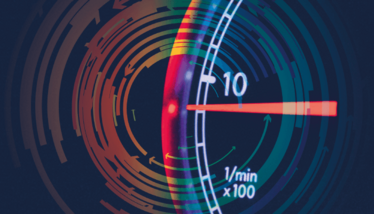 "Our work shows a simple way to have different polarizations for all color components of the laser. By using this light as a probe, we can simply measure the polarization to gain information about changes in the color spectrum," explains Lea Kopf, lead author of the study (2).
SVBs enable measurements to be made using only polarization, making the process easier than conventional spectroscopy. The authors even propose the method could be used with supercontinuum light sources to enable measurements over the entire NIR or IR spectrum.
Receive content, products, events as well as relevant industry updates from The Analytical Scientist and its sponsors.
Lea Kopf et al., Optica, 8, 930 (2021). DOI : 10.1364/OPTICA.424960
Tampere University (2021). Available at : https://bit.ly/3zczyIL