Techniques & Tools
Mass Spectrometry,
Liquid Chromatography,
Clinical,
Pharma & Biopharma
The Third False Dusk of Mass Spec
Has the current era of biomedical mass spec crossed the finish line? Naysayers be warned: we've been here before…
Richard van Breemen | | 3 min read | Discussion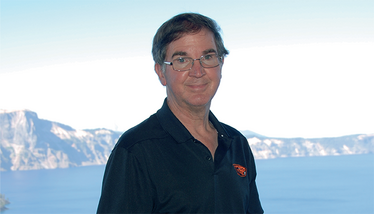 The field of mass spectrometry has evolved through three major eras since its invention. As the current field of biomedical mass spectrometry reaches maturity, challenges arise regarding how the next generation of mass spectrometrists should focus their efforts. By looking at the history of mass spec, we can estimate what the future will look like and plan accordingly.

Mass spectrometry was invented at the turn of the 20th century by physicists, physical chemists, and analytical chemists to measure the masses of the elements and prove the existence of their isotopes. As additions were made to the periodic table, many believed mass spec's utility for expanding knowledge was ending, and some professors began advising their students to pursue other fields. As we now know, this advice missed the mark as the new field of organic mass spec was born in the 1940s.

Analytical and organic chemists developed organic mass spec to characterize and quantify organic chemical constituents in petrochemical products. Organic molecules were characterized in part by determining their elemental compositions using accurate mass measurements. By applying fundamental principles of organic chemistry to interpret the fragmentation patterns contained in the mass spectra, structural information could be determined to help identify unknown organic molecules.

These studies used electron impact and chemical ionization techniques, but they were only suitable for substances that could be turned into vapor before ionization – typically weighing less than 1,000 Da. By the 1970s, university chemists were once again advising their students to avoid pursuing careers in mass spec because the fundamentals had been determined and they believed that the most significant applications had been thoroughly explored. However, once again this advice was premature; the next generation went on to establish the field of biomedical mass spectrometry.

The invention of desorption ionization techniques (such as field desorption, laser desorption, and fast atom bombardment) in the 1970s and 1980s are widely used today as matrix-assisted laser desorption ionization and electrospray. These ionization techniques enabled the creation of intact gas-phase ions of polar and nonpolar large organic molecules, surpassing 1 million daltons in size. These advancements created opportunities for biomedical applications of mass spec, such as proteomics, metabolomics, and lipidomics. As a result, many biochemists and biologists gained interest in the field of biomedical mass spec, which was previously dominated by analytical chemists.

With the maturity of the biomedical mass spec field, some academic mass spectrometrists are once again advising their students to pursue other fields. Given that we've seen similar circumstances before, it begs the question: are we witnessing the conclusion of mass spec as a scientific field or will there be fresh challenges and unexplored territories to delve into? The biggest challenge lies in anticipating what lies ahead. From the history of mass spec, we can predict that we're on the brink of a new era.

I would like to believe that the next era for mass spec is around the corner – and may focus on medical applications. With this new era of medical mass spec, I envision greater use of MS in identifying risks for disease, diagnosis, and guiding treatment. Miniature devices will be employed for real-time disease diagnostics in clinics – supporting annual checkups and enabling on-site diagnostics, such as urinalysis, breath analysis, hair analysis, biopsy analysis, and blood analysis with minimal waiting time. During surgeries, mass spectrometers will become routine tools for identifying diseased or damaged tissue.

There is also the potential for the development of implantable mass spectrometers – similar to pacemakers – to monitor therapeutic drug levels and important molecules like insulin. An implantable mass spectrometer could also control the release of drugs to maintain good health. We're already seeing the initial use of mass spectrometers in operating theaters, LC-MS is used routinely for therapeutic drug monitoring, and proteomics mass spectrometry is already monitoring health and predicting disease risks. Perhaps the new era of medical mass spec has already begun…
Receive content, products, events as well as relevant industry updates from The Analytical Scientist and its sponsors.