Techniques & Tools
Microscopy
Water quality control testing at multiple locations along a distribution system is a challenging and time-consuming process, particularly in low-income countries. Standard methods for identifying bacteria in water samples usually take 2-4 days, but researchers from Northeastern University, USA, say they have created a shoebox-sized biosensor called ScanDrop that can do the same thing in just a few hours – and at lower cost.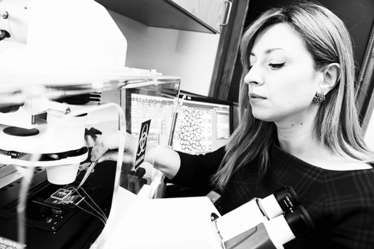 ScanDrop uses live bacteria capturing, microfluidics and automated fluorescence microscopy in the field and and can also work with cloud-based data management and sharing that allows for robotic image acquisition and remote image processing. The biosensor's main components are a droplet microfluidic device for bacteria labeling and a portable fluorescent optical system for signal detection and sharing. The researchers have already described how the device can be used to detect live
E. coli in water samples in a new paper (1).
Though other potential applications of ScanDrop include the scanning of biological materials for biomarkers, monitoring live cancer cells and examining bacteria, the drive behind its inception was the need for a low-cost, portable devices for monitoring analyte presence that could be used in low-income countries. "I've previously applied similar technologies to clinical needs in cancer, diabetes and other diseases," says Tania Konry, inventor of the ScanDrop technology, "but making a portable device for water monitoring was more challenging, particularly when costs and an ultra-sensitive detection limit were our main goals." Konry and colleagues are now testing the technology in multiplex mode for the detection of several pathogens.
Konry envisions multiple ScanDrop systems being deployed at various locations along a water distribution network. The cloud-based data management and sharing capability would essentially create a remotely-controlled quality assessment network without the need for support and management typically required for multiple sample analysis – a real advantage where adequate infrastructure is lacking.
One big challenge that remains is getting the technology out into the real world. "We're looking for funding sources that will allow us to move the project from a lab-based set up and into field-testing mode. And we also need investment to create a robust product that can be commercialized," says Konry.
Receive content, products, events as well as relevant industry updates from The Analytical Scientist and its sponsors.
A. Golberg et al., "Cloud-Enabled Microscopy and Droplet Microfluidic Platform for Specific Detection of Escherichia coli in Water", PLOS One doi: 10.1371/journal.pone.0086341 (2014).