Techniques & Tools
Microscopy,
Sensors,
Spectroscopy
What's New in Spectroscopy?
A new upgrade for NMR spectroscopy, coffee bean analysis and a promising breast cancer diagnosis method… We present the latest research and business spectroscopy news.
Margot Lespade | | 3 min read | News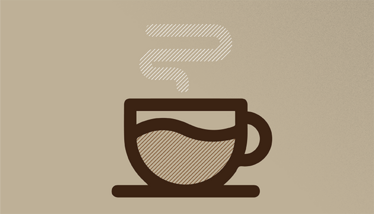 "Pimp my spec" – an upgrade for NMR spectroscopy. NMR spectroscopy is a vital method for describing the atomic structure of biomacromolecules in their native solution state – but this method suffers from low sensitivity. So, how did researchers from the University of Vienna, Austria, go about solving this problem? They used hyperpolarized water in a method dubbed "Dissolution Dynamic Nuclear Polarization" to achieve a 1,000-fold signal amplification in NMR measurements, measuring biomolecules at concentrations as low as 1 micromole/liter. In the press release, one of the co-authors, Dennis Kurzbach, compared NMR spectroscopy to an electric guitar. "If the amplifier is too weak, you will hear very little if you do not hit the strings strongly," he said. "Meaning that you need a lot of material to see an NMR signal. With the new hyperpolarization amplifier, you can now see something even at low concentration".

Drink up. Green coffee beans currently go through rigorous quality control measures with experienced analysts to determine whether the coffee is considered "special" or "traditional." However, there have recently been suggestions that testing should have limited human input for maximal consistency. As such, researchers have developed a method combining multispectral imaging with machine learning models to distinguish specialty coffee from traditional coffee. One of the four algorithms tested, dubbed "SVM," showed exceptional performance, with an accuracy of 0.96. The authors concluded that the use of multispectral imaging combined with machine learning is an effective method for screening special and traditional green coffee beans, with rapid results that do not require pretreatment or destruction of samples.

A promising breast cancer diagnosis method? Current methods of breast cancer diagnosis are time-consuming, costly and often dependent on physician experience. In search of a more reliable diagnosis method, a group of researchers have come up with a promising diagnosis method combining serum Raman spectroscopy and different classification algorithms. Analyzing the serum Raman spectra of 171 invasive ductal carcinoma patients and 100 healthy volunteers, the researchers built four classification models: support vector machine (SVM), decision tree (DT), linear discriminant analysis (LDA), and Neural Network Language Model (NNLM). The LDA, SVM, and NNLM algorithms achieved 100 percent accuracy. The results demonstrated high reliability and validity in diagnosing breast cancer.
Also in the news...

Novel machine-learning tool may facilitate interpretation of X-ray photoelectron spectroscopy spectra by accurately predicting the spectrum of disordered material made of carbon, hydrogen and oxygen. Link

Promising liquid-liquid interface assembly method vastly improves SERS sensitivity – reducing the detection limit by 2-3 orders of magnitude compared to traditional dry-state SERS methods. Link

Optical spectroscopy guru Curt Marcott, Light Light Solutions, will be presenting two webinar sessions on IR and Raman database searching on 13 and 14 September. Link

Raman spectroscopy demonstrates high diagnostic potential for oral squamous cell carcinoma – showing high specificity and sensitivity. Link

Wearable SERS biosensor spun from gold identifies diverse analytes at low concentrations – including sweat biomarkers, drugs of abuse, and microplastics. Link

Hard cognitive work leads to glutamate accumulation in the lateral prefrontal cortex, reducing control exerted over decision-making, leading to choices favoring low-effort actions with short-term rewards, magnetic resonance spectroscopy analysis finds. Link
Comprehensive status report reviews key optical imaging and spectroscopy methods for the study of the human brain, outlining state-of-the-art technologies and novel software advances. Link
Receive content, products, events as well as relevant industry updates from The Analytical Scientist and its sponsors.