Business & Education
Education,
Professional Development
Bringing Employability to the Classroom
How can we ensure our graduates develop a wide range of transferable skills that will boost their chances of securing a job?
Fiona Ponikwer, Bhavik Patel | | Opinion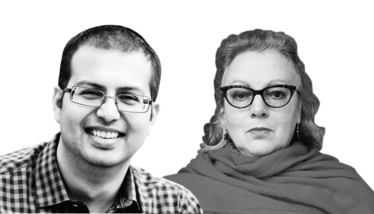 All analytical chemistry graduates should leave university with a wide array of practical and scientific skills that will allow them to pursue a number of careers across a broad range of sectors. We must not forget that many of these graduates will pursue roles outside of the traditional laboratory setting – and we need to ensure we provide them with the skillset to match. Creating educational activities that place the emphasis on employability has always been a challenge in our field. One solution is to offer short experiential visits or internships, but these are not always inclusive and are difficult to offer on a larger scale.
To tackle the issue, Bhavik decided to develop the "Analyst Laboratory Challenge" – an academic activity at the University of Brighton with an entertaining twist. Based loosely on The Apprentice (the hit TV show where aspiring entrepreneurs demonstrate their skills – or lack thereof – through a series of tasks), the initial Analyst Laboratory Challenge placed students into small teams or companies. Each company had to assess an analytical chemistry column to demonstrate their practical and data analysis skills. They were then asked to produce technical data sheets and pitch their product – as a company – to a panel who awarded a prize to the best performing team.
Though the project was effective, the skills required were quite narrow. Fiona, a senior lecturer in Learning and Teaching Technology with business experience, had some interesting ideas on how to enhance the activity. She felt we had a unique opportunity to develop students with skills that would transfer into a wider job market. To create a unique work-integrated learning (WIL) activity – the practice of combining traditional academic study or formal learning with student exposure to the world-of-work – we ran the programme in intensive mode over a week, and adjusted the assessed elements: individuals received scores for scientific and practical knowledge of chromatography, but there was greater emphasis on teamwork, time management, and various forms of scientific and non-scientific communication.
We also changed the individual written reflections at the end of the challenge to video diary entries throughout the week, and moved from static posters to a short (under 3 minutes) trade-fair style infomercial. Although this was one of the most challenging aspects for each team, the finished films were creative and, in several cases, of near-professional quality. The video diaries allowed them to reflect on the skills used to deal with various challenges that had arisen during the week, which they could later evidence when applying for jobs. The group presentation was later used as a professional pitch to a panel who took up roles of scientific/technical managers, as well as marketing and business managers.
Over several years, we surveyed the graduates who took part to discover the potential impact it may have had on their employability, and our results were recently published in the Journal of Chemical Education (1). In brief, we found that 74 percent of respondents felt that all aspects of the activity reflected the working environment. The survey also indicated that 60 percent of responding students felt that this activity enhanced their employability, and 44 percent felt it had been key in supporting their application for a job. Success!
So, what have we learnt from conducting the Analyst Laboratory Challenge? It is essential to start with a smaller, manageable activity, and to evaluate and adjust where necessary each time you run it. Be bold with your developments, but make them SMART (specific, measurable, achievable, realistic and time-framed). Collaboration with colleagues from different disciplines is also crucial and can lead to creative partnerships.
Finally, it is worth noting that there are obviously many different approaches to embedding employability into the analytical chemistry curriculum. We truly believe this educational WIL, which can be modified for any discipline of chemistry, provides a unique and inclusive way to broaden skillsets and should be a key part of the employability toolkit at universities.
Receive content, products, events as well as relevant industry updates from The Analytical Scientist and its sponsors.
Ponikwer, F; Patel, BA, 'Work-Integrated Learning: A Game-Based Learning Activity That Enhances Student Employability,' J Chem Educ, (2021). DOI: 10.1021/acs.jchemed.0c00919
---