Business & Education
Education,
Proteomics
Jenny Van Eyk: Meet the Editorial Advisory Board
Director of the Advanced Clinical Biosystems Research Institute and Precision Biomarkers Labs at Cedars-Sinai Medical Centre, Los Angeles, California, USA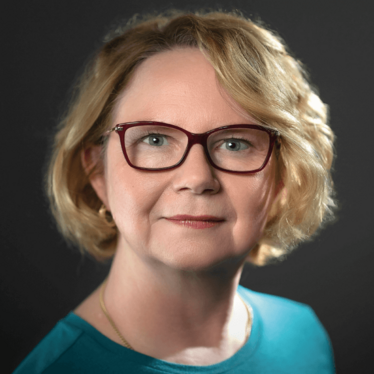 Tell us about yourself and your research!

Our lab applies proteomics to two main aspects of personalized medicine: diagnostics and prognostic indicators. These approaches represent great promise but mean little without individualized therapies. To meet this need, we have also developed high-throughput methods to quantify the proteome in body fluids, animals and induced pluripotent stem cell-derived organoids to elucidate mechanisms of cardiovascular and neurological disease. Overall, it's going really well!
What makes you tick?

I feel a huge debt to society, which I intend to pay by changing the way we practice medicine. Luckily, my group shares this mission. At the moment, this team comprises almost 45 individuals over multiple labs, including the Advanced Clinical Biosystems Research Institute (which is a mouthful, I know!) and the new Precision Biomarkers Labs. These latter laboratories are focused on bringing the expertise of targeted MS to biomarker discovery – and the development of targeted assays for translation into clinical environments.
What keeps you up at night?

COVID-19 and the urgency of associated science. Another concern is that we aren't giving early-career scientists the entrepreneurial skills they need. We should be reaching out to young scientists with specific training that allows them to seek business opportunities – and this is especially important for fields like omics, in which equipment costs are high. I believe that we can form a cooperative for equipment, bioinformatics and knowledge sharing to overcome some of the hurdles involved in proteomics. At least, that is one business model.
Do you have any personal (or general) milestones from 2020 you'd like to share?

Several! For one, the COVID-19 pandemic has accelerated the development of self-sampling blood collection devices, which can be deployed for population and healthcare proteome assessment (and will be of great use in telehealth). The use of remote sampling devices has afforded us valuable knowledge about many diseases, including COVID-19, and responses to vaccines. This knowledge, we hope, will inevitably help patients.
Top paper of 2020

My favorite is actually from our own lab: "Lysine and arginine protein post-translational modifications by enhanced DIA libraries: quantification in murine liver disease" (1). This work allowed us to quantify site-specific data on 7 different protein modifications while simultaneously quantifying the total protein by DIA-MS. That's a lot of data content.
Receive content, products, events as well as relevant industry updates from The Analytical Scientist and its sponsors.
AE Robinson et al., "Lysine and arginine protein post-translational modifications by enhanced DIA libraries: quantification in murine liver disease," J Proteome Res, 19, 4163 (2020). DOI: 10.1021/acs.jproteome.0c00685