Business & Education
Professional Development,
Liquid Chromatography
Musings from the Power List: David McCalley
David reveals his mentors, offers advice for fledgling scientists, and tells us what he might be doing in another life…
Lauren Robertson |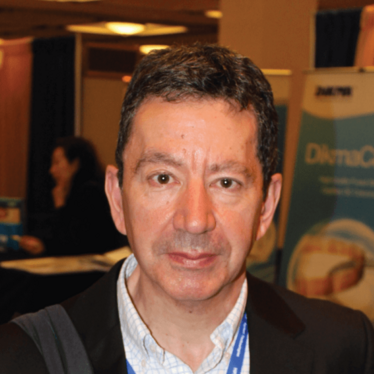 If you weren't an analytical scientist, what would you be doing?
I would be the organist at some minor British or European cathedral, exploring the complexities of the preludes and fugues of the world's greatest ever composer (Johann Sebastian Bach). But having had the privilege – through attendance at chromatography conferences – to watch and listen at close quarters to several outstanding players, including the organist of St Sulpice in Paris improvising a stunning voluntary, I realized that I would never have been nearly a good enough musician to follow such a career.
Who are your heroes and mentors?
In liquid chromatography, I would name two scientists in particular, the late Lloyd Snyder and Uwe Neue as my heroes/mentors. Both could have been highly successful academics, but chose to cast a piercing and often theoretical eye on important practical problems in HPLC from a base in industry. The topics they contributed to were diverse but included the mechanism of reversed-phase separations, choice of column, and methods to predict retention. Being invited to Lloyd's 70th birthday celebration conference in Holland is one of the highlights of my career, as I had the chance to meet many of the scientists who elucidated the fundamental principles of HPLC. One of these was Peter Carr of the University of Minnesota, with whom I have also had many enlightening discussions on all aspects of chromatography. In gas chromatography, I would name Koni Grob, whose meticulous practical studies have led to numerous significant advances in the applicability of the technique.
What advice do you have for those following in your footsteps?
If you work in a university environment, try not to end up as a mere research manager – spend at least some time doing things yourself in the laboratory. Analytical science is a practical subject and doing some practical experiments will help you to realize what is possible and what is not possible – and how long it takes to do experiments properly! It will also instil some confidence in your co-workers (although if you are seriously out of practice, it may not!). Perhaps I am unusual in spending more time in the laboratory than most university professors, but I have found this approach more interesting than writing grant applications – probably to the detriment of the volume of my research output, and my career in general. Having said all this, Uwe Neue, a highly successful research scientist, once admitted to me that he had not touched an HPLC for the last 30 years of his life – he could apparently explore all possibilities in his imagination while leaving the practical verification of his ideas to his able co-workers.
Receive content, products, events as well as relevant industry updates from The Analytical Scientist and its sponsors.