Business & Education
Gas Chromatography,
Professional Development
Musings from the Power List: Kevin Schug
Kevin shares the names of his heroes, airs his views on the future of the field, and considers what he would be doing in another life...
Lauren Robertson | | Interview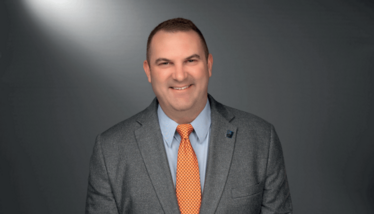 Who are your heroes and mentors?

It has been a rough couple of years on this front because I recently lost my closest heroes and mentors. My father passed away two years ago. He was a retired chemistry professor; I actually took PChem in graduate school from him. He was my foremost role model regarding what a life as a professor could be like. I am not necessarily speaking of chemistry, because his area was hardcore quantum mechanics, but rather that you could have a good and happy life as a professor. I saw the flexibility he had and his enjoyment working with and teaching students; he made it seem fulfilling. He retired the same year I completed my PhD degree. From that moment onwards, he was always very interested in the chemistry I was doing. Earlier this year, I also lost one of my best mentors, Professor Harold McNair. There is no amount of praise that would be sufficient to recognize the selflessness of Prof. McNair or his genuine interest in your life and happiness. Alongside that demeanor, he was an amazing teacher. I count myself lucky to be among the many people he touched with his life. I am very serious about passing on what he taught me to benefit others. "Pay it forward," he always used to say.
I miss these two men in my life.
What is the single biggest challenge facing the field in 2021 – and beyond?

I think the single biggest challenge is education of the next cadre of analytical chemists. There are many reasons why this is becoming a bigger problem. Firstly, instrument manufacturers are looking to make their instruments more user friendly. That is not necessarily bad, but it tends to move towards black-box types of products, where users do not necessarily need to know a lot about the technique to run the instrument. When that happens, these operators will invariably face instrument issues and problems that they do not understand, cannot fix, or perhaps don't even recognize as a problem.
Secondly, academia has shown a move away from hiring card-carrying analytical chemistry faculty; rather, they will hire a user of analytical equipment and place more focus on how well someone can attract funding. These faculty may teach analytical chemistry, but they lack broader experience to convey to students. For example, most bachelor's degree chemists entering the work-world will have to do a lot of sample preparation; however, if they never received instruction from someone well-versed in a wide variety of sample preparation techniques, they likely will not appreciate the advantages and limitations of various approaches. I feel like my students have done really well to get jobs because they really understand the fundamental aspects of sample preparation, chromatography, and mass spectrometry, among other techniques.
Thirdly, analytical science will increasingly rely on data treatment and analysis. As we delve into machine learning and advanced optimization procedures, in collaboration with our industrial engineering colleagues, it becomes apparent that pushing the boundaries in analytical and data science simultaneously requires diverse expertise. Analytical scientists have and will continue to adopt more advanced data treatment techniques, but they are not likely to learn these in the classroom. I am heartened that our College of Science at UT Arlington now offers a degree in data science, but it will take some time for that to make a meaningful connection directly to analytical chemistry education. We are going to need to change the way we integrate our education of these concepts to students. Otherwise, there will remain a divide between those who know the analytical chemistry (if they were lucky enough to have a good instructor) and those who understand the intricacies of advanced data science.
If you weren't an analytical scientist, what would you be doing?

My answer to this question has changed throughout my life. I have always played a healthy amount of "what if?" with myself, in terms of where I might be if I picked another career. Early on, I thought electrical engineering sounded interesting. Then I found chemistry and realized I was pretty good at it; I always understood it well (except for organic chemistry, which still seems like a black art to me). Now that I am older, I ask myself what I would be doing if I had gotten a business degree or a law degree. I have many friends from college who are extremely successful in these professions, and you cannot help but be a bit envious. Still, I see where they may get paid more, I have more flexibility with my time. I get to follow my own interests, not those of others. In the past several years, I have written a lot, and not always standard research articles. I found I enjoy writing things like this – more of a stream of consciousness and passing along practical ideas and advice; I guess it's another way to "pay it forward!" I often think about being a writer full time. Not just writing about science, but also trying my hand at some fiction. So, today, if I wasn't an analytical scientist, maybe I would be a writer.
Receive content, products, events as well as relevant industry updates from The Analytical Scientist and its sponsors.