Business & Education
Spectroscopy,
Professional Development
Musings from the Power List: Rachel Popelka-Filcoff
Here, Rachel tells us about the instrument she couldn't live without, the biggest challenge facing the field, and what she might be doing in another life...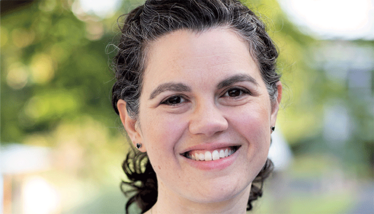 Is there a particular instrument you would not have been able to live without over the past 10 years?

All the various forms of X-ray spectroscopy and their associated instrumentation have been invaluable to my research. Hand-held portable X-ray fluorescence (PXRF), scanning electron microscopy with energy dispersive spectroscopy (SEM-EDS), high-resolution X-ray microscopy (XFM) – all of these methods have their own advantages for compositional analysis and elemental mapping. In the field of archeological science, where taking samples may not be possible, techniques that are non-destructive and/or non-invasive are vitally important.
What is the single biggest challenge facing the field in 2021 – and beyond?

From an analytical scientific perspective within my own area of research, the next biggest challenge is to make analytical science more responsive to archeological science. Many of the techniques in archeological science are adapted from analytical approaches in other fields and sometimes methods developed from archeological science can be used in a related field such as forensic chemistry. However, each research question has its own requirements and are not necessarily universally adaptable.
From a social perspective, as with many areas of science, there are roughly equal numbers of women and men with undergraduate university degrees. However, there is still under-representation of women in higher levels and leadership within all science fields. I'd like to think the situation will be improved for the next generation, but it's clear that societal opinions and views on scientists still need to change. In many cases, what we see in society and the workplace are perhaps less direct sexist or racist comments, rather incorrect perceptions or stereotypes of the capabilities of women and underrepresented groups as leaders in science. These perceptions not only limit the possibilities of women or underrepresented groups, but also the overall potential of society.
If you weren't an analytical scientist, what would you be doing?

If I was not an analytical scientist, I would be in another role that also offered a diversity of experiences and incorporated different perspectives on the research question and analysis of geological materials. I value the importance of the field, the library, and the laboratory, so perhaps a palaeontologist?
Who are your heroes and mentors?

I'd like to acknowledge all my mentors and supervisors throughout my career – particularly the female analytical chemists and mentors who are 5–10 years ahead of me in their careers. These women not only demonstrate excellence in science, but are also role models in leadership that support everyone. They are Claire Lenehan (Flinders University), Amanda Ellis (University of Melbourne) and Liz Mackey (NIST). I acknowledge all the times that I requested their advice as well as when they actively sought me out to mentor.
What advice do you have for those following in your footsteps?

Explore and stay true to your passions. As archeological science and analytical science cross disciplines, you may feel encouraged to be limited to a particular direction. The intersection of natural and social science and their perspectives is where the excitement happens.
Rachel Popelka-Filcoff is Rock Art Australia Minderoo Chair in Archaeological Science, School of Geography, Earth and Atmospheric Sciences, Faculty of Science, The University of Melbourne, Australia
Receive content, products, events as well as relevant industry updates from The Analytical Scientist and its sponsors.