Fields & Applications
Pharma & Biopharma,
Mass Spectrometry
A Virtual Greeting from Pittcon
Albert Heck delivers the Wallace H. Coulter Lecture at Pittcon
James Strachan | | Quick Read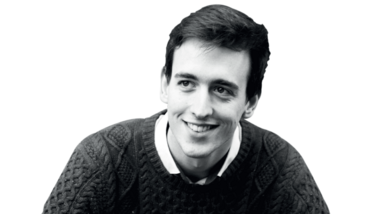 It's a shame we weren't meeting in person a couple of weeks ago at Pittcon Atlanta, but as I said back in January (when the decision was made), you'd need to be a combined epidemiologist, political forecaster, and sociologist – or an outright clairvoyant – to make the "right call" these days. And who can argue with organizers putting the health and safety of attendees first? On the upside, we were able to enjoy Pittcon's Virtual Highlights program from the comfort of our own homes and offices, which kicked off with Albert Heck's Wallace H. Coulter Lecture.
Albert discussed his work using native MS to rewrite the immunology textbooks – the subject of his feature in our December issue last year. Those textbooks in question say the number of antibodies circulating in our blood to counteract invading pathogens is immeasurable. But Albert's team were able to prove that just a couple hundred different antibodies dominate the repertoire in each person's blood – and each person's dominant antibodies are different.
"This clearly implies that every person reacts to incoming pathogens differently," he wrote. "We can see this working on a grand scale when we look at how everyone has reacted to the COVID-19 vaccines; some people get ill, others don't, and the vaccine works better at protecting some people from the virus than others. We now know that these differences are at least partially due to the specific antibodies each person makes."

(If you want to see the Heck lab's antibody research realized in collaboration with a team of video artists, watch the video below.)
We also Sat Down With Albert earlier this year; he discussed his motivations, successes, and where his initial thirst for all things MS came from (spoiler alert: he doesn't know!). "People often ask me if I'm a biochemist or an analytical scientist or an immunologist… Basically, I'm MS-based – but I want my expertise to be useful across almost every field."
Albert's Pittcon lecture is free to watch, complete with downloadable lecture slides, on the conference's website. Enjoy!
To whet your appetite, here's my favorite quote from the talk:
"The human immune system can make quintillions of slightly different antibodies – a nearly infinite resource. When one of these antibodies is successful, the body makes more copies. As a result of lifelong training, we only make antibodies that are really needed – only about a couple 100 or so will ever be dominantly present in our blood. What if we could discover which antibody fights which threat the best, and turn them into biotherapeutics?"
Receive content, products, events as well as relevant industry updates from The Analytical Scientist and its sponsors.