Fields & Applications
Genomics & DNA Analysis,
Data Analysis,
Environmental
Biomonitoring Goes Global
"Game-changing" approach for ecosystem surveillance has been right under our noses – and could open the door to global biodiversity monitoring
Jessica Allerton |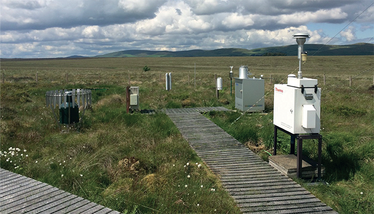 UK and Canadian scientists have unearthed a trove of biodiversity data related to air pollution sensors that can double as biodiversity monitors.

Using air pollution sensors at routine ambient air quality monitoring stations in the UK, researchers extracted airborne DNA shed by plants and animals in the surrounding environment. With environmental DNA (eDNA) sequencing, they identified over 180 representative taxa of mammals, plants, birds, and invertebrates.

"We were surprised by how much we found in the samples and the level of diversity we captured," says co-author Elizabeth Clare, York University, Canada. "These machines have been collecting these samples for decades, despite us only just finding it! It's a ready-made source of information that could prove invaluable for measuring biodiversity at continental scales."

The current infrastructure that scientists use to monitor shifts in community composition – the arrangement and diversity of species within a biological community – doesn't support biomonitoring on a global scale.

Existing air-quality monitoring networks could be used, with little modification, to scale up eDNA sequencing for large scale networks. "We might argue for new stations in areas that have ecological sensitivity, but, from what we can see, the current systems need very little alteration," says Clare.

The team are continuing development of the method, as well as exploring the option of smaller hand-held samplers for more detailed monitoring – which could be especially helpful in monitoring endangered species.

"This idea is game changing for monitoring national, continental, or even global biodiversity," says Clare. "In a time where our climate, environment, and biodiversity loss is rapidly changing, such measurements could prove fundamental."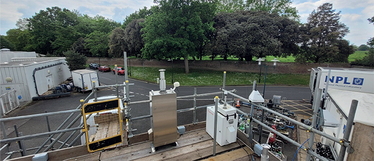 Receive content, products, events as well as relevant industry updates from The Analytical Scientist and its sponsors.
J E Littlefair et al., Air-quality networks collect environmental DNA with the potential to measure biodiversity at continental scales (2023). DOI: 10.1016/j.cub.2023.04.036.