Fields & Applications
COVID-19,
Mass Spectrometry,
Clinical
Putting MS to the (COVID-19) Test
Can MS hold its own as a diagnostic tool in our fight against the pandemic?
Lauren Robertson, Perdita Barran, Jennifer Van Eyk, Maarten Dhaenens |
When we talk about the power of MS testing, it can be easy to overlook (or forget) the challenges involved in translating a promising approach to the clinical lab. And, in the context of COVID-19, MS already has strong competition: real-time RT-PCR offers impressive sensitivity and specificity and lateral flow tests are tough to beat on speed and cost. So is there any room for MS in the fight against this pandemic – and those of the future?
Leading mass spectrometrists think so! And despite the hurdles ahead of translation (from training personnel to proving the robustness of the tests themselves), Perdita Barran and her team at The University of Manchester, UK, managed to achieve the feat in just four months within the UK National Health Service (NHS). Here, Perdita offers us a unique insight into the project's journey from academic to clinical labs. We also speak to Maarten Dhaenens and Jennifer van Eyk (both external advisors on the project) about the diagnostic value of MS and its impact beyond coronavirus testing.
Weighing Viruses
How clinical MS can be mobilized for national testing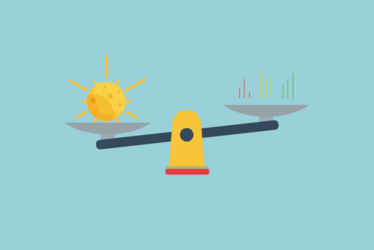 By Perdita Barran, Professor of Mass Spectrometry, The University of Manchester, UK
When faced with limited access to coronavirus tests at the height of the pandemic, I was inspired to repurpose my laboratory – and mass spectrometers across the UK – to assist with national testing. Over the past six months I have acted as a Scientific Advisor to the UK Department of Health and Social Care. And now a network of eight academic labs in the UK have joined forces with twelve clinical laboratories based in the NHS (backed by government and industrial funding) to deliver a rapid and sensitive MS test for coronavirus. Here's how we did it…
---
A Word from the Wise
Maarten Dhaenens and Jenny van Eyk tell us about the value of MS as a diagnostic tool, and its impact beyond coronavirus testing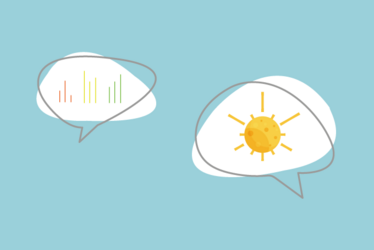 Jenny: The power of MS lies in multiplexing and the ability to quantify multiple proteins simultaneously, providing better analytics and additional clinical insight. [...] Certainly, there are going to be more pandemics coming our way – with the help of MS we should be able to respond much faster next time, or more immediately, as new variants come out.
Maarten: If people feel sick at the moment and take a COVID test, they either get a positive or negative result. With MS, we would be able to tell them whether they have the flu or something else – we could even be looking at things like cancer and Parkinson's.
Receive content, products, events as well as relevant industry updates from The Analytical Scientist and its sponsors.
---
---
---